Become Our Next Success Story
MaidPro Uses Social Media for Recruitment To Generate 50+ Job Candidates with Facebook Ads
Franchise Marketing Case Study
View Full Case Study

OVERVIEW
MaidPro came to SocialMadeSimple in need of a social media marketing program that could effectively build brand awareness, drive sales, and generate qualified job candidates for each franchisee location.

Today, we are the preferred social media vendor for MaidPro! 
Performance Results Preview
With over 200 locations across the U.S. & Canada, MaidPro is one of the largest and fastest-growing cleaning franchises in North America and is owned by Threshold Brands. MaidPro offers professional customized house cleaning and maid services!
After seeing SocialMadeSimple's success with other Threshold Brands home services providers, such as Men In Kilts and Pestmaster Services, they came to us for a comprehensive social media marketing program.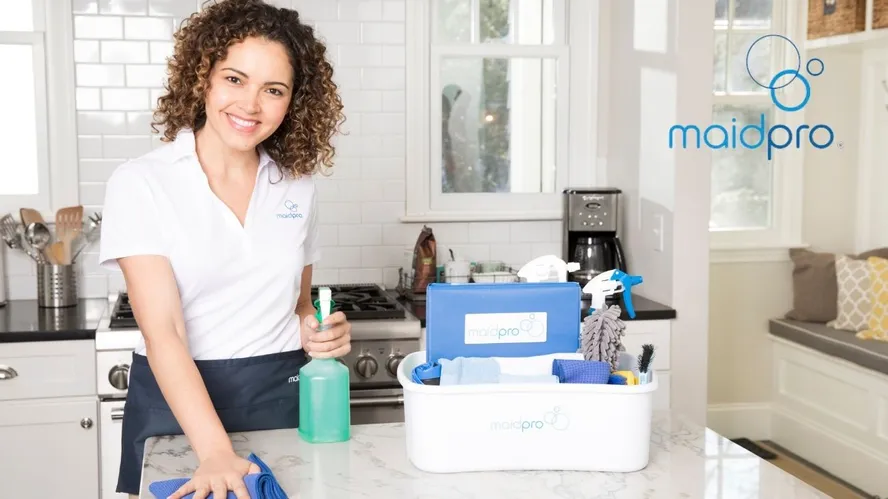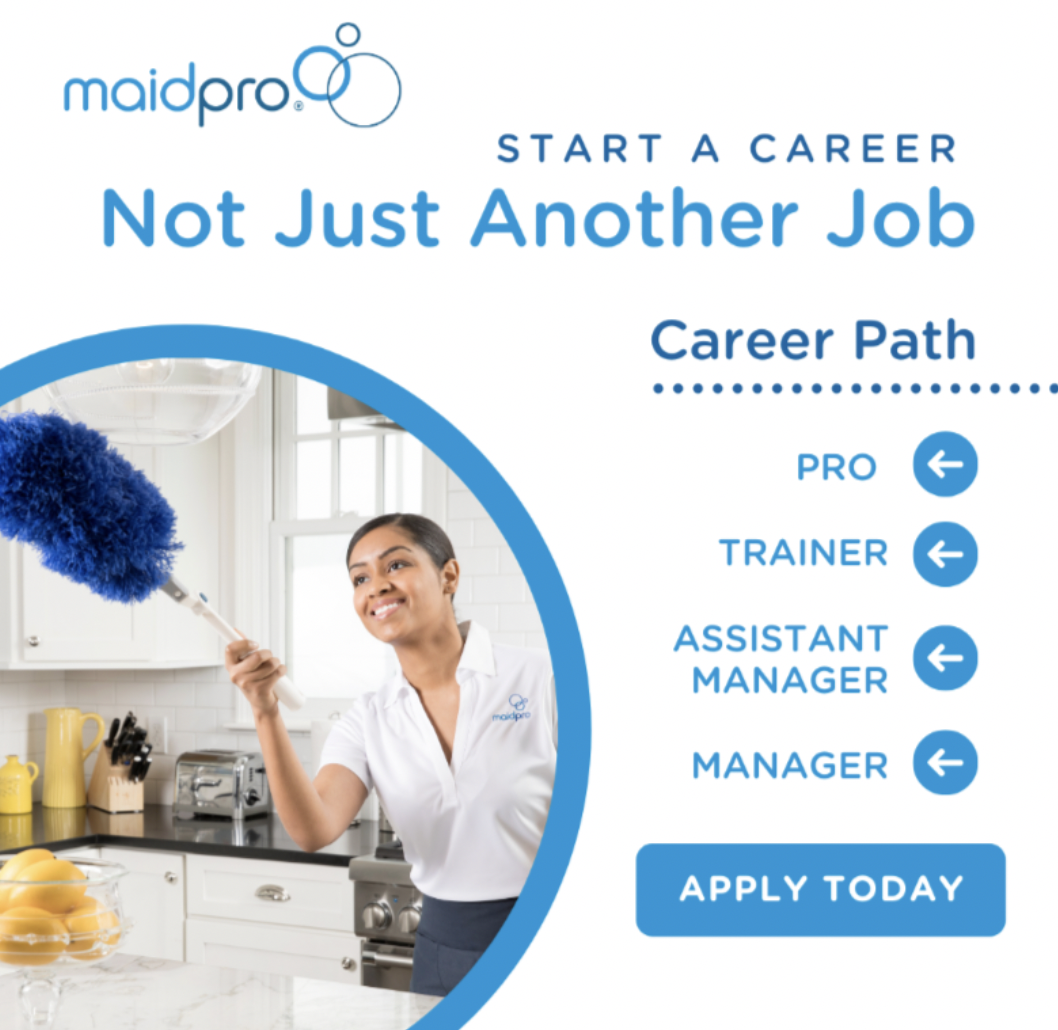 The challenge for MaidPro was to fully leverage social media to simultaneously recruit employees and generate new business, cost-effectively.
SocialMadeSimple has become the social media team for 13 MaidPro franchisees (& counting). We create localized strategy-driven ad campaigns on Facebook & Instagram. Additionally, we publish custom on-brand content posts across MaidPro's social networks.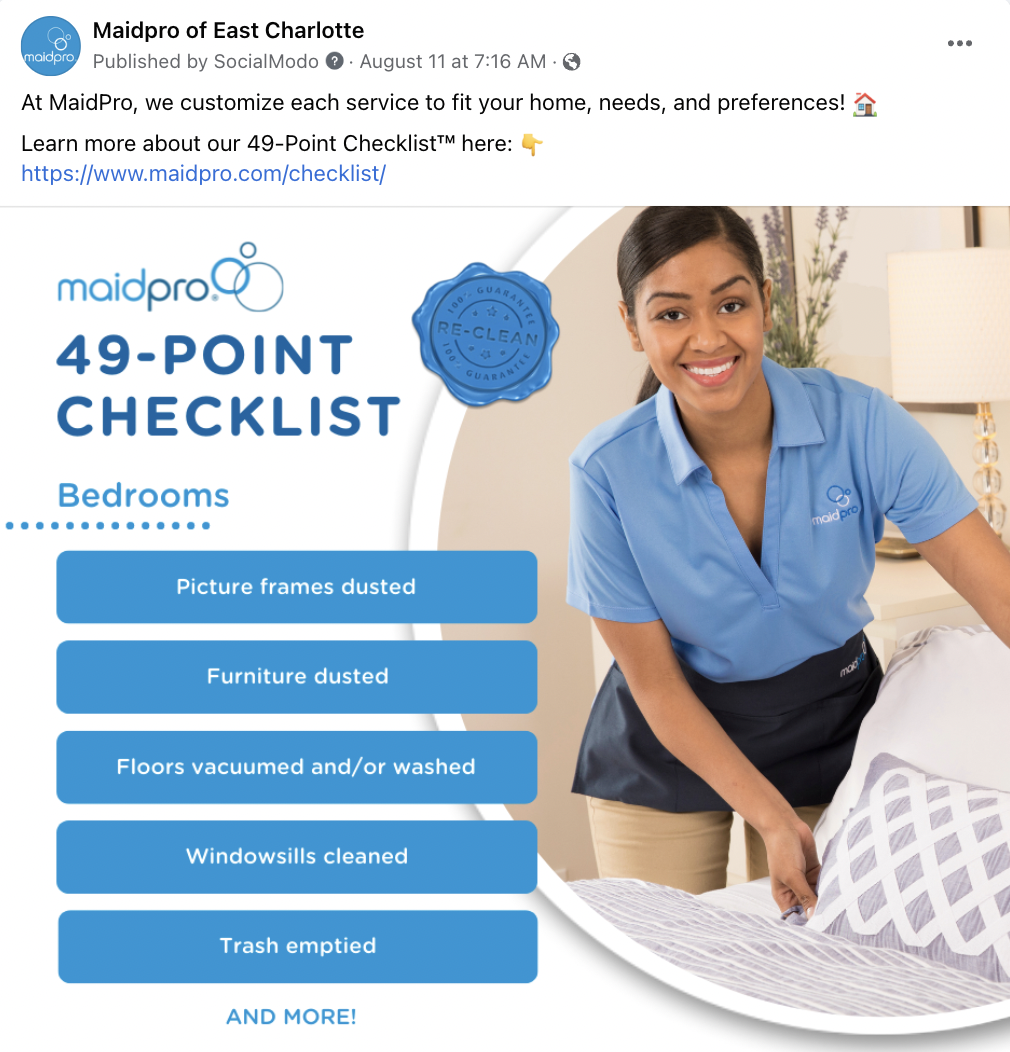 SocialMadeSimple posts custom content to each location's Facebook Page 3x per week to build trust & engagement with local audiences and position MaidPro as a leader in the industry.
These social media posts are skillfully crafted, maintain a consistent posting frequency, and are continuously optimized for the best results in the form of engagement and brand awareness.
Boosted Posts
SocialModo turns high-performing content into boosted posts.
Boosted posts are served to a target audience to maximize engagement.
Reach an audience beyond each location's existing followers.
Messaging
Highlight positive client testimonials & educational tips to build credibility.
Call attention to MaidPro's services, its benefits, & special deals.
Showcase the PROs and MaidPro's 49-Point Checklist.
SocialMadeSimple creates, monitors, and optimizes bi-lingual lead generation ad campaigns on Facebook and Instagram designed to generate leads in the form of both customers and job applicants.
By promoting a "free estimate" offer to potential customers, MaidPro franchisees generate a  consistent flow of leads in the form of sales. 
By highlighting job benefits, providing clear descriptions, and encouraging users to apply, MaidPro's recruitment ads result in qualified job candidates. 
Utilize messaging in both

English & Spanish to maximize

 target audience reach.

Help MaidPro franchisees keep up with growing customer demand.
Target

users with similar characteristics as existing MaidPro customers. 

Call attention to MaidPro's unique benefits – Ex. Personalized cleaning plan for each client.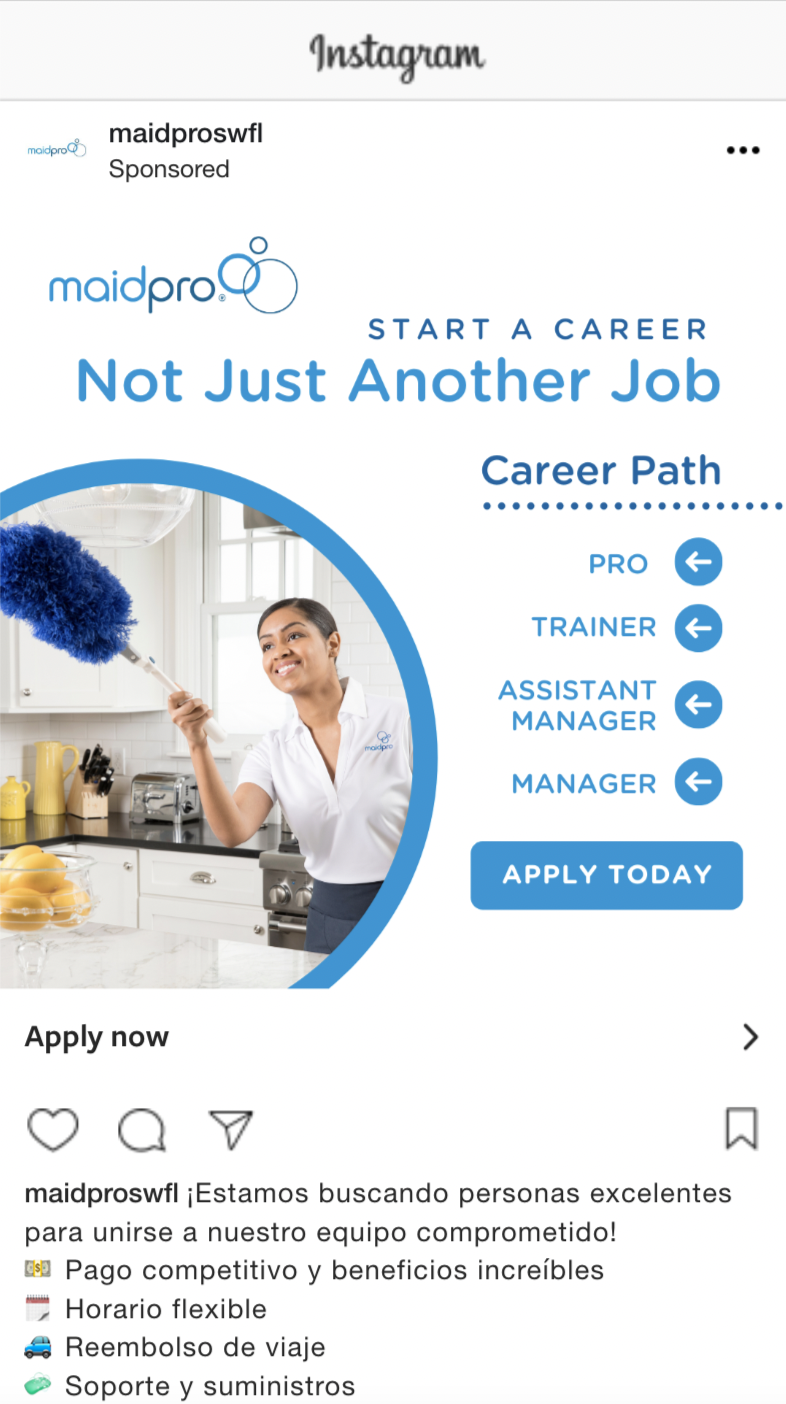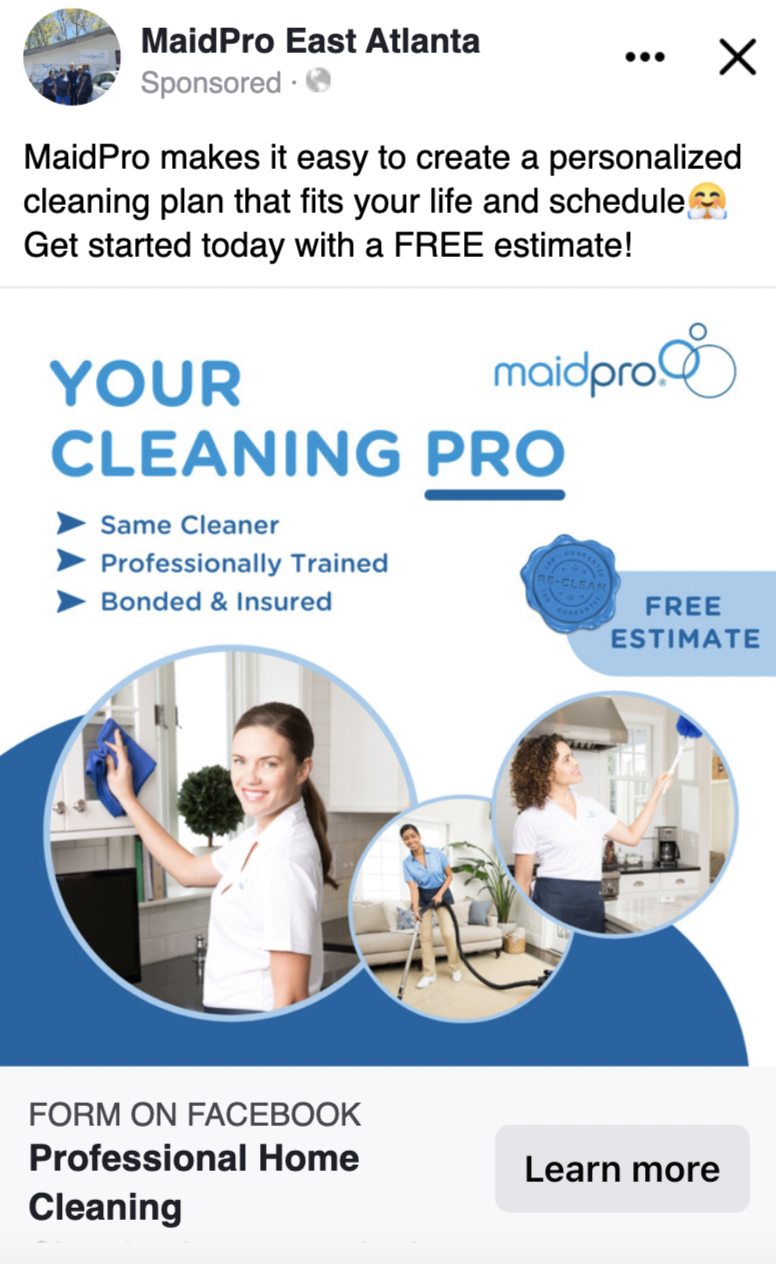 Still not convinced?
Chat with our team to learn how you can become our next success story!
With 24/7 access to SocialModo, our social marketing platform, MaidPro franchisees have the ability to view and manage their content calendar, campaign stats, and aggregated messages across Facebook and Instagram in real-time. 
Each franchisee can be as hands-on or off as desired!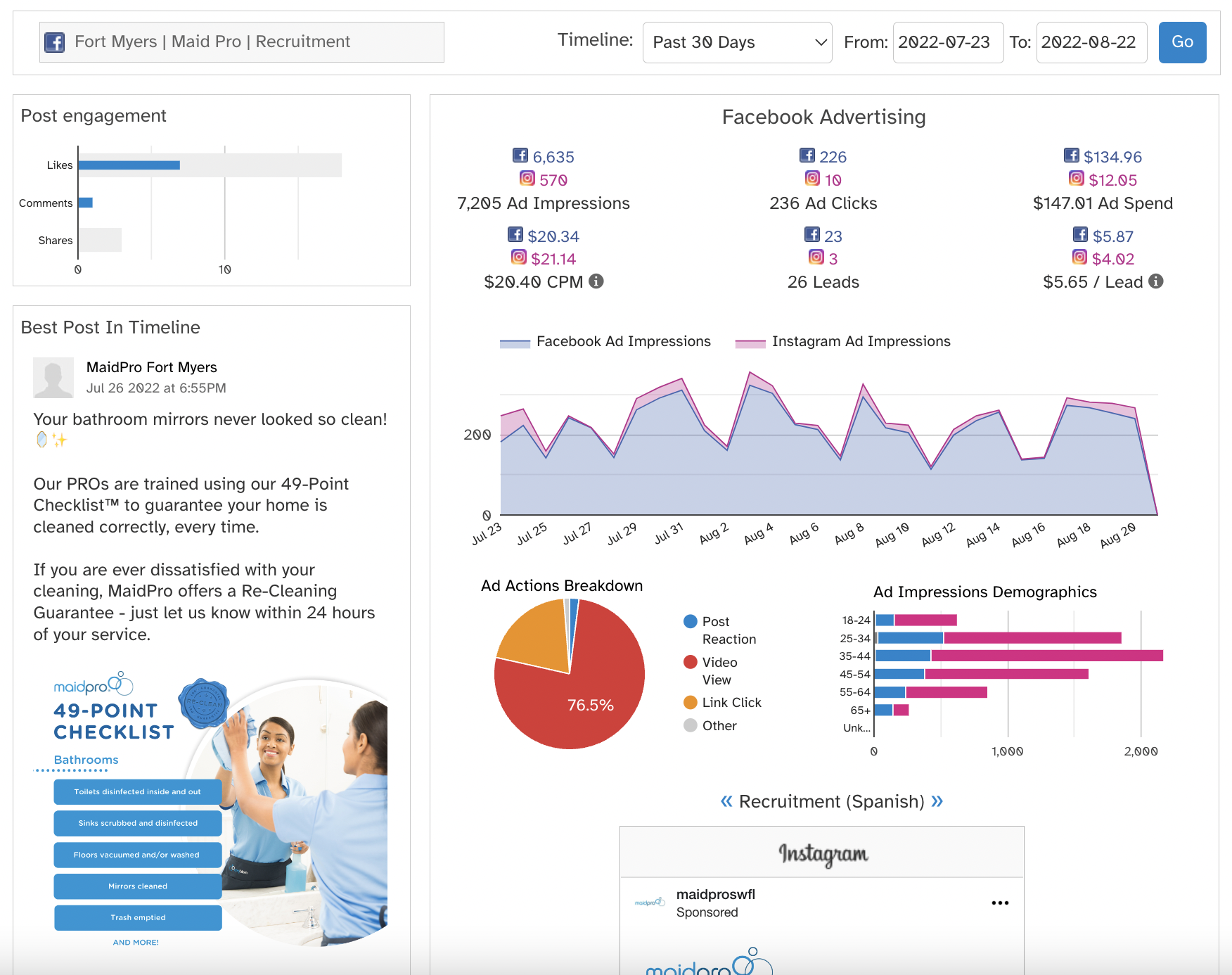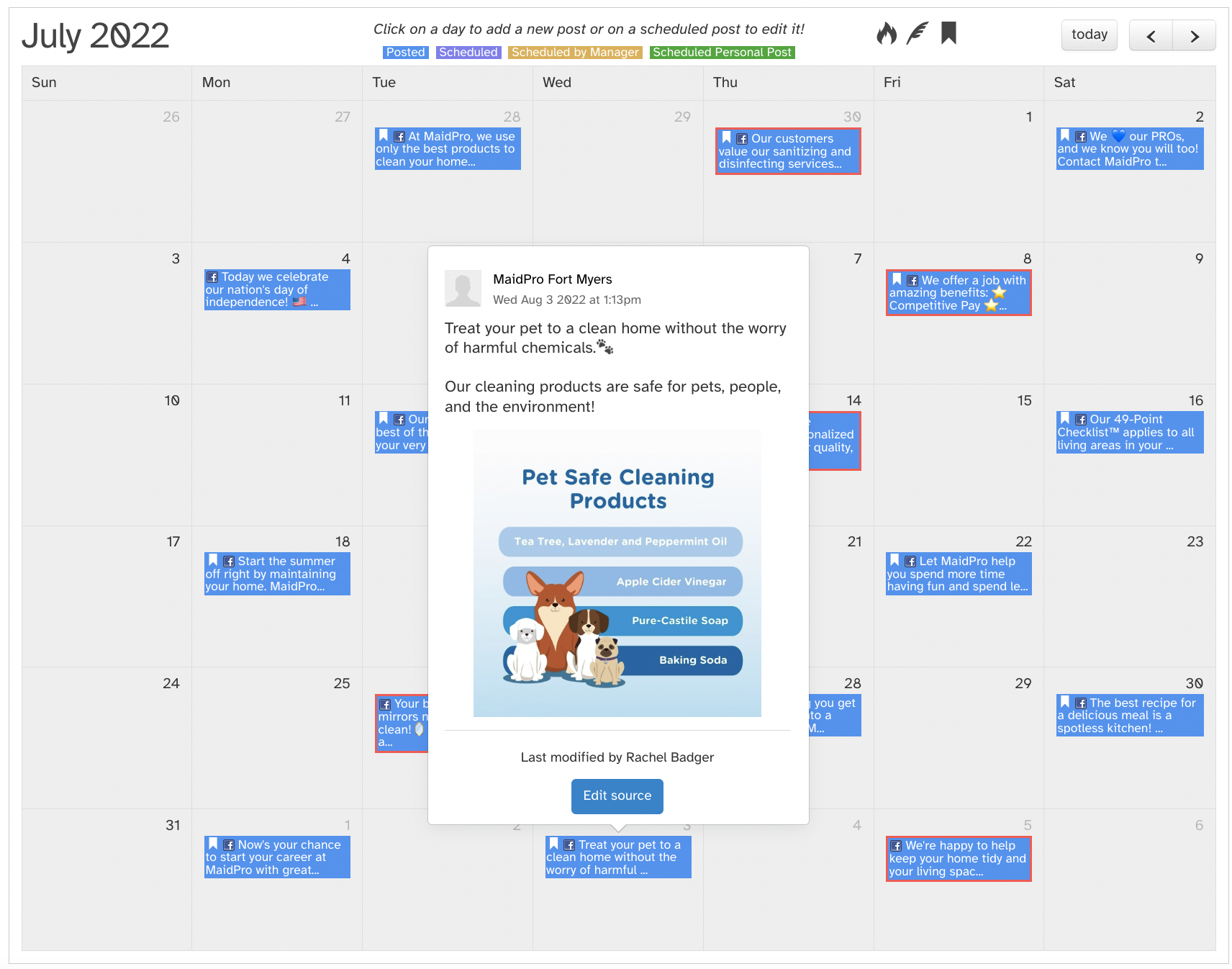 Detailed Reporting
Each MaidPro franchisee receives comprehensive reporting via analytics dashboards and emails.
Access to Support
MaidPro's dedicated Client Success Manager is easily accessible for support or updates on campaign performance.
Connected Platforms
Schedule & publish posts to each location's Facebook and Instagram with a single click.
Content In Advance
We send bi-weekly emails to MaidPro franchisees for feedback and revisions to ensure all content exceeds expectations.
MaidPro Performance Results
Today, SocialMadeSimple is the social media team for 13 locations (& counting) and is MaidPro's preferred social media vendor.
Here's a peek at total performance results from their first 90 days!
Become Our Next Success Story
Choose a time to speak with a member of our strategic sales team!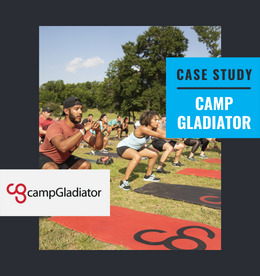 For 90 days, Camp Gladiator participated in a fitness franchise marketing pilot program where SocialMadeSimple executed a full social media marketing strategy designed to meet each of their needs seamlessly. Check out the results!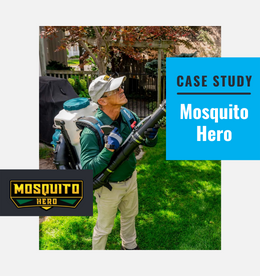 Mosquito Hero is a mosquito & tick control franchise with 250+ locations. As a seasonal business, they needed a custom social media advertising strategy to generate low-cost leads & increase off-season conversion opportunities. The solution? Our team of experts executing a hyper-local seasonal social advertising strategy. See how we help them drive real results!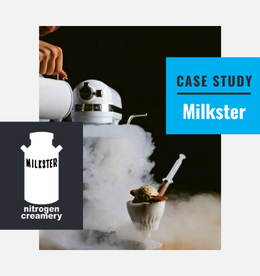 Milkster Nitrogen Creamery is an ice cream franchise that uses liquid nitrogen to custom-make every order. In a 90-day franchise marketing pilot program, SocialMadeSimple became the social media team for five Milkster locations across the U.S. with the goal of driving tangible results in the form of in-store visits, sales, & brand awareness. See how we drove them results through Facebook advertising!