Insurance Company Generates 34 Leads Per Month and Grows Facebook Audience By 197%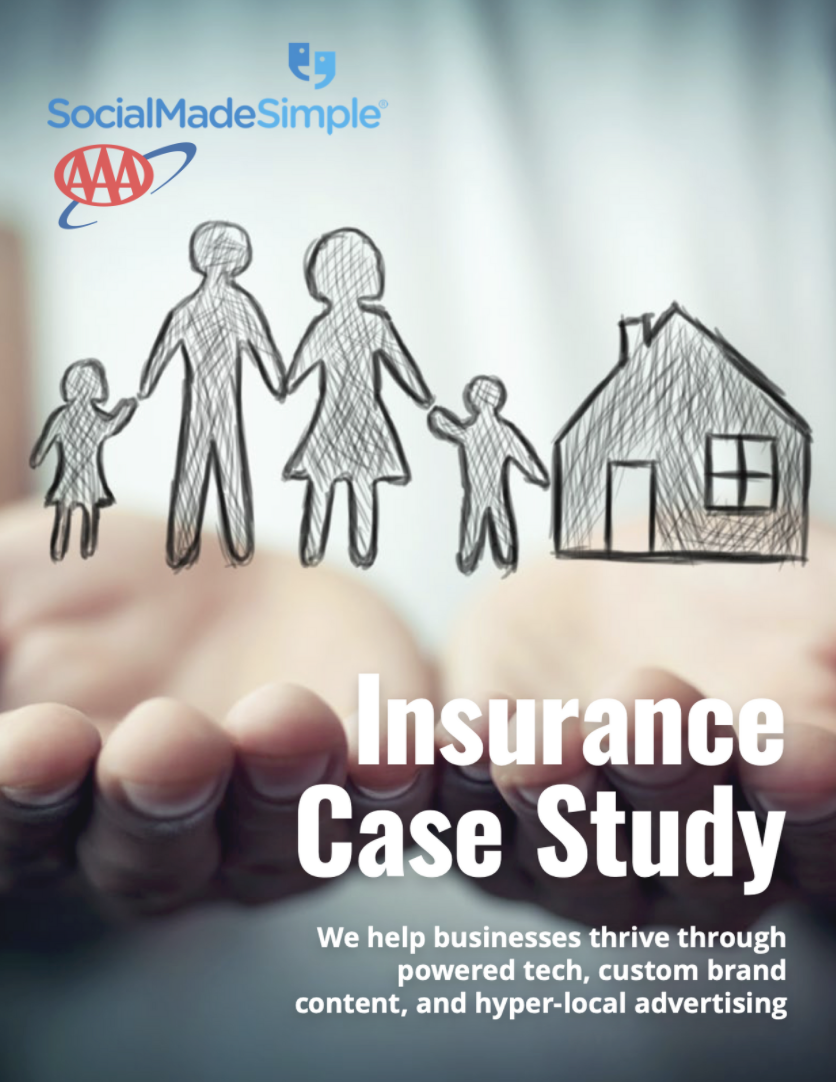 Increase in Facebook Followers
Average Impressions Per Month
Average Leads Generated Per Month
AAA Prescott Insurance Agency is a small insurance business in Tennessee. 
They offer traditional AAA Automotive Service memberships along with car insurance, home insurance, life insurance, and much more.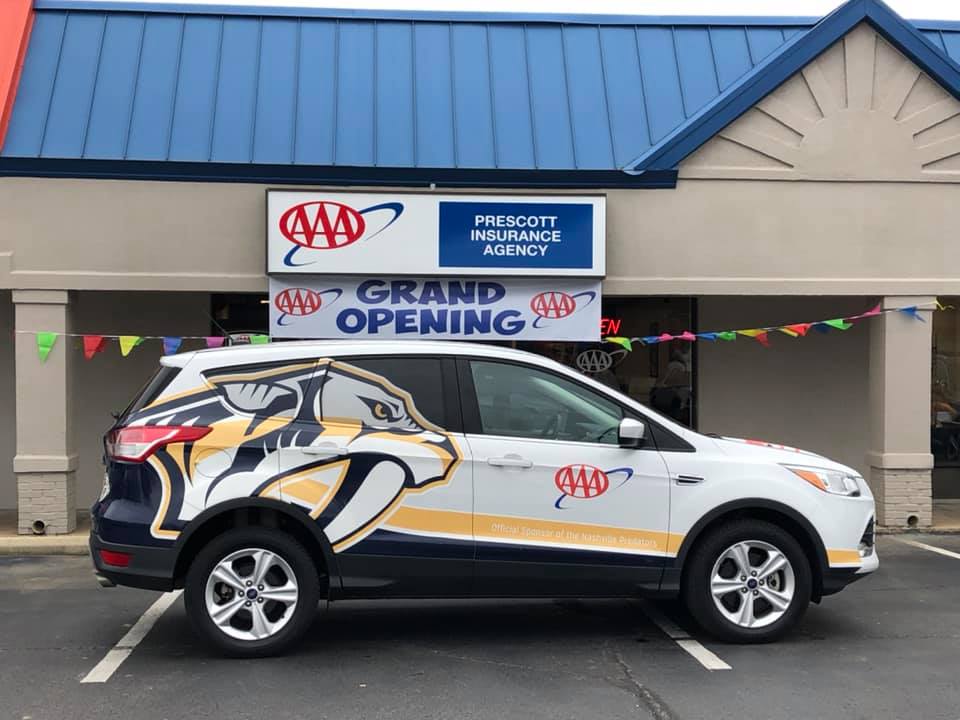 The client was in need of a comprehensive social marketing program that would attract new customers while also keeping current customers engaged. 
When AAA Prescott Insurance Agency contacted SocialMadeSimple, they had recently opened and didn't have a digital marketing plan in place.
Today, our team produces custom content and paid social advertising to help AAA Prescott Insurance Agency achieve its business goals.
Published Everywhere
We schedule content across Facebook, Twitter, LinkedIn, and Instagram.
Expertly Crafted
Skillfully crafted social media posts that build credibility, showcase services, and position AAA Prescott Insurance Agency as a leader in their space.
Boosted To Your Audience
Our platform automatically turns our published content into boosted posts and serves them to your target audience.

Lead Generation Ads
AAA Prescott Insurance Agency's lead generation ads are shown to targeted audiences on Facebook and Instagram. Targeting primarily focused on social media users interested in insurance, automotive, etc.  and consumers ages 24 – 65+.
Target The Ideal Customer
These ads are completely customizable and make it simple for a customer to receive a quote without ever having to leave Facebook or Instagram.
No Website Necessary
SocialMadeSimple sends the lead information to the client's email(s) and a CRM in real-time.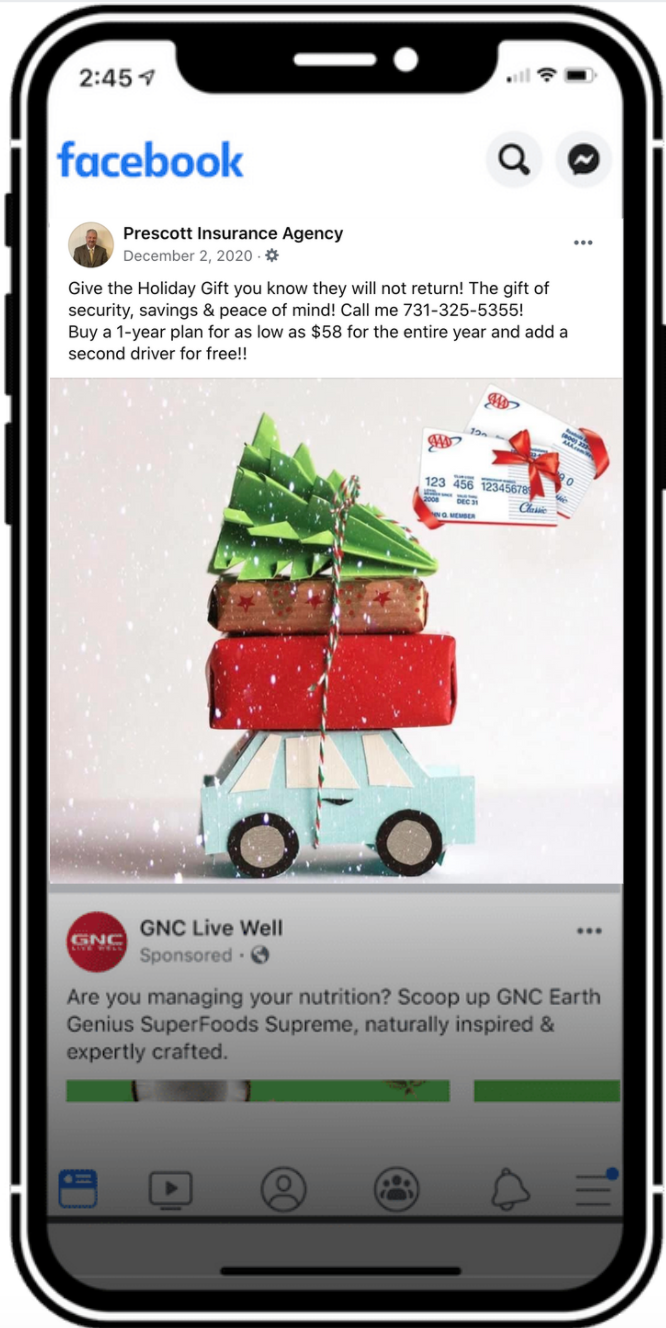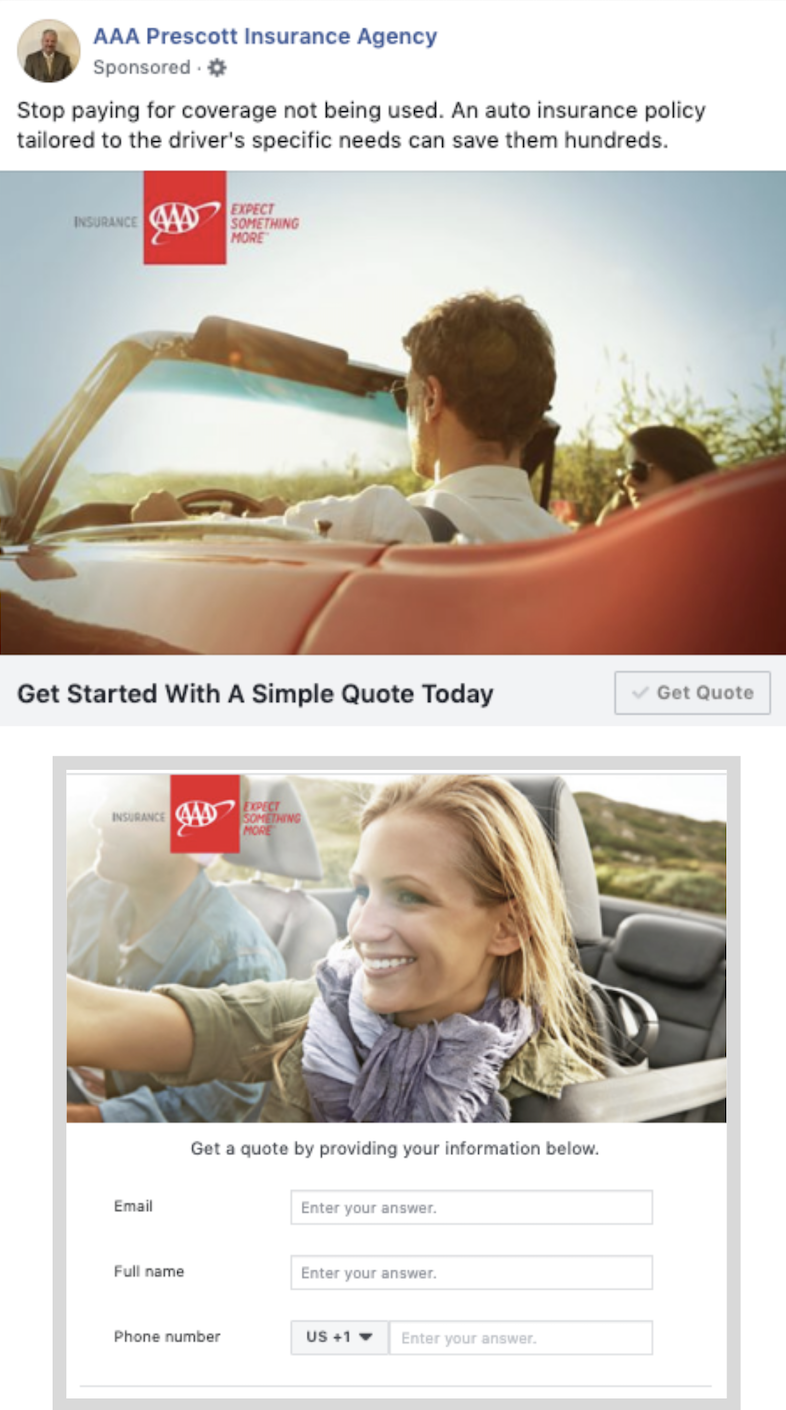 The SocialMadeSimple Platform
With our proprietary platform, AAA Prescott Insurance Agency has the ability to view and manage editorial calendars, campaign stats, aggregated messages across all networks, and much more.
Detailed Reporting
AAA Prescott Insurance Agency receives comprehensive reporting via platform dashboards and emails.

For The DIYer
Each of our clients is granted access to our platform, allowing them to post content, make edits, view reporting, and more.
Connected Social Networks
Post to Facebook, Instagram, Twitter, & LinkedIn with a single click.
Content Weeks In Advance
We send bi-weekly emails to AAA Prescott Insurance Agency for feedback and revisions.

Increase in Facebook Followers
Average Impressions Per Month
Average Leads Generated Per Month
© Copyright 2020 SocialMadeSimple, LLC.