Become Our Next Success Story
Vacation Properties Rental Business Generates Over 17,400 Website Visits Per Year Using Paid Social Advertising
Vacation Properties Social Media Case Study
View Full Case Study

Marco Island Vacation Properties is a Florida-based real estate firm specializing in vacation rentals and has been introducing new visitors to Marco Island, located in Southwest Florida, since 1989.  

Being a family-owned and operated company, Marco Island Vacation Properties has limited resources to allocate towards digital marketing. They were in need of a social marketing program that, above all else, focused on driving website traffic, increasing brand awareness, and building engagement to book more vacation rentals.
New Facebook Page Likes Per Month
Average Link Clicks Per Month
Average Impressions Per Month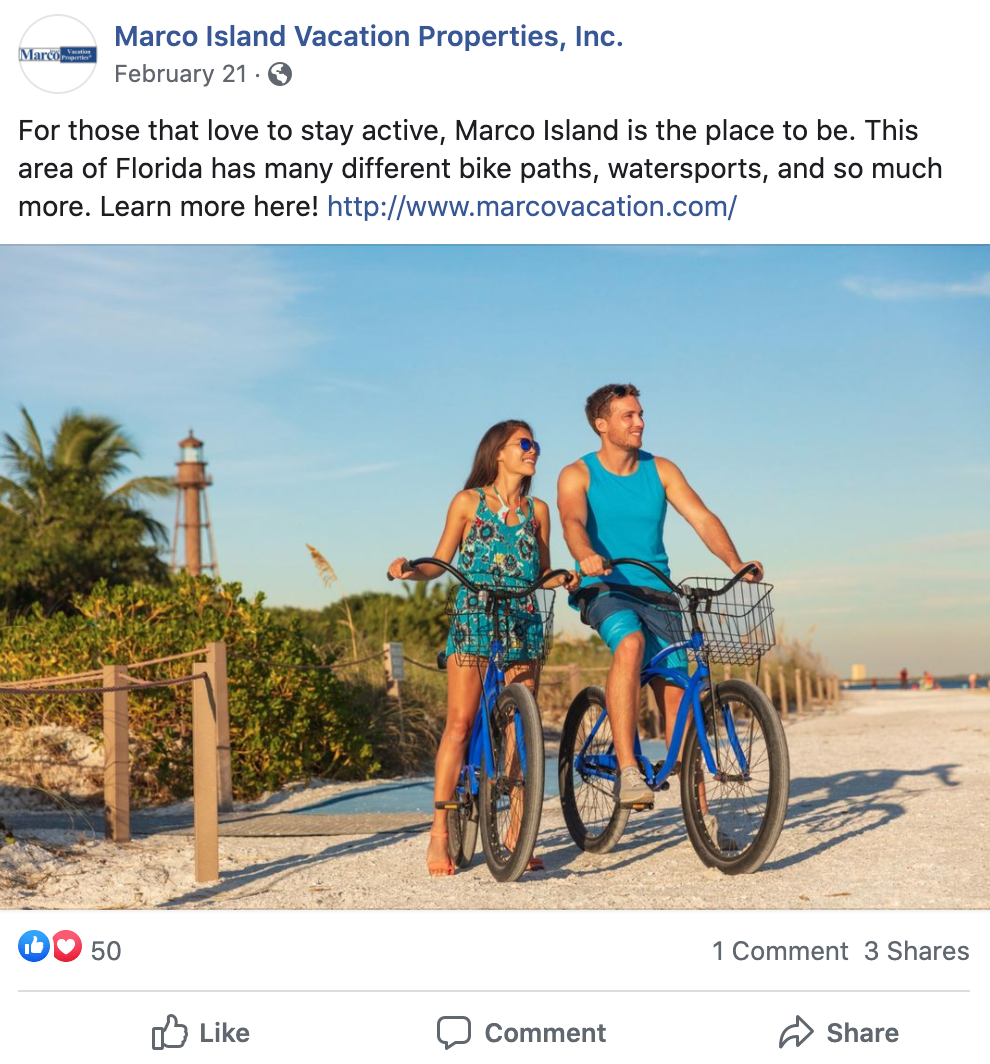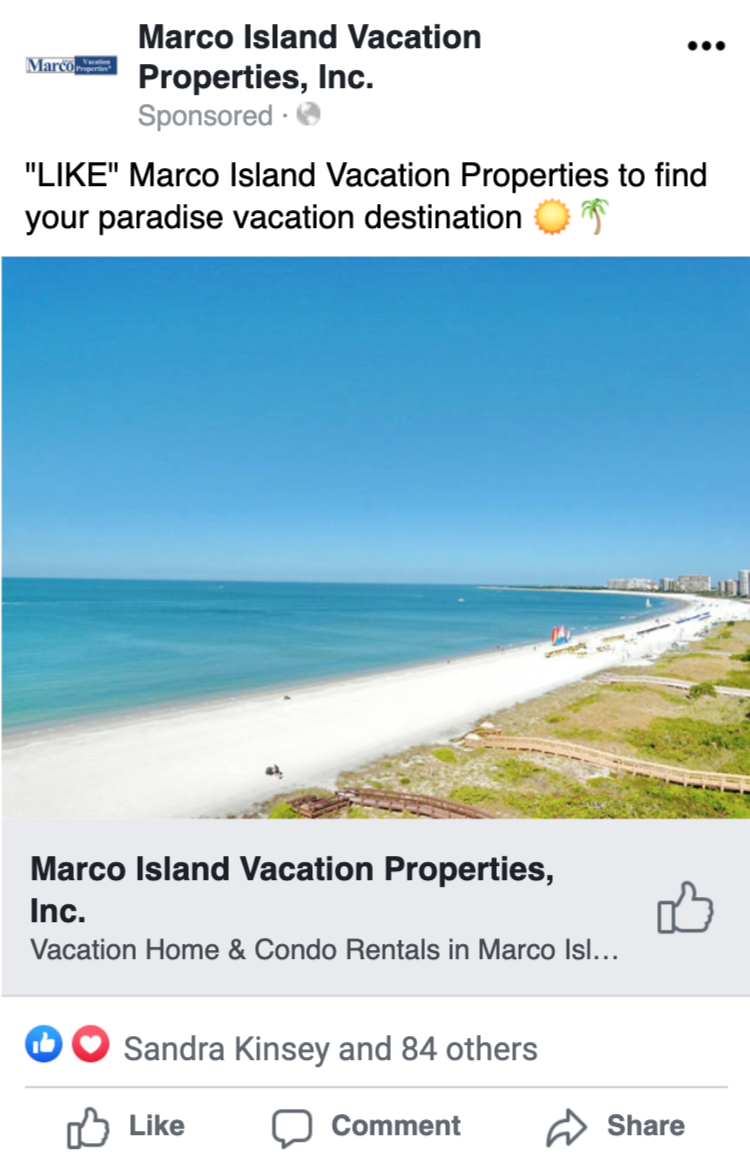 Dedicated Team of Experts
Marco Island Vacation Properties' dedicated Client Success Manager is just one call away! SocialMadeSimple assigns a Client Success Manager, a Digital Ads Specialist, and a team of in-house Content Specialists to learn the brand and become an extension of their team. 
Paid Social Advertising
SocialMadeSimple's custom advertising campaigns are tailored to Marco Island Vacation Properties' needs. We create, optimize, and manage Facebook and Instagram ads to achieve the desired objectives – website visits and vacation rental bookings! 
Consistent Social Presence
We create branded content on Facebook, Twitter, LinkedIn, and Instagram specifically about your business. These posts showcase the business, the people behind it, promotions, and services.
Simplified Reporting
With 24/7 access to the SocialMadeSimple platform, SocialModo, Marco Island Vacation Properties views real-time reports on campaign performance. Additionally, they receive weekly reporting emails that are informative and easy to understand. 
Published Everywhere
We schedule custom Marco Island Vacation Properties brand content across their Facebook, Twitter, LinkedIn pages (3 posts per week).

Expertly Crafted
Skillfully crafted social media posts that build credibility, showcase popular properties, and position Marco Island Vacation Properties as a leader in travel/leisure. 

Boosted To Your Audience
Our platform automatically turns our published content into boosted posts and serves them to Marco Island Vacation Properties' target audience on Facebook and Instagram.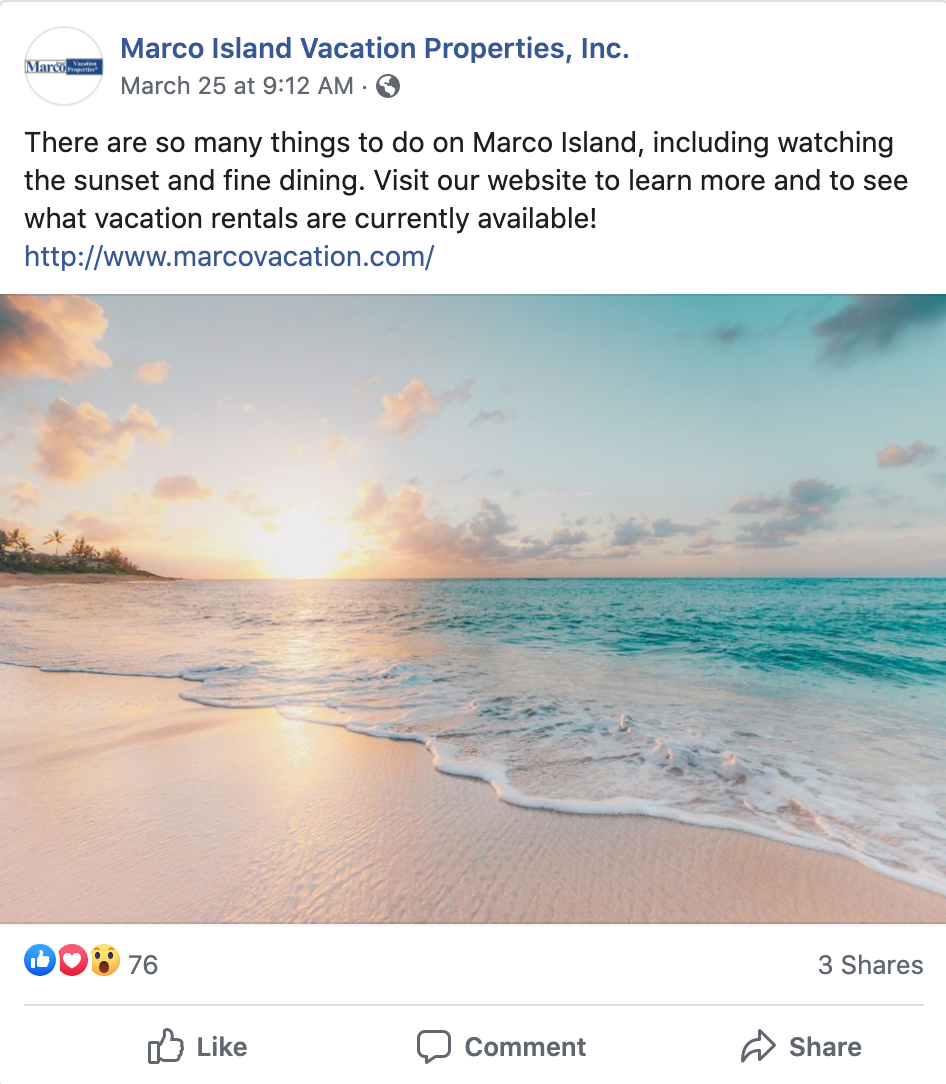 By blending a data-backed strategy around paid social, reaching the clients' marketing personas, and producing world-class creative, SocialMadeSimple provides Marco Island Vacation Properties a social marketing program that drives results.

SocialMadeSimple has been executing a social marketing program that consistently increases brand awareness and drives website traffic.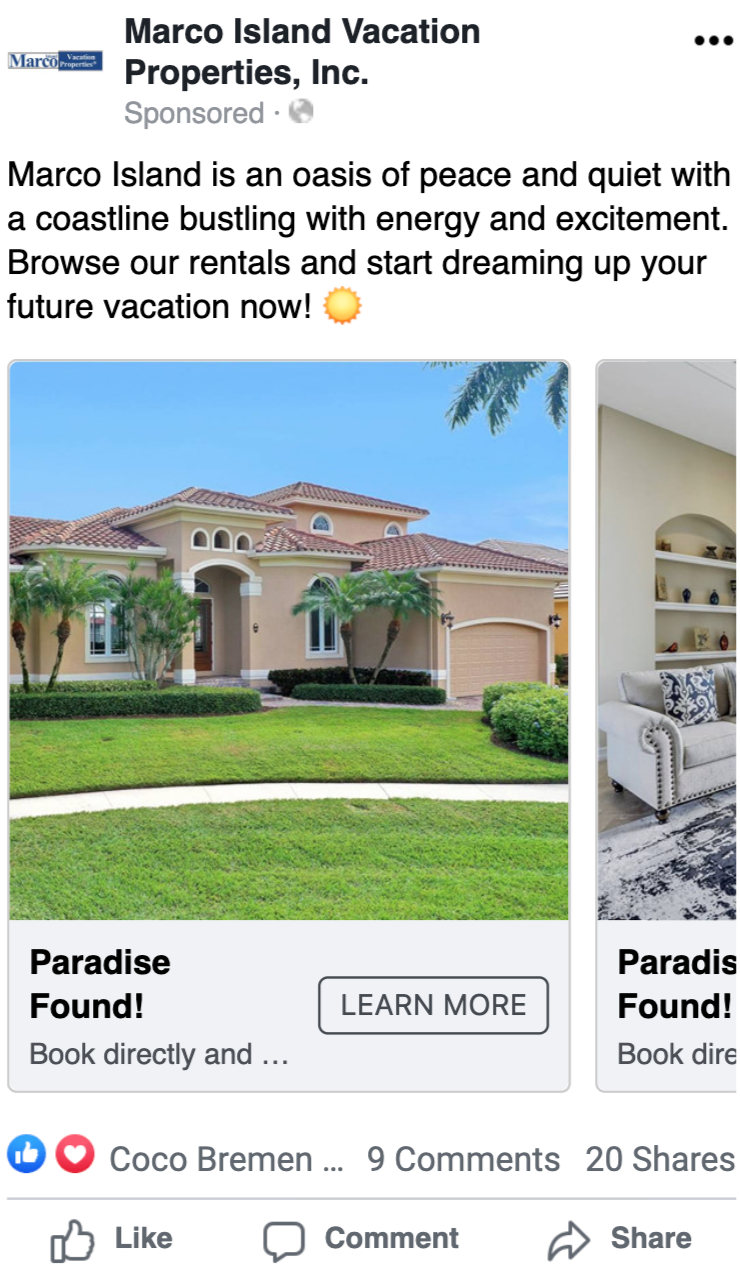 Facebook & Instagram 
Create, run, and monitor hyper-targeted, local Facebook and Instagram ad campaigns, focusing on driving website traffic, building engagement with past and new customers, and increasing brand awareness. 
Hyper-Targeted Ads
Targeting primarily focused on social media users who've engaged with Marco Island Vacation Properties' content, past customers, and interested buyers.

Website Traffic Campaigns
Stay ahead of competitors and book more vacation rentals by sharing available properties and promoting the brand in web traffic and page likes campaigns.
Still not convinced?
Chat with our team to learn how you can become our next success story!
With SocialModo, SocialMadeSimple's proprietary platform, Marco Island Vacation Properties has the ability to view and manage editorial calendars, campaign stats, aggregated messages across all networks, and much more.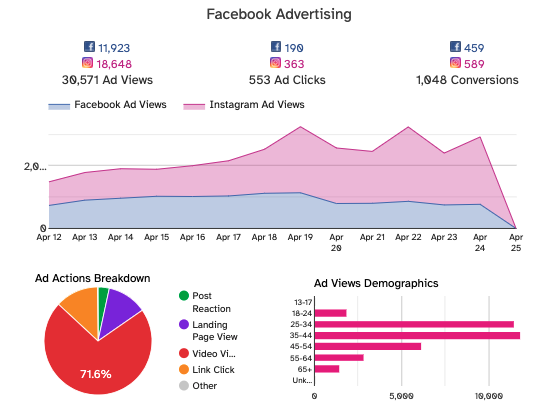 Detailed Ad

Reporting
They receive comprehensive reporting via platform dashboards and emails.
For The DIYer
Each of our clients is granted access to our platform, allowing them to post content, make edits, view reporting, and more.
Connected Social Networks
Post to Facebook, Instagram, Twitter, & LinkedIn with a single click. 
Content Weeks In Advance
We send bi-weekly emails to Marco Island Vacation Properties for feedback and revisions.
Become Our Next Success Story
Choose a time to speak with a member of our strategic sales team!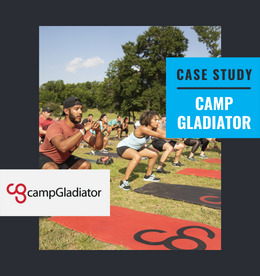 For 90 days, Camp Gladiator participated in a fitness franchise marketing pilot program where SocialMadeSimple executed a full social media marketing strategy designed to meet each of their needs seamlessly. Check out the results!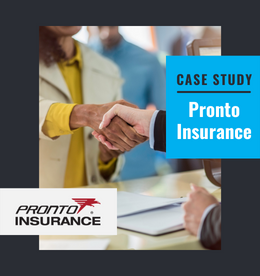 Pronto Insurance is an insurance and financial service provider that serves customers in California, Texas, & Florida and specializes in high-risk auto insurance. The franchise needed a social advertising solution that efficiently reached an English and Spanish-speaking audience to increase brand awareness and drive leads in the form of new clients. 5 locations participated in an entirely free 90-day Franchise Marketing Pilot Program, where SocialMadeSimple created bilingual social advertising campaigns designed to drive tangible results in a way that is effective, sustainable, & affordable!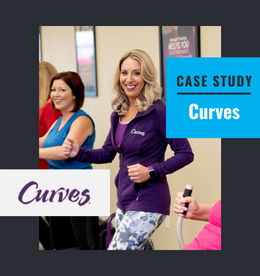 Become Our Next Success Story Curves for Women, also known as Curves, is an international fitness franchise with nearly 400 U.S. locations. They offer 30-minute full-body workouts designed for women, with the support of a coach both in-club & online.   The...