Do's & Don'ts of Facebook Marketing For Franchises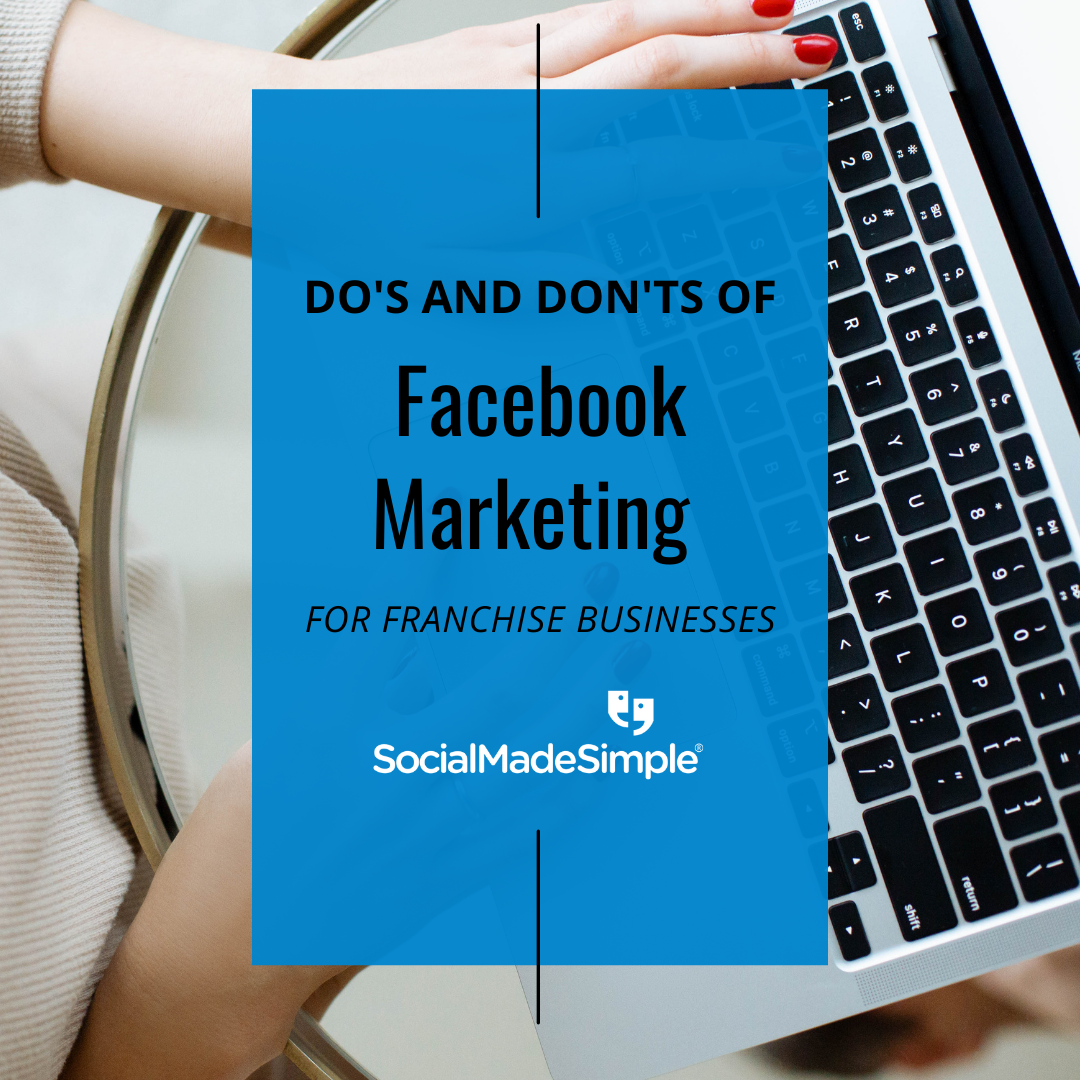 Facebook marketing for franchises is a whole different ball game compared to Facebook for single-location businesses. There are way more bases to cover – Managing multiple Facebook Pages, attracting local audiences, implementing cohesive strategies, and the list goes on. It can be easy for franchise brands to miss crucial elements needed to succeed on Facebook, so we've put together four Facebook marketing do's and don'ts.
1. Introduce your franchise in the 'About' section

Your Page's 'About' section is your place to shine. Here is where you can be as creative, straightforward, or strategic as you'd like! The goal is to make it as clear as possible what your business is about before the user keeps scrolling through your posts. Having the 'About' section completed tells the story of your brand and helps new users find your page. Be sure to use relevant keywords, so it's as easy as possible for users to find your brand on Facebook.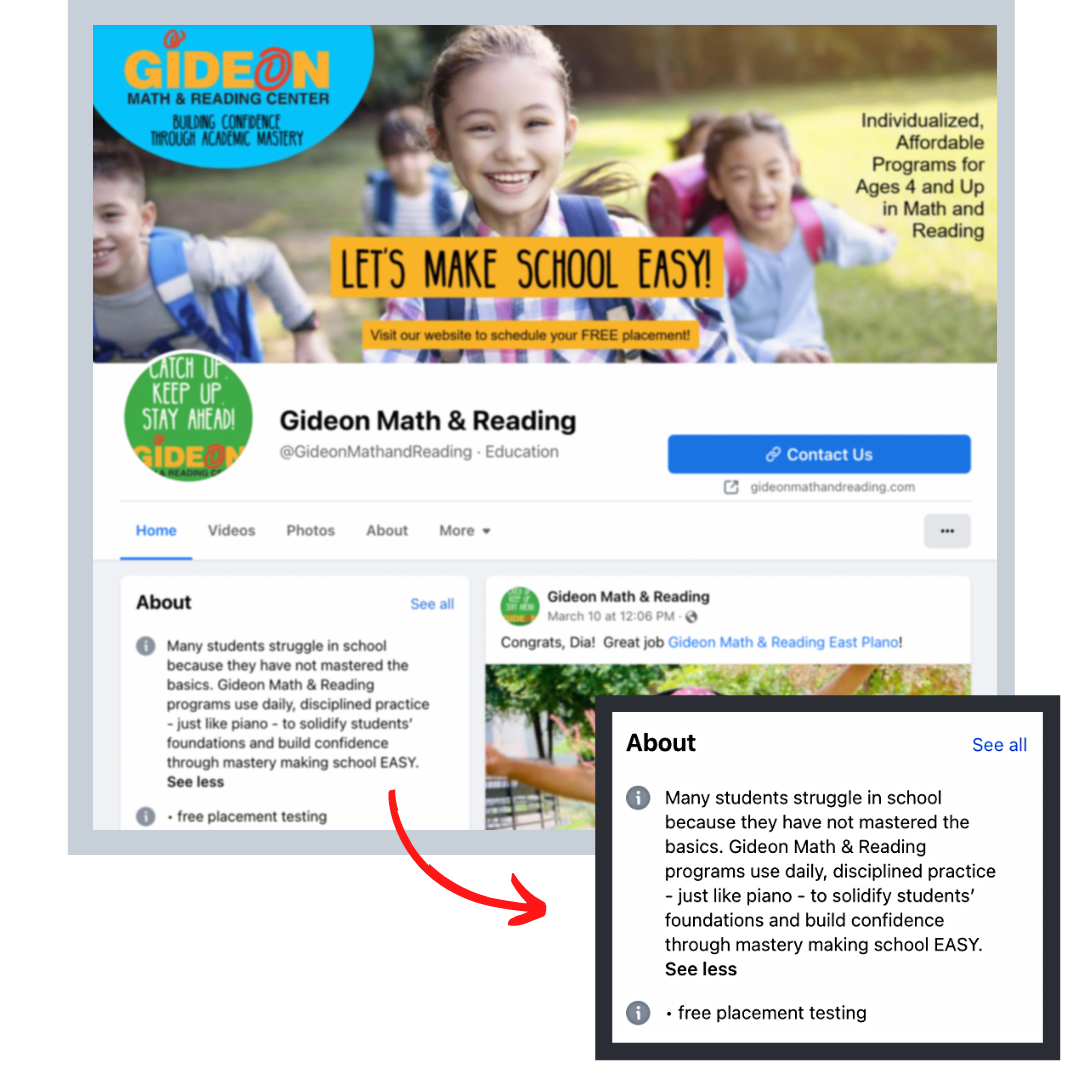 2. Create one brand Page AND individual Pages for each location

Is this worth the added effort? Absolutely! Create one main Facebook Page for your franchise brand that caters to an audience seeking general information about your brand. As your franchise expands, it's important to create an individual Facebook Page for each franchise location, in addition to the brand Page. Yes, the franchise's main Page will get the job done in terms of capturing the essence of your brand. Still, the local Pages significantly strengthen relationships and engagement with local consumers. The main and local Pages should have a slightly different look to them as well.
Corporate Facebook Business Pages typically have a more professional, sleek, and branded look. The content is generic, represents the franchise brand as a whole, and tells a clear brand story. With the local franchisee Pages, the content should be centered around the local community (showing off employees, business space, customers, etc.). Localization is key with any franchise marketing strategy, so the more you cater your franchisee Pages to the local community, the more ahead you are of local competition. You need both a main brand and individual local franchise Facebook Pages! One approach without the other means you are missing out on the opportunity to reach a massive volume of your target audience.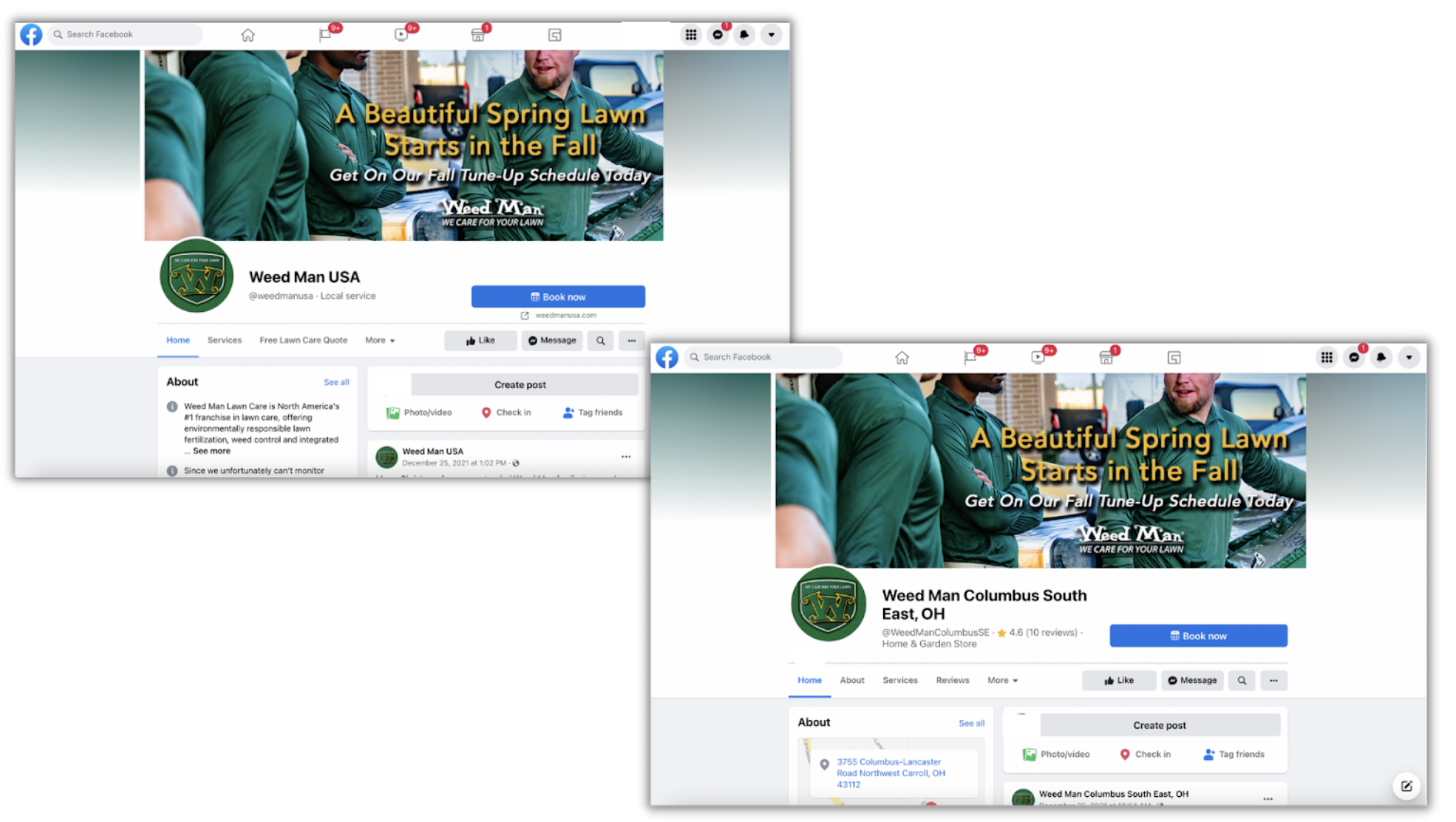 3. Use hashtags (strategically)

If you scroll through Instagram, you'll likely see several posts that use more hashtags than actual text. When talking about Facebook marketing for franchises, fewer hashtags is often a better approach. Sounds backward, right? Typically, when people think of social media, hashtags are one of the first things to pop into their heads. Don't get me wrong, hashtags bring plenty of value and shouldn't be entirely left out of your content strategy, but be sure to follow best practices for using hashtags on Facebook. The most important one is to stay below two hashtags per post. 
Some studies show that Facebook posts without hashtags perform better than those with hashtags. Still, the reason you shouldn't abandon the use of hashtags on Facebook is that they play a major role in social media search. Social media networks are being used more and more as a search engine, so when creating your posts and using hashtags, don't just throw anything in there and publish.
Think strategically about what hashtags to include in your posts based on how your target audience will search for the topic of your content. Keep that up, and your Facebook posts will be getting lots of love (AKA post engagements).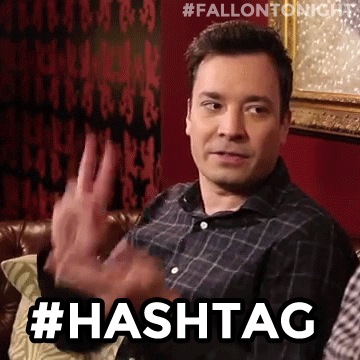 4. Provide brand guidelines at the corporate level

Considering that corporate and each franchisee have their own Facebook Page, it's crucial to implement and maintain a cohesive strategy across the board. By setting brand guidelines at the corporate level and requiring franchisees to follow them, the franchise's overall Facebook performance benefits. The brand is far more recognizable, there is more ease in building a loyal relationship with the brand, and local Pages will give off a more professional look.
Don't forget localization is still key! Yes, franchisees should follow brand guidelines as a foundation for their content, but there still needs to be a major spotlight on local aspects within your overall content strategy. If you think about it, there wouldn't be much sense for the local content posts to be executed at the corporate level because it's likely that franchisee owners will have a firmer grasp on local audiences, trends, and insight. 
1. Post too many times per day

Yes, posting without consistency or frequency is frowned upon when it comes to Facebook marketing for franchises, but be careful to not go overboard. If we were talking about Twitter, I'd say go for it! The more tweets published daily, the better (to an extent). But Facebook requires a more laid-back approach to keep your followers engaged yet not annoyed. Facebook marketing best practices typically call for no more than two posts per day.
There's no one-size-fits-all blueprint for Facebook marketing, so, at the end of the day, it's all about what works best for your brand and target audience.
Test out the waters and start publishing one Facebook post per day for a few weeks, then bump up to two posts and see how your audience reacts. After a few weeks of posting twice per day, if the post engagement levels and reach look promising, then two posts per day may very well be the sweet spot for your franchise brand. If you notice negative reactions or find that engagement levels are decreasing once switching over to a twice-a-day frequency, then no worries! Just tweak your content strategy and go back to publishing a single post per day.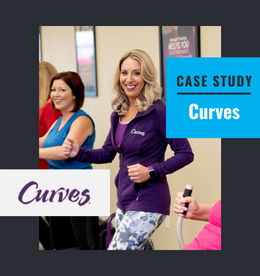 Become Our Next Success Story Curves for Women, also known as Curves, is an international fitness franchise with nearly 400 U.S. locations. They offer 30-minute full-body workouts designed for women, with the support of a coach both in-club & online.   The...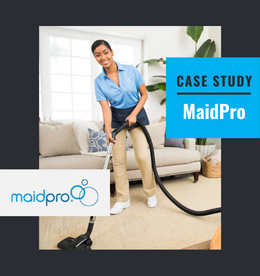 MaidPro, a home cleaning franchise with 200+ locations, was in need of a social media marketing strategy that could effectively build brand awareness, drive sales, & generate qualified job candidates for each location. Today, we are MaidPro's preferred social media vendor and continue their success using social media for recruitment. Check out the case study!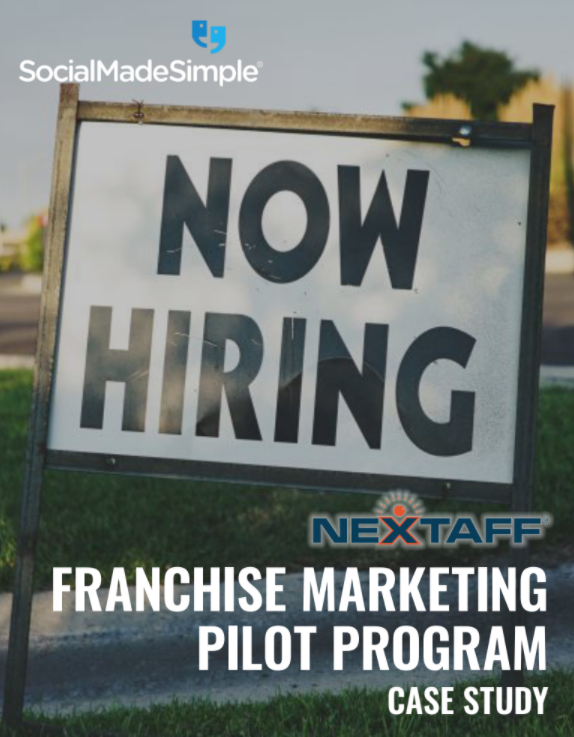 NEXTAFF is an employment and staffing agency that offers employers a range of staffing services and solutions. After a result-driven (& cost-free) Pilot Program, including new partnership opportunities with an estimated yearly value of $100,000+, SocialMadeSimple is now the go-to social media solution for 17 NEXTAFF franchisees & counting!