Local Social Media Pages vs. Brand Page: Why Franchises Need Both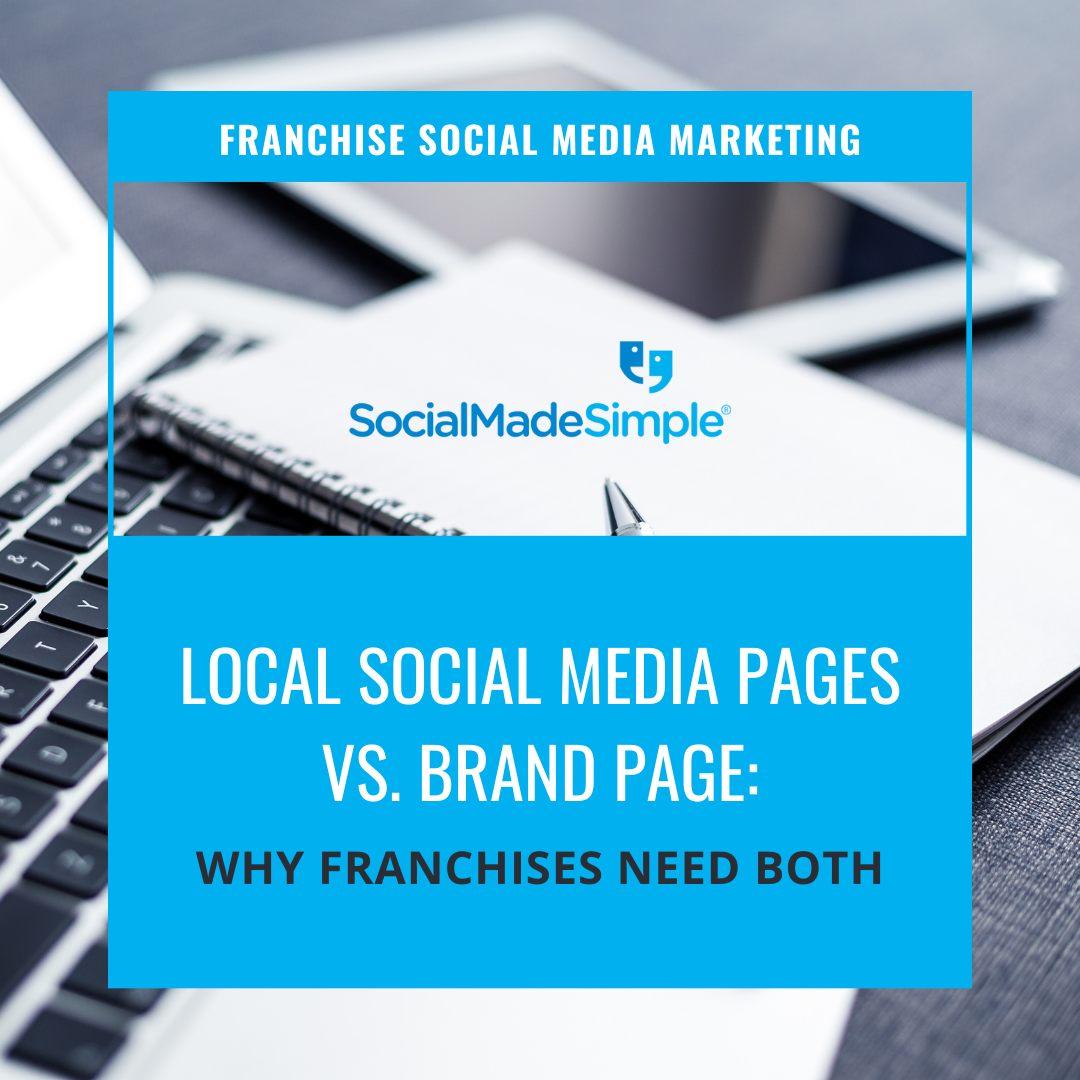 When it comes to building a franchise social media marketing strategy, this is the ultimate question every franchisor has to answer: Is it necessary to create local social media pages for each franchisee location, or is one main brand page sufficient? 
Short answer: yes to all of the above.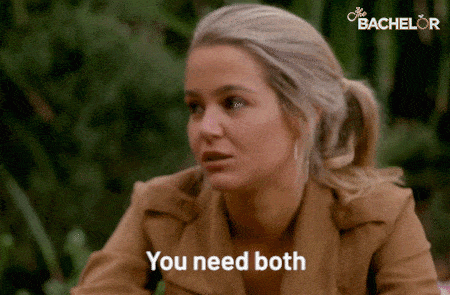 Localization will forever be top priority when talking about a franchise social media marketing strategy, but that doesn't necessarily mean local social media pages should be replacing a main brand page. Each solution offers unique benefits that help the franchise thrive on social media. Although, it's not quite that simple. With the benefits come a few challenges that you can't afford to ignore!
Why Franchises Need Local Social Media Pages
Build customer relationships: supporting, engaging, communicating
A common theme predicted for 2022 digital marketing trends is shifting overall focus onto strengthening customer relationships. What better way to attract a local customer base (& stay trendy in 2022) than creating local social media pages for each franchisee? Leverage the local social media page as a customer support tool and monitor for any frequently asked questions, comments, reviews, etc. A few ways to engage with your audience are by posting locally-relevant content, encouraging followers to comment on posts, creating short-form videos, and live streaming. Lastly, communicate with your potential customers and keep them coming back by offering deals, referral promotions, educational hacks/tips/tricks, etc. 
Satisfy the local community's needs
As your franchise expands to different locations, it will quickly become clear that there are major differences across each franchisee that need to be catered to. One of the greatest challenges for franchise owners is adapting to the area and attracting the local community. With a local social media page for each franchisee location, you can solve that and even more local challenges, including:
Local seasonality

Engaging with the community

Slightly different competitors across each location
One brand page alone is not enough to cater to the needs of all different demographics. Without posting locally-relevant content, your customer engagement won't be nearly as sustainable and you may lose potential business to local competitors.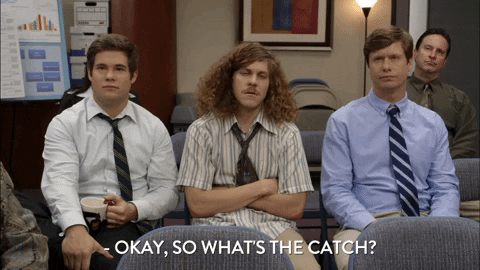 The Challenges Franchisees Face With Local Social Media Pages
Consistently (& frequently) using social media
Creating a social media page doesn't mean "set it and forget it". Actively using your social media pages is the way to really see success through social media. I know, I know – Worrying (or caring) about maintaining a strong social media presence is not always at the top of every franchise owner's list. Juggling everything that goes into running a franchise and adding social media monitoring on top of that? It's understandable why several franchisees hire an in-house social media marketer or, better yet, a social media marketing agency.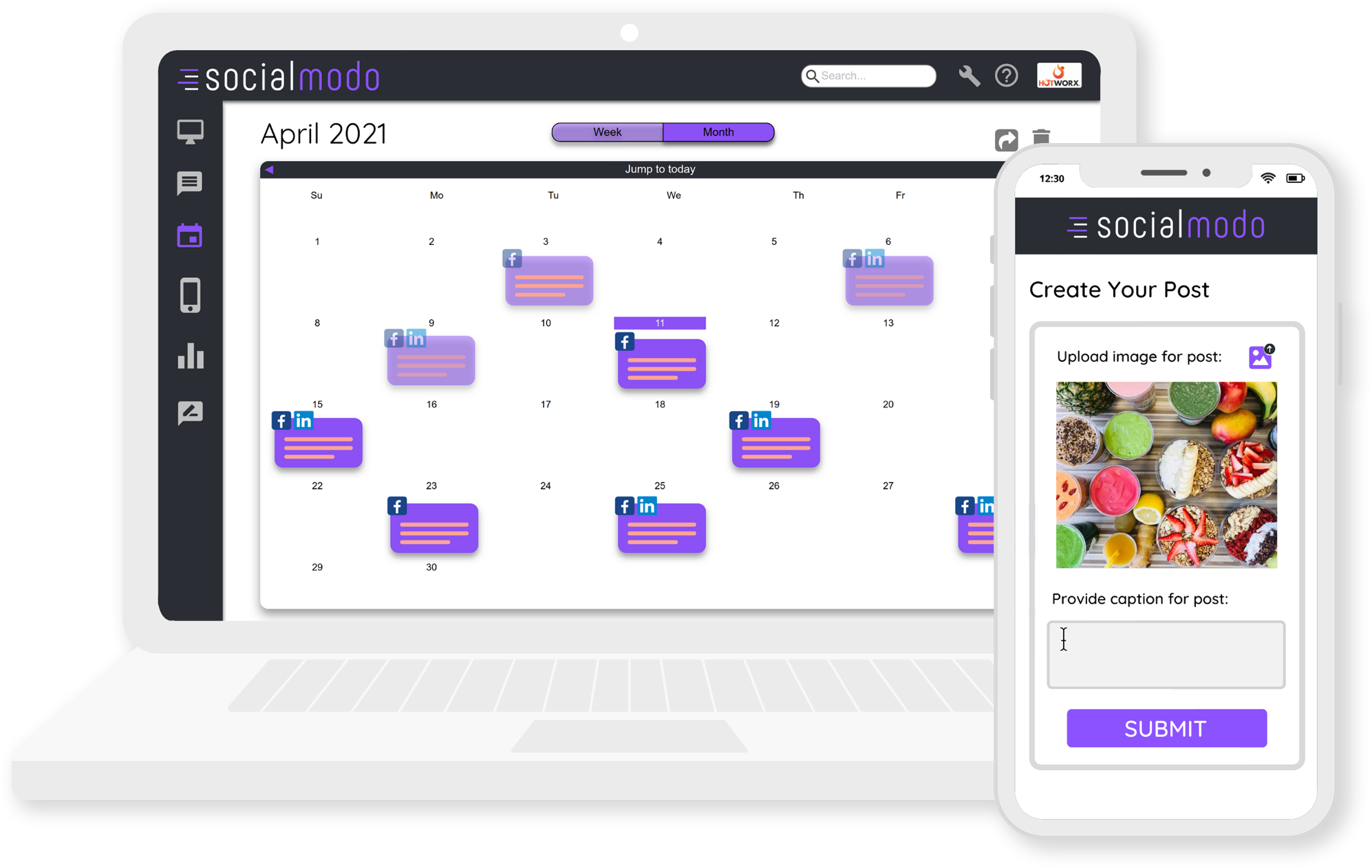 Curate, create, and schedule your content posts ahead of time (preferably with the help of a user-friendly social marketing platform). This will give you the confidence in knowing that your posts will be published strategically, frequently, and consistently. Start by posting 3 – 4x per week and see how that works for your brand as a starting point! One more thing – don't forget about Stories. Stories are beneficial to post even more frequently than regular content posts because it helps keep your brand front-of-mind for your followers.
Little control for corporate
As mentioned above, franchisee owners aren't always marketing experts, so there's a major risk involved when passing on full control to franchisees over their own social media page: the content quality, the posting frequency, the brand's image, etc. It can be challenging for franchisors to obtain control over what is being posted on each individual page. One solution is to set branding guidelines at the corporate level. This helps to provide structure and guidance for franchisees, creating a more consistent look across all pages. This is another situation where hiring an agency comes in handy to provide scalable social media marketing services and oversee the pages of all franchisee locations from one place.
Does My Franchise Still Need a Main Brand Page?
Yes. A franchise brand's main social media page may feel unnecessary if there are individual local pages, but it speaks to a different audience and offers its own advantages. Engagement on a local social media page typically comes from users who are more likely to be potential customers. It's probable that they're in the area, maybe they walked by your store, know an existing customer, and so on. Engagement on a brand page, on the other hand, serves the purpose of catering to an audience who perhaps aren't yet potential customers. Viewers have interest in the brand, and are seeking general brand information.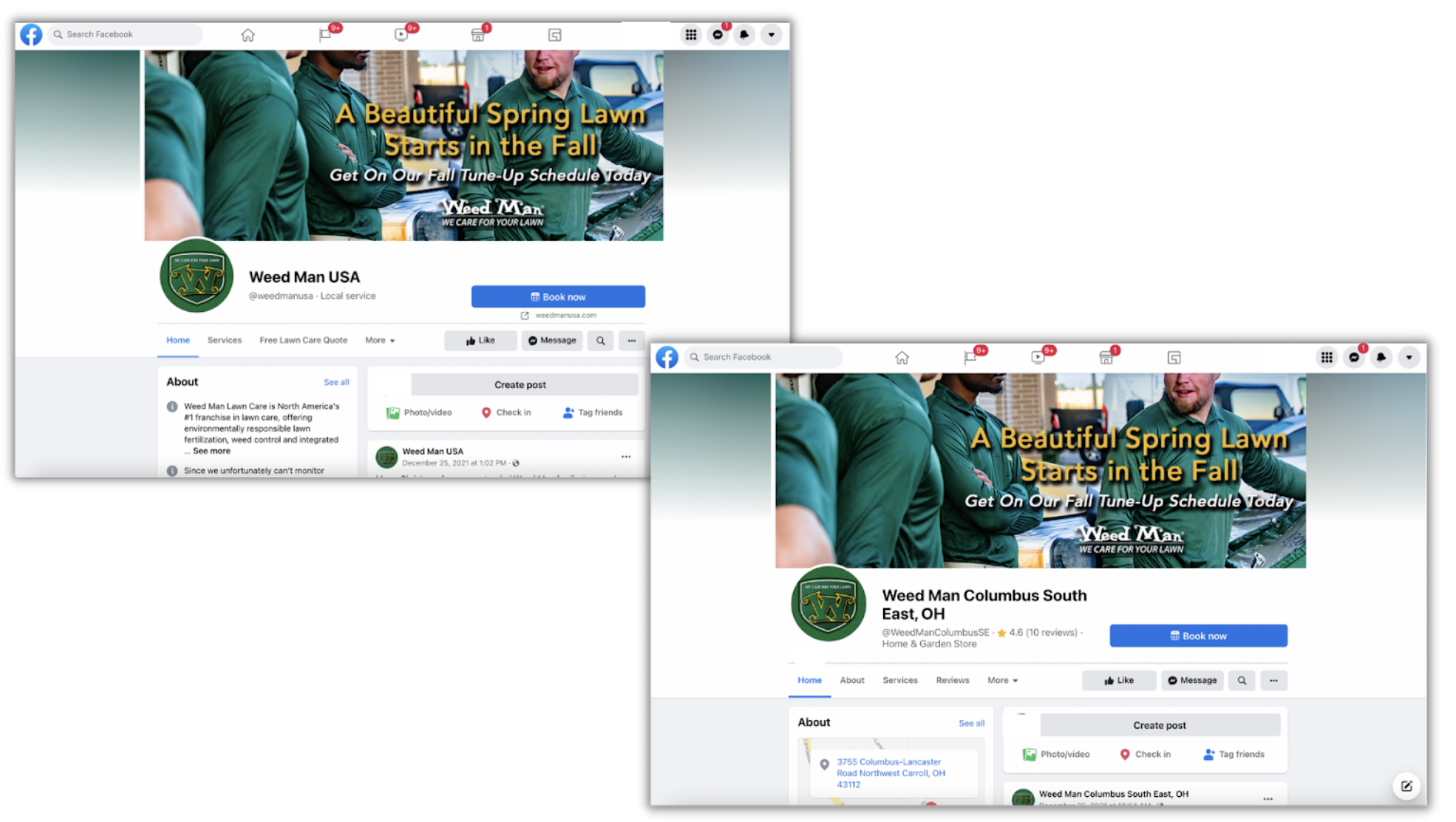 To give this audience what they're looking for, the franchise's main page should have a slightly more professional look to it than the local pages. The page serves as a representation of the brand, therefore it needs to do an excellent job of telling the brand's story so users know what the franchise is all about. If your main corporate page does a good job, viewers will likely seek out actionable information on a location-specific page.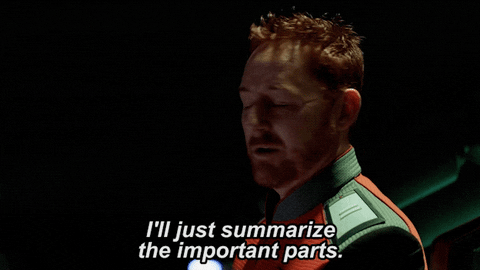 For franchise brands to truly see success on social media, they will need:
One main brand page where interested users can visit to learn general information on what the brand is all about.
Local social media pages for each franchisee location to cater to local differences and attract a greater local customer base.
Is it worth all the added effort? Absolutely! By executing this strategy and following social media best practices, franchise brands will quickly be rewarded through significant boosts in brand awareness, sustainable customer relationships, competitive advantage, and more.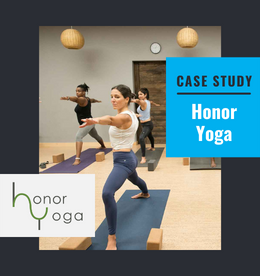 Become Our Next Success Story Honor Yoga is a yoga studio franchise offering beginner-friendly and accessible yoga opportunities for all ages, both at the local and global levels. That's not all - They also provide in-studio and online yoga teacher training sessions!...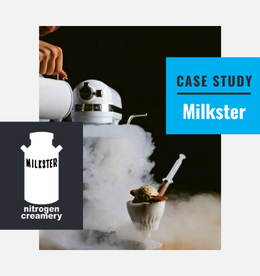 Milkster Nitrogen Creamery is an ice cream franchise that uses liquid nitrogen to custom-make every order. In a 90-day franchise marketing pilot program, SocialMadeSimple became the social media team for five Milkster locations across the U.S. with the goal of driving tangible results in the form of in-store visits, sales, & brand awareness. See how we drove them results through Facebook advertising!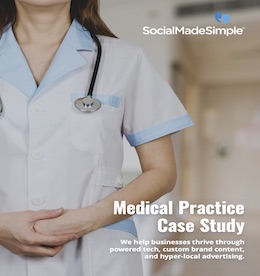 SocialMadeSimple works with a leading end-to-end medical practice growth solution provider. This partner was looking to add social media services to their suite of products and they were in need of a white-labeled vendor that could deliver quality social media services at scale for several of their clients. Today, SocialMadeSimple produces social media content and ads for over 1,600 of their active clients.