Understanding Meta's Marketing Objectives for your Franchise Business Goals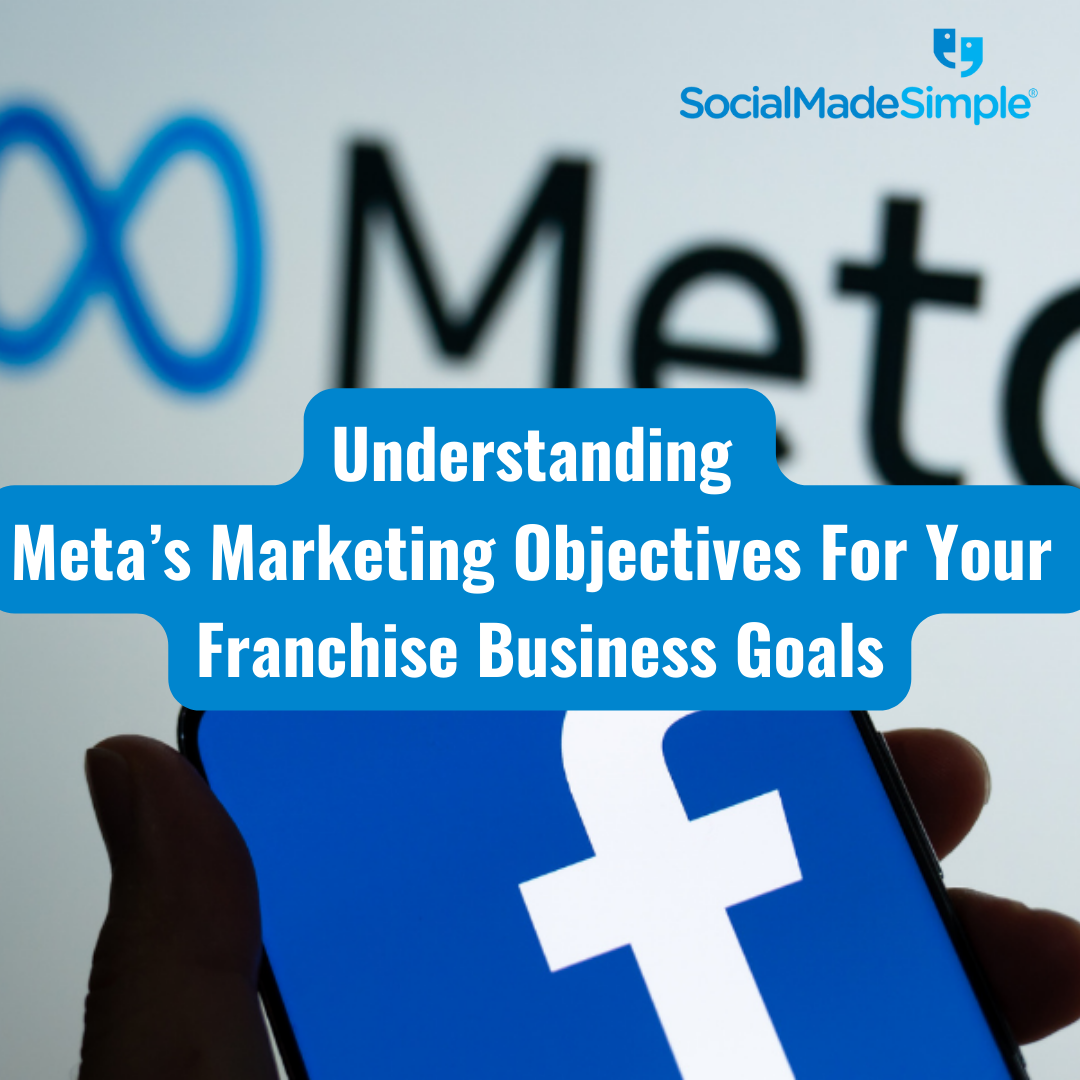 One of the most common missteps when creating your Meta Ads plan is deciding on your campaign objective.
Every objective is different and is aimed toward achieving specific results. If your objective is not aligned to the results you're seeking, then your campaign is off to a rocky start. Let's prevent that from happening to you and your franchise business!
Here's a Quick summary:
Why Is Choosing A Specific Objective Important? Don't They All Work?
Social Media Marketing can be challenging for a plethora of reasons, especially for a franchise business with multiple locations and multiple goals for its social marketing campaigns. But don't let mixing objectives get in the way of your success.
When creating a Facebook/Instagram ads campaign, the objective is the key ingredient for a successful endeavor. The objective conveys to Meta exactly what actions you would like your target audience to take once they've seen your ad. Then the algorithm will share ads with users that are most likely to perform that action based on their action history and documented social interests.
For example, if your objective for your campaign is lead generation, Meta will show your ads to users in your targeted demographic who have proven to be more likely to click your ad and fill out a form. Obtaining ten quality leads is far more valuable than having your ad shown to a hundred random people who are unlikely to fill out your lead generation form.
Let's Take Lead-Gen, For Example:
Below is an example of a Lead Generation Ad used in our pilot program with Franchise Business ClubZ! This Ad and breakdown shows how the Lead Generation ad collects potential customer information.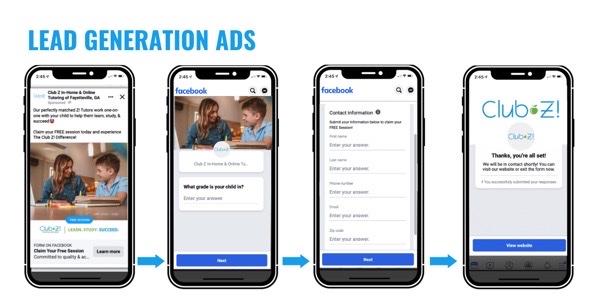 Knowing your TRUE objective really is the key to a successful campaign!
SocialMadeSimple is always working to stay on top of Meta's changes. Our team works hard to make sure your franchise Business gets the most current information when deciding on your campaign strategy, just look what our team members said on the topic of keeping your campaigns current and effectively working for you! 
Now that you understand just how important choosing the correct objective for your campaign is, let's get into what the different objectives are. Meta is always exploring new objectives and  making changes to their algorithm, so with that said the list below is their CURRENT objectives list for Ads Managers.
Meta Ads Managers Objectives List:
Awareness: This objective will create awareness around your franchise business, whether it's a service or a shop. This will allow your business to be seen by the most people possible. With that said, it is not guaranteed that those people will interact with your ads. This objective is successfully used when your franchise business is brand new, opening a new location, or recently renamed and rebranded.
Traffic: This objective is designed to aid in increasing traffic to a desired location, such as your business's website, facebook page, instagram shop, or even a branded app. This objective performs the best when a franchise business is having a flash sale or when you want to build a bigger following on your app or social media pages. The outcome depends entirely on the page your ad manager chooses to send the new traffic to. 
Engagement: This objective allows your franchise business to connect with users who are the most likely to engage with your business' socials. This targeted demographic are active on their Meta socials and are most likely to like and comment on your ads, as well send direct messages to business accounts asking questions and engaging with the content. This objective works well if you would like to create a more active community around your business. The influx of engagement will keep your business social pages current and high-performing within the algorithm.
Leads: This objective will compile leads for your franchise business. This objective is most successful at obtaining emails, names, phone numbers, and potential client preferences. This objective works for building lists for your sales team to follow up with, or for creating mailing lists for your franchise business's monthly newsletter. The leads objective also allows potential clients to learn more about your franchise business over time, gaining a deeper understanding and customer trust. 
App Promotion: This objective is designed to encourage potential clients to install your franchise business's app on their mobile devices. Once the app is installed, the app promotion objective will also require the user to perform a specific action within the app itself. This objective works well for attaining in-app purchases but also promoting special deals and features to app users. Once your app is in use on a mobile device that user is more likely to continue to use your franchise business.
Sales: This objective will connect your franchise business to users most likely to purchase your goods or services. This objective finds trends in what users are searching. For example, if you choose the sales objective and your business is a fitness franchise, your ads will be shown to users in the market to find a new gym. When using this objective you can also optimize your ads to allow users to add an item/service to their cart. 
That concludes the complete list of current Ads Objectives currently supported by Meta. If you would like to explore these objectives further, feel free click over to Meta's very own description page.
Getting Social Media Marketing Guidance Is A Click Away!
Running your franchise business is a difficult task in itself, but being your own Meta Ads Manager without a professional understanding of ad objectives can be an all out nightmare. It's important to remember that you have friends at SocialMadeSimple, and we are here to help your franchise business meet its true potential with the power of social media.
SocialMadeSimple has partnered with franchises in every market and would love the opportunity to partner with you and your team. Together we can decide on the Meta objectives that best suit your growing business!
From developing comprehensive Meta Ads plans to keeping your franchise's brand consistent and top of mind, SocialMadeSimple is the perfect professional agency to work with!
You, too, can see powerful results with SocialMadeSimple, as we offer a free 90-day franchise marketing pilot program! We hope you'll join our family and be our next success story.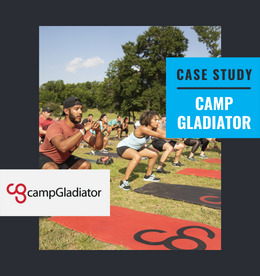 For 90 days, Camp Gladiator participated in a fitness franchise marketing pilot program where SocialMadeSimple executed a full social media marketing strategy designed to meet each of their needs seamlessly. Check out the results!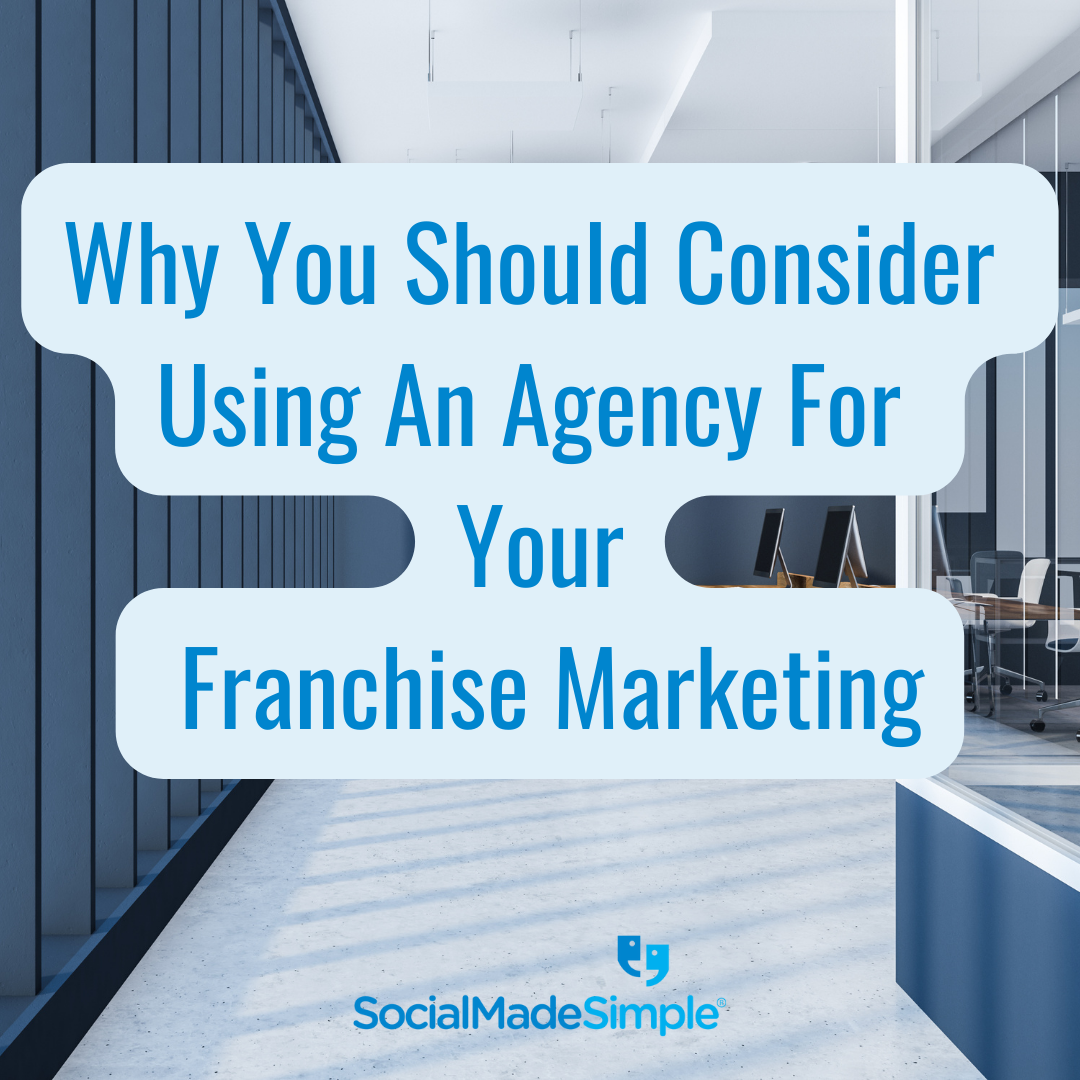 To be a successful marketer in the digital world, you must be consistently evolving, pivoting, and understanding the ever-changing landscape. With these changes and evolutions, franchise marketing agencies must maintain brand consistency. The audience a franchise...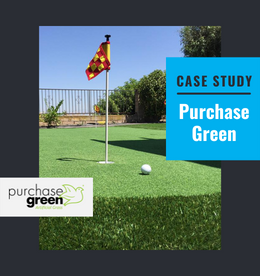 Purchase Green is an artificial grass franchise that completed a 90-day Franchise Marketing Pilot Program with SocialMadeSimple… at zero cost! See how their lead generation ad campaigns effectively generated over 100 leads & boosted their brand awareness.