What All Good Holiday Social Media Content Needs: 6 Tips For The Season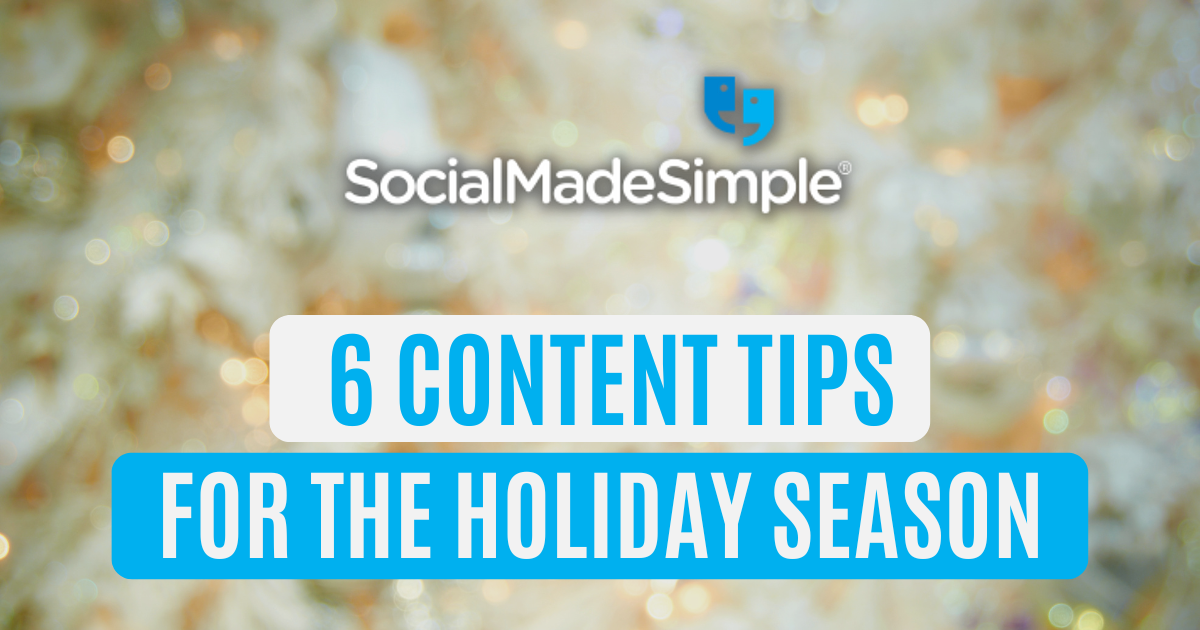 Seasons Greetings! The holidays are around the corner, and SocialMadeSimple wanted to share some ways you can make an impact with your content during this special time. Check out our six tips for what all good holiday social media content needs!
Use sharp hooks and a strong call to action to rein in the audience's attention! Action verbs such as "Buy," "Shop," or "Order" paired with emotional words like "Family," "Together," and "Community" will pack a heartfelt punch in your caption!
2. Expand on Trust and Likability
Holiday posts are a time when you can expand on your business's personality while speaking in a language that is easy to understand and relatable! Put yourself in your customer's shoes and use the holiday season create content that builds trust and keeps your brand ahead of competitors.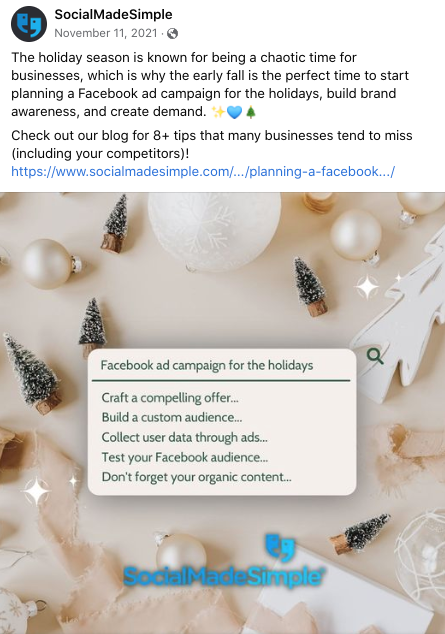 The holidays are an emotional time, and people are usually in good spirits! Holiday social media content can tug on people's heartstrings. Since people usually make purchase decisions based on emotions, reaching your audience that way could drive sales. Most of all, your content should remind people of what is truly important, i.e. spending time with loved ones.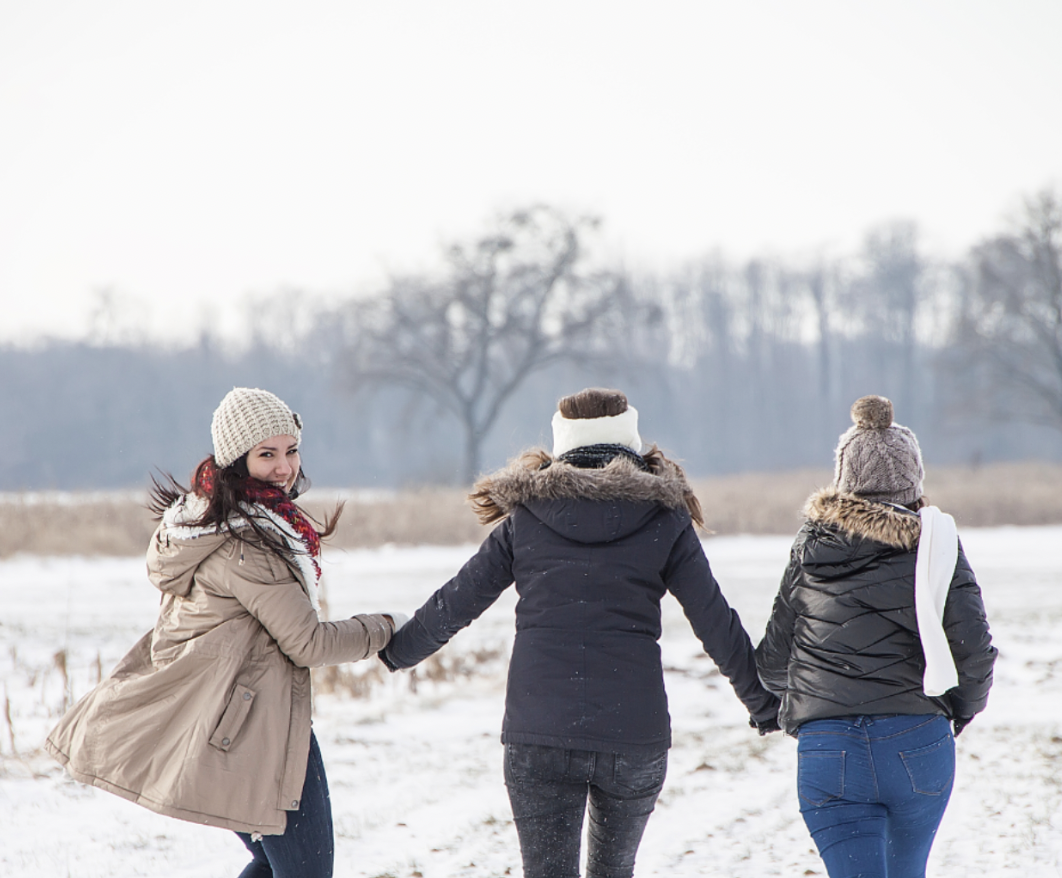 Taking the time to express your gratitude for family, friends, colleagues, employees, and customers can help your followers recognize your business's devotion to kindness, which in turn improves your company image. Gratitude also humanizes your brand while connecting with your audience.
Interested in learning holiday planning tips for paid social advertising? Here's a guide with 8+ Facebook campaign planning tips to get you started.
We hope you've found these social media content tips helpful, and our team at SocialMadeSimple wishes the best for your business during the holiday season!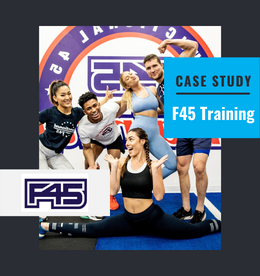 F45 Training franchisees came to SocialMadeSimple in need of a strategy-driven solution that can utilize Facebook for lead generation in a way that's cost-efficient, consistent, & effective. Learn how SocialMadeSimple makes the magic happen for seven F45 locations, driving gym membership sign-ups directly through Facebook & Instagram!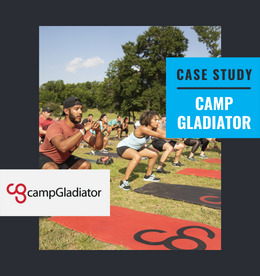 For 90 days, Camp Gladiator participated in a fitness franchise marketing pilot program where SocialMadeSimple executed a full social media marketing strategy designed to meet each of their needs seamlessly. Check out the results!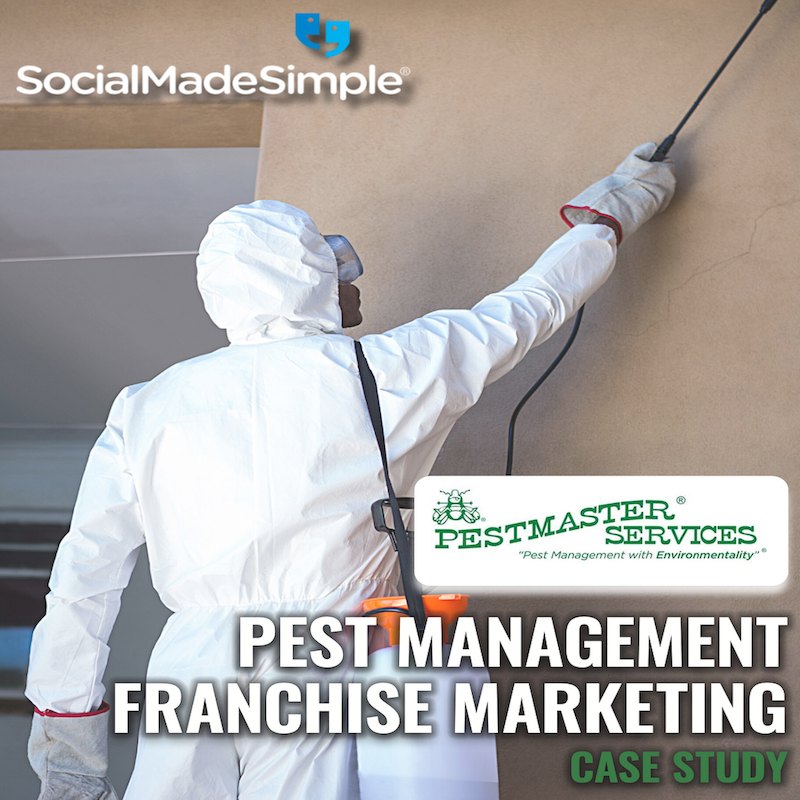 SocialMadeSimple became the social media team for five Pestmaster Services locations with the goal of providing measurable results in the form of new clients, an increase in brand awareness, & a stronger social media presence. Check out the case study to learn how SocialMadeSimple's free 90-day Franchise Marketing Pilot Program drove real results for Pestmaster Services Franchise!