Why Franchise Brands Need Geofencing Marketing to Reach a Local Target Audience on Facebook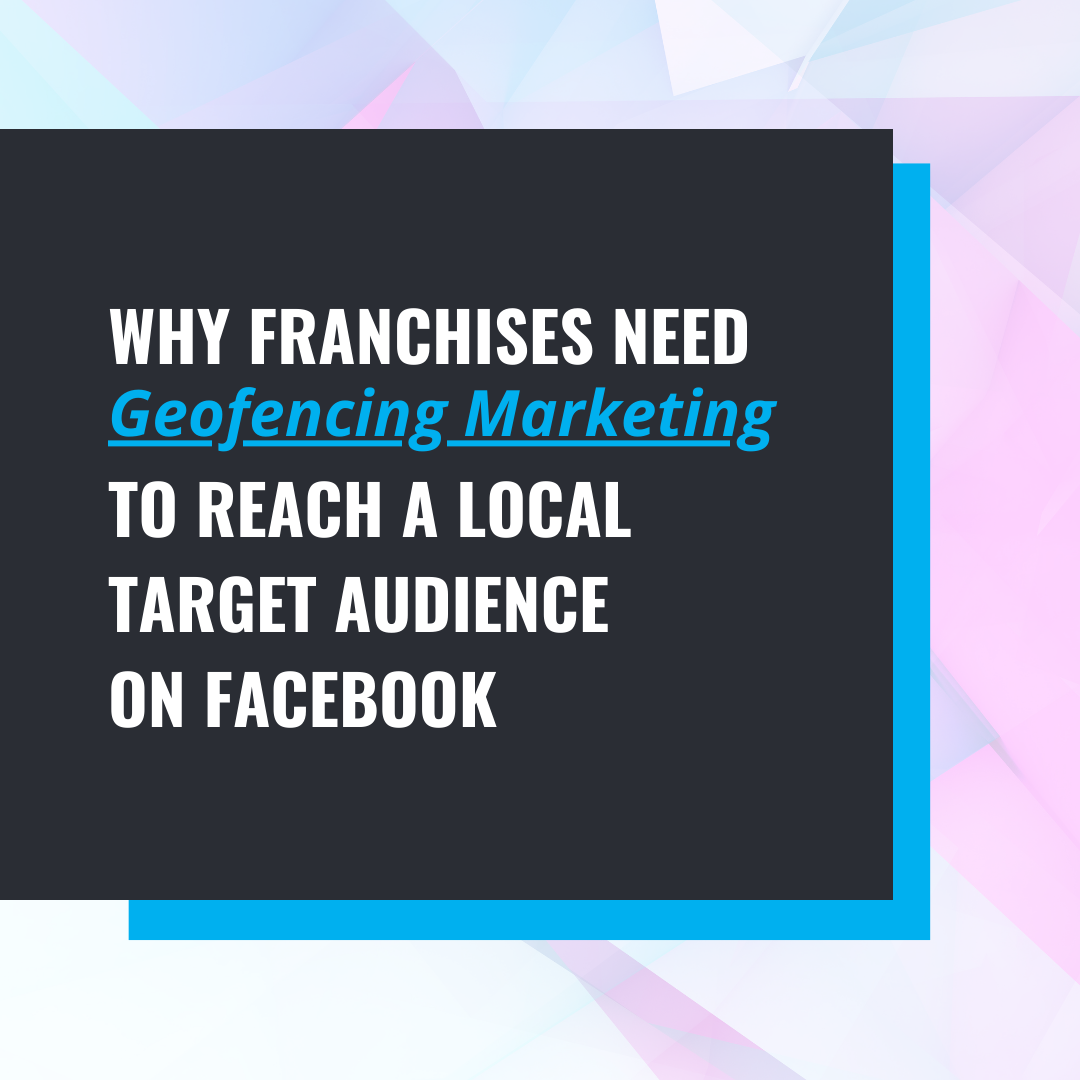 What is Geofencing Marketing? 
Facebook advertising is built to drive success for businesses. A major piece of what makes advertising on Facebook such a powerful digital marketing tool is the platform's targeting capabilities. More specifically – Location-based targeting.
Geofencing marketing, or geofencing targeting, is a form of location-based targeting where advertisers build a "fence" around a geographic location and target users that enter that area. This means that you create the ad you want, and Facebook will then place it on the feed of users located in the targeted geographic circle. For franchise brands, this is marketing gold! When a brick-and-mortar franchise business expands to a new location, for example, it can be challenging to effectively engage with the community, stay ahead of local competitors, or boost foot traffic. Thanks to geofencing marketing, franchise brands can use Facebook advertising as a secret weapon to reach a local target audience in a way that's efficient, timely, and effective.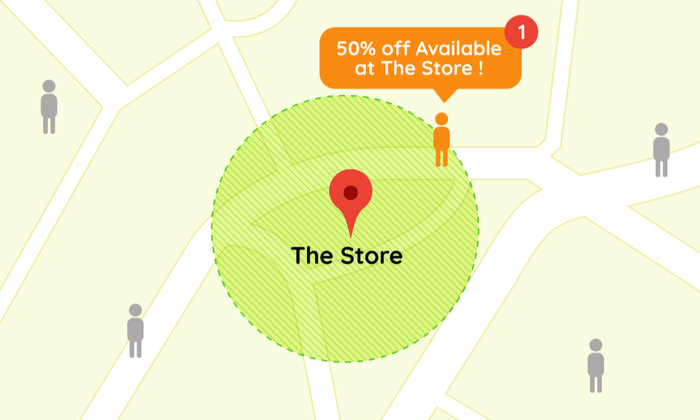 Why You Need Geofencing Advertising For a Localized Marketing Strategy  
Advertisers could create the perfect ad with a compelling graphic and genius ad copy, but how effective will that be if you can't place it in front of people that will actually convert? With geofencing, you can target customers within a circumference as close as one mile of the desired location. Enter a ZIP code, town, state, or get specific & use a complete address!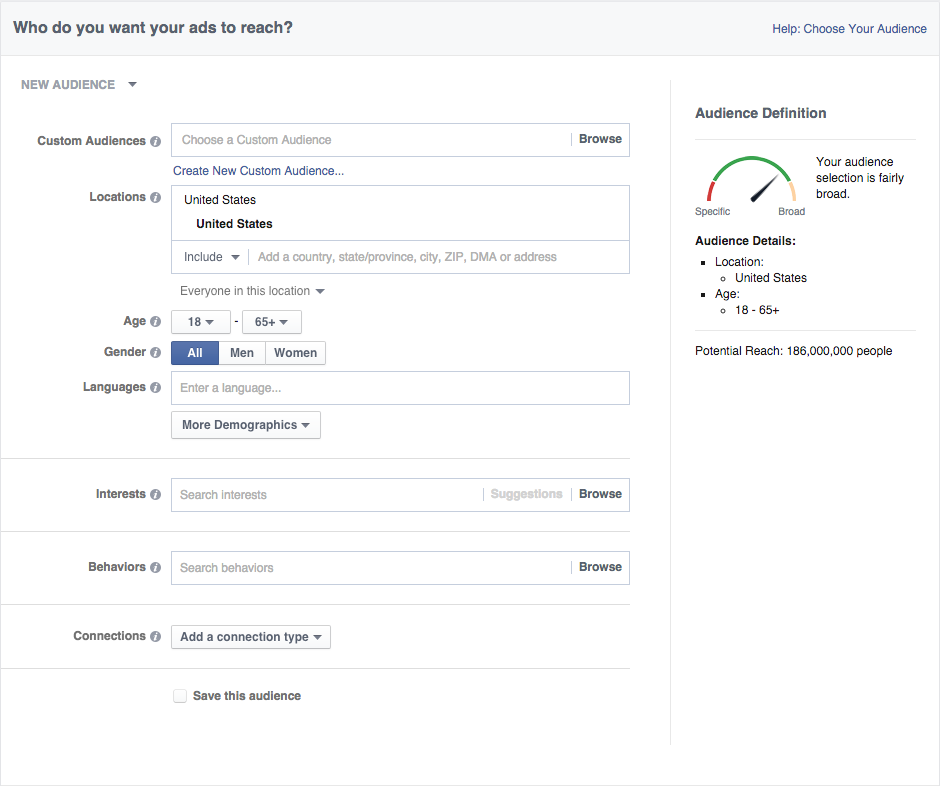 One of the great benefits of this marketing technique is that, even with a hyper-focus on targeting a specific geographic area, this doesn't mean you'll be missing the opportunity to have your ads seen by users outside of the targeted area. Facebook still shows your ads to users who are not within the targeted virtual boundaries, as long as they are interested in your product or service.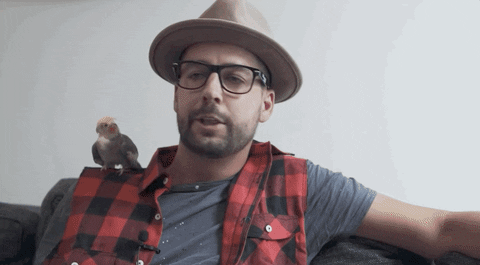 Here are 3 of the primary benefits of geofencing marketing: 
#1 Build a stronger connection with local audiences: The right time and place mean everything when it comes to Facebook ads. Ensure your brand is front of mind for people in the geographic area.
#2 Boost in-store foot traffic & local sales: Encourage the local community to visit your franchise location and make purchases by using your ads to promote discount offers or promo codes. 
#3 Target competitor's customers: Take the attention away from your local competitors and build your geofence around the competition to draw more customers.
Targeting Strategies to Spark Ideas
Competitor's Locations Near Your Local Business: Here's a chance to let your competitive side shine. Target the geographic area between your location and a nearby competitor to win over any customers lost to the competition. 
Specific Buildings: Work smarter, not harder! Reach a wide audience while building a geofence around a small area such as targeting apartment buildings/residential communities, large hotels, event venues, etc.
Nearby Street or Areas of a Highway: This comes in handy if your business is located near a highway or busy street because you can target an area at a greater distance away from your location and still reach a wide audience efficiently. 
Colleges and Universities: If it makes sense for your brand and correlates with your target demographic, play around with targeting a college or university campus and the surrounding communities.
Sports or Music Events: Keep an eye out for sports, music, or even trade events that relate to your industry, and target the event venues where potential customers could be located.
Geofencing Marketing Tips & Best Practices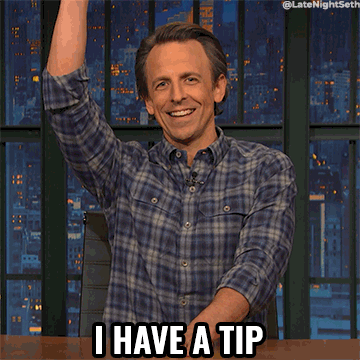 Do Your Research
As with any marketing campaign, for geofencing marketing to work properly, you need to first know your target demographic – Gender, age, interests, consumer behavior, all of it. Once you've identified who you are targeting, then you can start strategizing where you are targeting, starting with the ideas we just covered above!
Track Your Success
It'll be difficult to grow if you just set it and forget it. Every business is different so it's crucial to track the performance of your geofencing marketing campaigns, measure the effectiveness, and optimize as needed to maximize results. Start by focusing on metrics such as:
Click-Thru Rate
Cost Per Click
Impressions or Ad Views
Choose a Call-To-Action Wisely
When building your ad, it's typically best practice to use a call-to-action (CTA) that promotes immediate action. Lead generation ads use CTAs that direct users to a lead form and web traffic ads direct users to a designated landing page! According to Reveal Mobile, here are a few of the top-performing CTAs for geofencing marketing:
Order now
Click to save
Call now
Shop online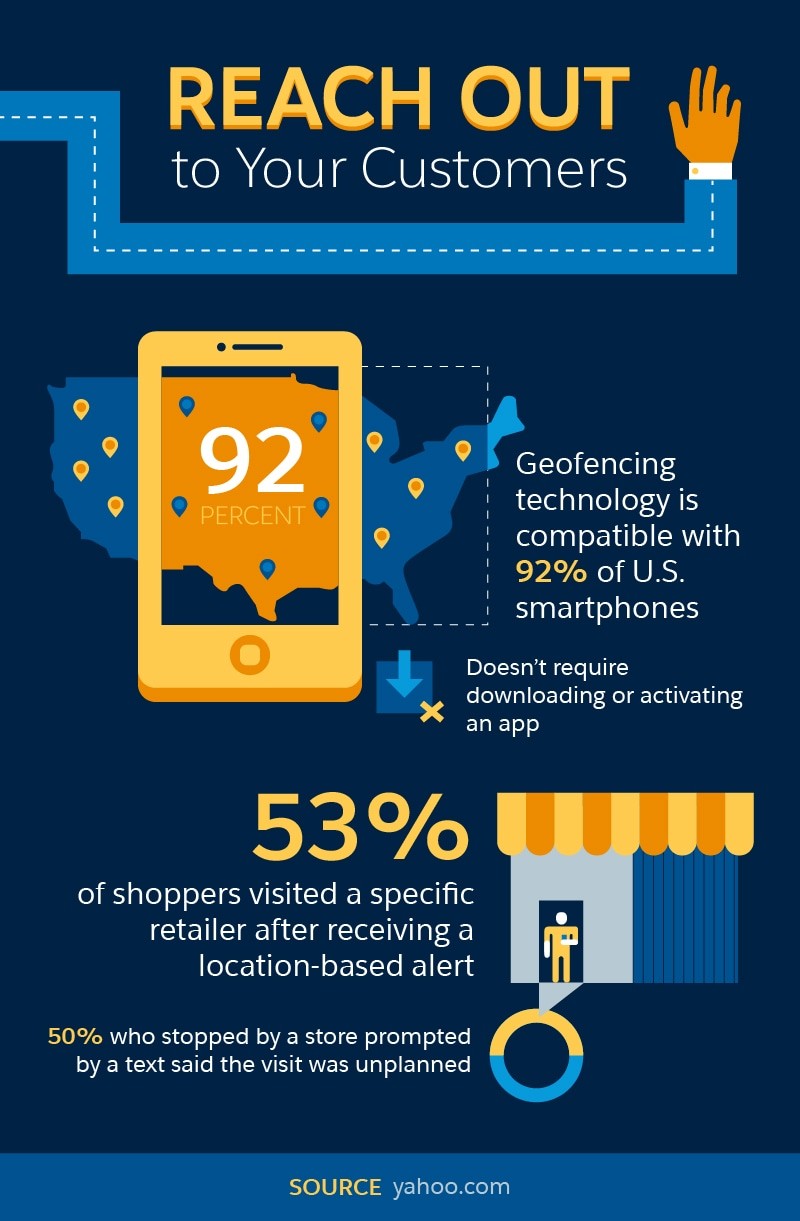 The key to success for franchise social media marketing is all about the right message at the right time. Geofencing marketing on Facebook allows franchise brands to do exactly that! Create an ad designed to meet your business's objectives and place those ads in the perfect location to drive the results you want. 
How will you implement geofencing marketing into your Facebook advertising strategy? If you want any help, give us a call!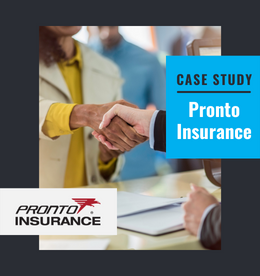 Pronto Insurance is an insurance and financial service provider that serves customers in California, Texas, & Florida and specializes in high-risk auto insurance. The franchise needed a social advertising solution that efficiently reached an English and Spanish-speaking audience to increase brand awareness and drive leads in the form of new clients. 5 locations participated in an entirely free 90-day Franchise Marketing Pilot Program, where SocialMadeSimple created bilingual social advertising campaigns designed to drive tangible results in a way that is effective, sustainable, & affordable!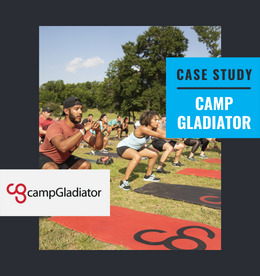 For 90 days, Camp Gladiator participated in a fitness franchise marketing pilot program where SocialMadeSimple executed a full social media marketing strategy designed to meet each of their needs seamlessly. Check out the results!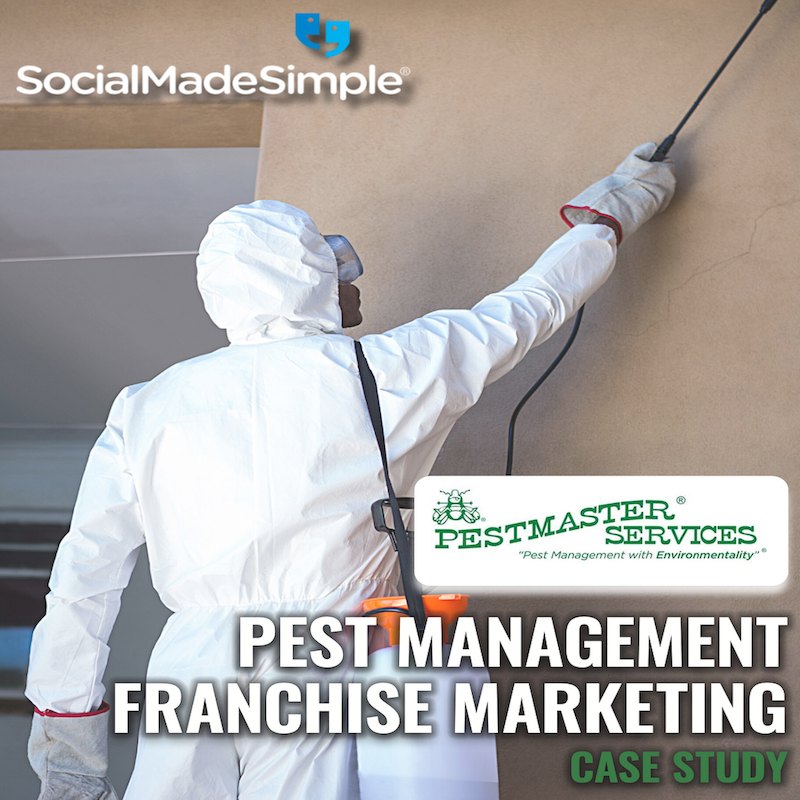 SocialMadeSimple became the social media team for five Pestmaster Services locations with the goal of providing measurable results in the form of new clients, an increase in brand awareness, & a stronger social media presence. Check out the case study to learn how SocialMadeSimple's free 90-day Franchise Marketing Pilot Program drove real results for Pestmaster Services Franchise!