FRANCHISE SOCIAL MEDIA MARKETING.
We craft custom social marketing programs that...
Location-Based Social Media Marketing
We create a unified and cohesive social media strategy designed to generate results for your brand on a hyper-local level. Leverage the power of your entire network through a custom social marketing strategy.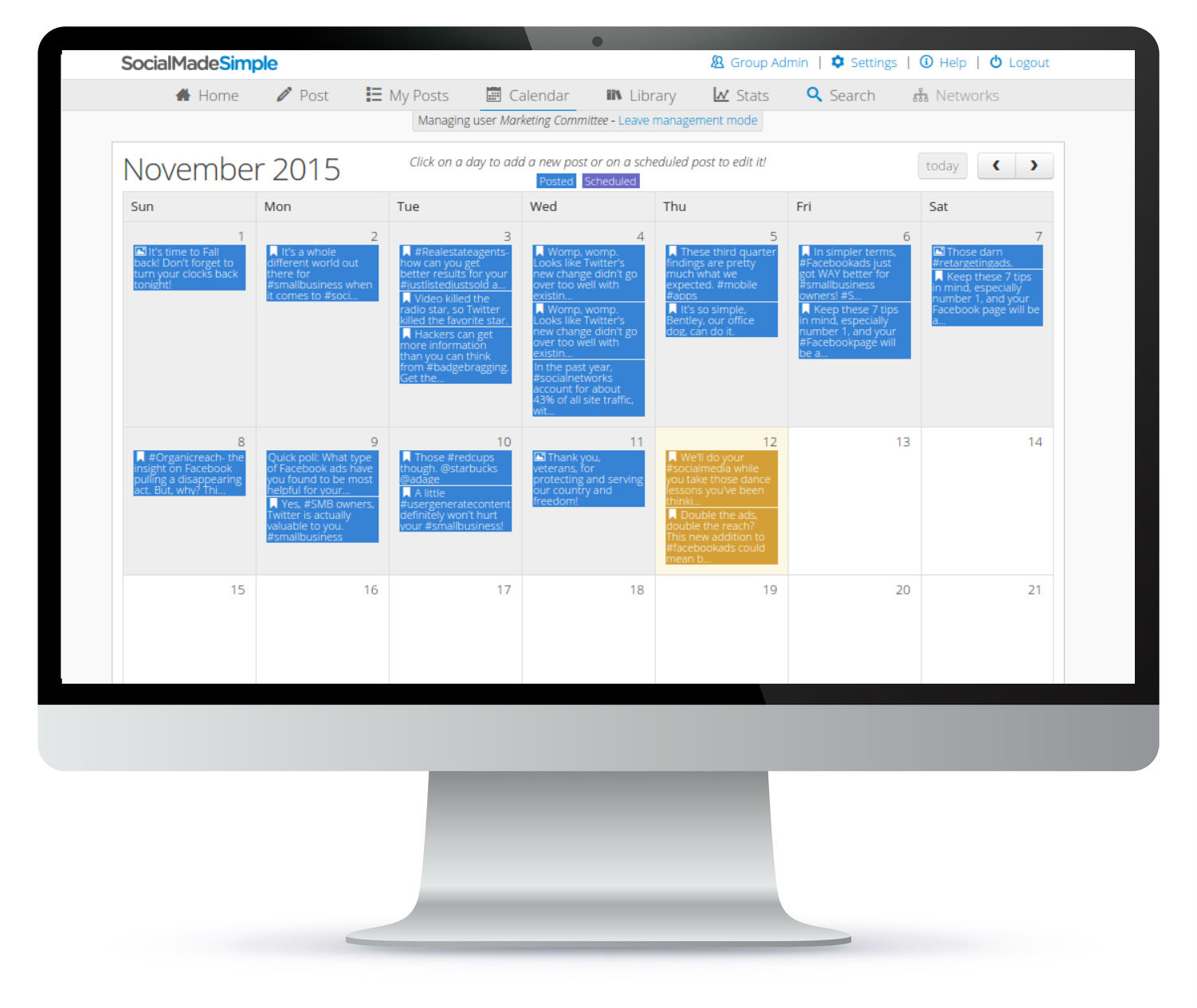 Custom Content
Our expert Content Specialists become an extension of your brand and create engaging, customized content that's delivered across your entire network weekly.
Sponsored Posts
Don't let that engaging content go to waste – let our dashboard power your posts automatically. Using an our own algorithm to promote your content to your preferred audience, our dashboard gives your message the kick it needs and deserves.
Facebook & Instagram Ads
If it's results you're looking for, then look no further. Whether it's through lead-generation or e-commerce conversions, our Facebook & Instagram ads are second-to-none.

Want to learn how SocialMadeSimple can help market your locations?
Franchise Brand Marketing
Our brand marketing strategies are driven by paid advertising across a variety of networks. Starting with a consultation and, what we call the Discovery Phase, our team completes research and receives data back from active campaigns. From here, we begin optimizing and generating real results for your brand.
Brand Awareness
With brand awareness, your campaigns will be designed for maximum exposure and front-of-mind marketing.
E-Commerce
By integrating with your online store, our e-commerce campaigns can generate real, measurable sales right from your site.
Website Traffic
Whether it's for improved SEO or actual conversions, our web traffic campaigns are data-driven and result oriented.
Lead Generation
Need Leads? We've got 'em. Our lead-gen campaigns are our most popular, and our most effective.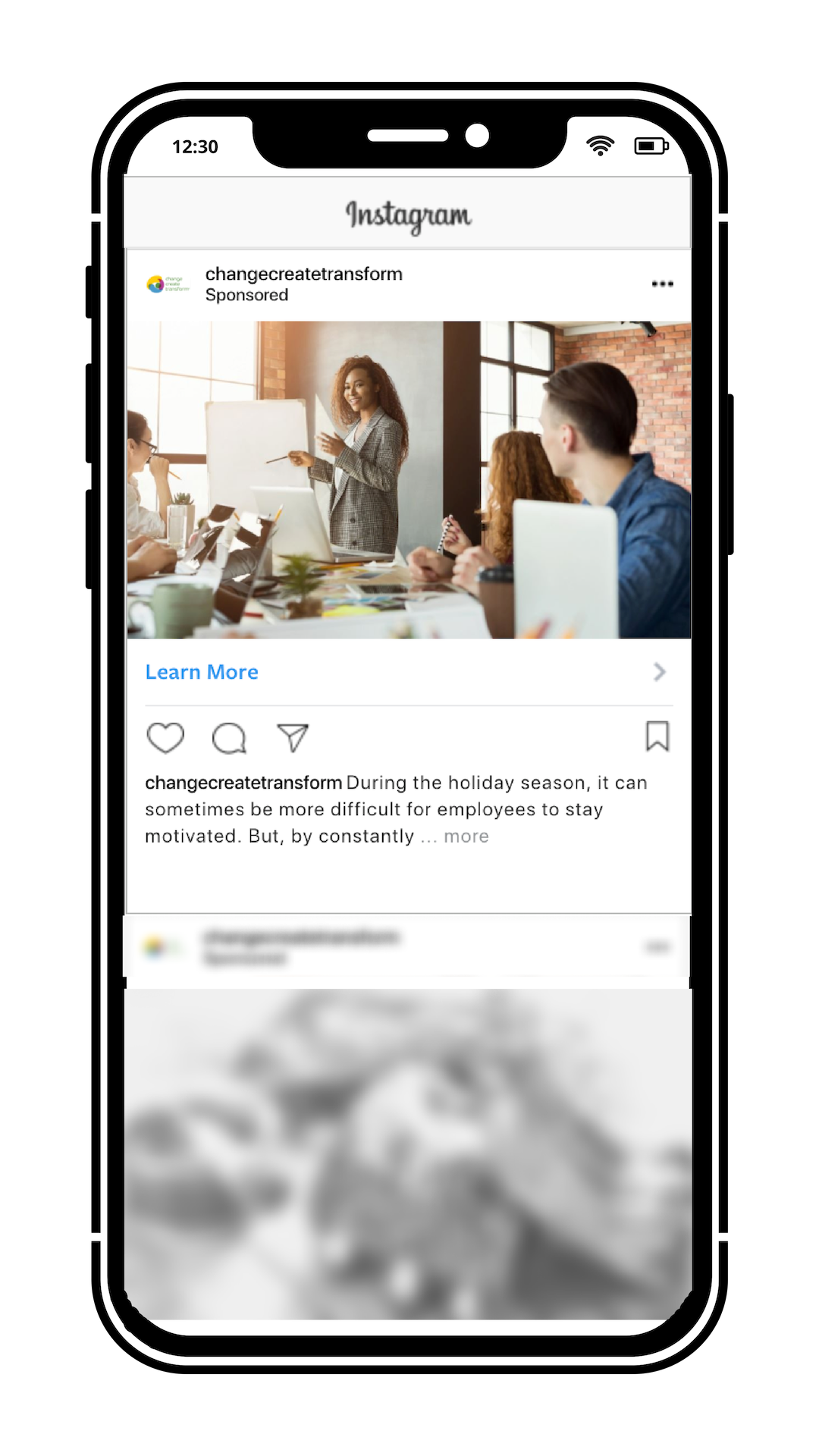 Still not convinced? Speak with our team about our brand marketing: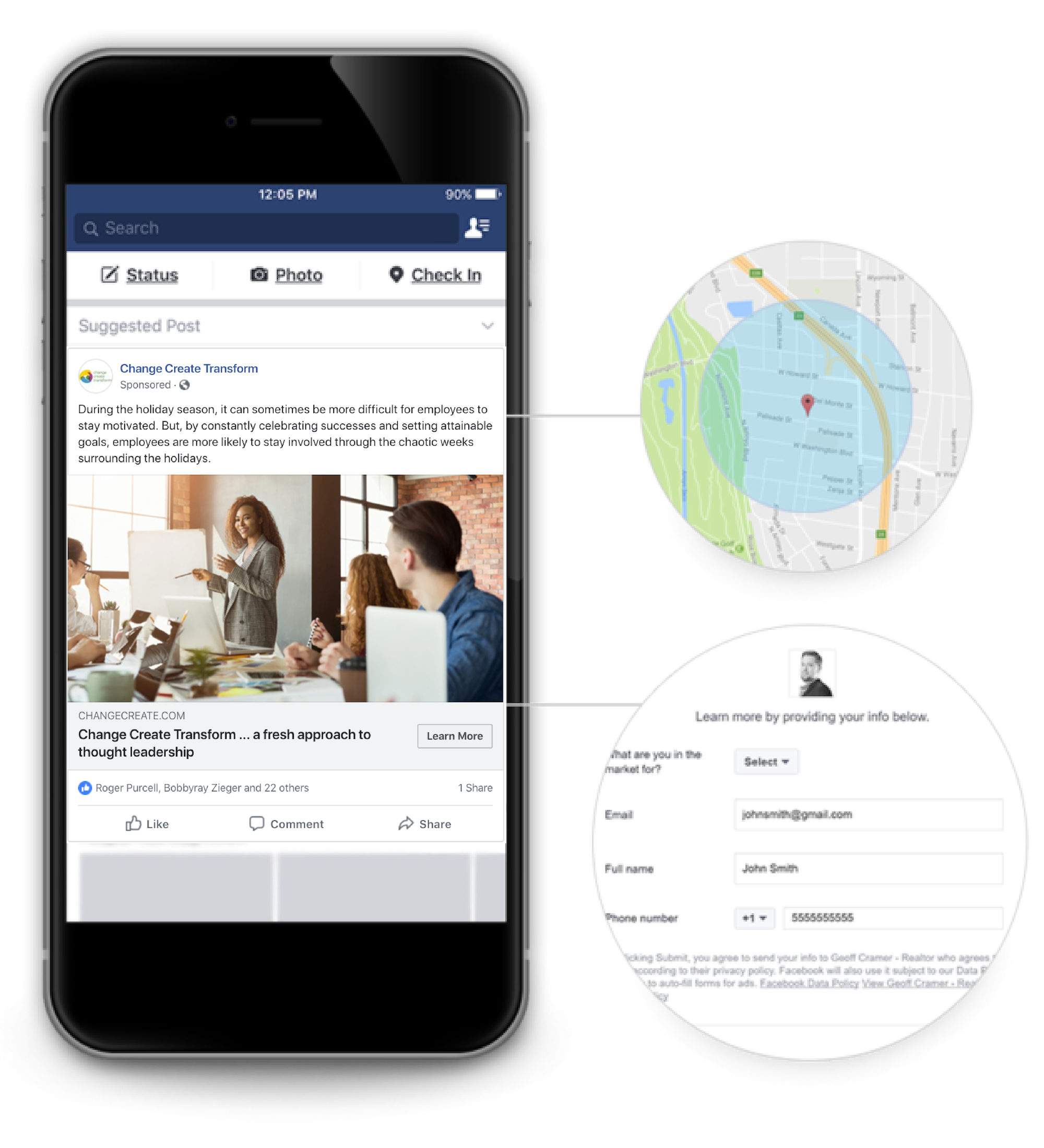 Using powerful lead generation strategies, our experienced team of franchise marketers delivers quality leads in real-time. With robust advertising tools at our disposal, recruitment of new franchisees through social will become your go-to strategy.
Geographically Focused
It's simple – you tell us where you want your next franchise locations and we target our ads there. Using advanced analytics, our team is able to determine the viability of success in markets across the country.
Quality Leads
Lead generation is hit or miss. Usually, you're either getting a lot of low-quality leads, or not enough high-quality leads. Our team works alongside yours to constantly adjust and optimize our lead-generation funnel.
Custom Integrations
We've worked with all kinds of platforms and CRM's while delivering leads. Whether you use our dashboard or want our campaigns integrated directly with your tools, we can get it done.
LOCATION BASED.
RESULT DRIVEN.
Want to receive a free social marketing assessment?