What is Facebook Engagement & Why Does It Matter?
Facebook engagement is an umbrella term that describes any action someone takes on your Facebook page or post. 
So, What Are Some Examples Of Engagement? 
There's a whole slew of actions that individuals can take on someone's Facebook page or post; so let's dive into a few of the most popular types. 
Facebook Page:
Follow

Share

Post

Block Page

Click (Link, phone number, CTA button, etc.)
Facebook Post:
React (Like, Love, etc.)

Share

Save

Click (Link, phone number, etc.)

Expand/Read more
Why Does Engagement Matter?
Establish Credibility
Let's face it, a Facebook page with a lot of followers looks good! If you have an engaged audience who is commenting, posting, sharing and writing reviews, it shows that they care about your business or service. For a prospect, this could make or break a sale.
Think about Amazon for a minute; do you look at product reviews before making a purchase? I know I do. I'm much more likely to purchase the coffee mug with 200 five star reviews, as opposed to the cup with only 2 reviews.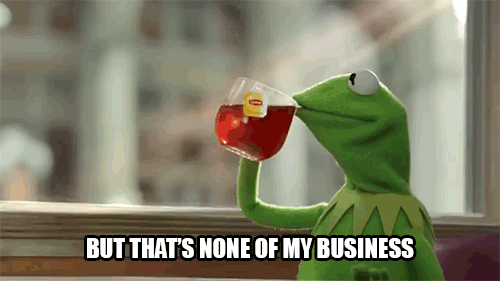 Extend Organic Reach
For those of you who don't know, Facebook's algorithms are ever-changing. When you post a piece of content on Facebook, it may not appear in all of your followers' newsfeeds. 
"Facebook was built to bring people closer together and build relationships… Pages making posts that people generally don't react to or comment on could see the biggest decreases in distribution" (facebook Newsroom).
If your content isn't soliciting engagement, it's going to be increasingly difficult to reach your audiences organically. 
Receive Feedback 
Anyone who is playing the long game knows how important feedback is. If you're not adapting you're dying. Engagement is just what it sounds like – your audience engaging with your business. If your engagement rates are low, there is most likely an issue. Whether it's the content you are posting, your responses or lack thereof, or you're simply not posting at all. Whatever the case, your audience's engagement can help you determine any issues with your content strategy. But, what if you're receiving the wrong kind of feedback? 
"People are telling me that my product is poorly made and that my salespeople are rude!" 
This is actually a good thing! Now, you know something needs to change. Rather than blindly going out of business, you can identify the issues and fix them. Feedback should be your lifeline.
Now What?
Now that you have a better understanding of Facebook engagement and how important it is for your business, do something about it! Don't have the time or resources to create your own content? Fear not; we can help. We are a social media marketing agency with a robust team of in-house Content Specialists. If you're interested in learning how our agency can help grow your business or brand by creating engaging, customized content, please fill out the form below, or give us a call at 617-860-2270 – we look forward to hearing from you!
Your Free Social Media Marketing Assessment