The SocialMadeSimple Show – David Black: Episode 1
David Black is the chief executive officer and co-founder of SocialMadeSimple. Ryan Chiasson, a business development associate at SocialMadeSimple, hosts a Zoom interview to discuss the history, culture, initiatives, and future of SocialMadeSimple.
​
Ryan: Alright, welcome one and all to the very first Social Made Simple show. This is our first edition, my name is Ryan Chiasson, I'm your MC, the man with a plan, and our first guest on the first show is none other than the CEO of Social Made Simple, David Black. David, thank you for joining us today.
David: Thank you for having me, Ryan, in your home and in my own home. Welcome. 
Transition: The Social Made Simple Show
Ryan: So, I think a great place to start would be just to give a brief overview of SocialMadeSimple and your background and how everything got started.
David: Sure, so I came from a mathematics degree at the University of Vermont which I put to some use in my first job as a mortgage loan processor, at which I made $11,000/ year, to begin with, and I thought that was more money than God at that point in my life. I was pretty happy. I pretty quickly evolved into an underwriter at a little bit of a bigger company within 6 months and I was making loan decisions. Within 18 months of that, I began to think about going out on my own. I had probably been one of the few humans who had ever read the Fannie May manual, so I kind of knew the ins and outs more than most people did, certainly more than most of the loan officers I was working with at that point and decided in April of 1987 to go give it a shot. And 27 years later, I had had a pretty successful career and a pretty enjoyable time with a lot of great people.
And then, about 10 years ago I was becoming, I'll admit it, a pretty great tennis player. That's not true, but I was pretty involved in tennis, and I had a good friend who I was recruiting to be a loan officer at the mortgage company and just asked, as I ask many people, do you have ideas to be willing to try something new, and we both had the problem of needing to do social marketing for his real estate agents and my loan officers and you know there was really no good tool to do so.
So we decided to build a platform, a do-it-yourself platform, that would take care of that for our respective groups and proceeded to do so. About three years in, we weren't getting a lot of traction in terms of viral acceptance of the product, so we'd gotten accepted into a program called MassChallenge in Massachusetts, it's a business accelerator, and we spent the summer there among, I don't know, thousands of companies applied and I think one hundred twenty-six got accepted into the accelerator and we spent the summer meeting all the other finalists, working there, having a great workspace down in the new Seaport District. Which, literally, it was- the second- two buildings being constructed and I was down there yesterday, and there are literally dozens of buildings and stores. It's like a different city; a whole new city erupted literally in eight years.
So, at that accelerator at MassChallenge for that summer, we met a lot of people, and we decided, with a lot of good advice, to add services to the platform, and that's kind of been the magic sauce that's made SocialMadeSimple go. We have this sort of a saas platform with a huge amount of the human input that makes us very, very effective at what we do. We can provide advertising services across social networks at prices that we think nobody can really beat.

Transition: Finding a problem & creating the solution  
David: Yeah, I think what we did was take the power that was available on social networks, and I used to say that it's not as politically expedient, or whatever the word is, right now about Facebook; Facebook had created for the first time in history the holy grail in advertising, knowing who you are and what you're all about and being able to serve you ads was this magical confluence of things that made Facebook a really effective marketing platform. So what we thought we could do was take the tools of Facebook, become experts at it, and use our own platform which connected right into Facebook's platform to really be able to offer services that only bigger companies would previously have had access to, and offer that to small companies, and also do it at scale.
So, over the years, we eventually evolved into a company where we're best suited for multi-location businesses and franchises because we can take the content that we produce in house, the custom content, and categorize it, tag it, put it in our library and use it many times over different businesses and different verticals potentially, but especially for a business that's the same brand. So if a company has hundreds or thousands of locations, we can very effectively use that content and take the data that we learned from having a massive amount of data for a particular space and continually optimizing the results that we get.

Transition: The growth of SocialMadeSimple
David: Yes, so we've had some fantastic partnerships over the years, many of which were public companies. So we've really gained a depth of experience in partnerships with connecting the technologies, and all the special things we do behind the scenes, to really put us in a position to be able to scale for some big businesses.
So, for example, some of the things we've done have been constant contact. I wanted to get into experimenting with offering the social product instead of just the regular email product. On a white-label basis, we acted as constant contact and provided a social marketing advertising solution as constant contact. So we've been the social marketing engine inside for a number of large companies like that including the owner of constant contact. Dex media was one of our first large partners who was in old yellow pages, which nobody now might even know what that is in this day in age.
So we had thousands of all kinds of businesses plumbers, electricians, anything you can imagine that were yellow page advertisers we've been doing social marketing for as Dex media, so we've been the engine inside for many big companies over the years.
Ryan: So, I know that we had just touched upon the growth of SocialMadeSimple over the past ten years do you feel like there's anything that's really been constant throughout those ten years, or always rang true with SocialMadeSimple?
David: I think the things that have rung true over the years are our focus on providing a great service at a good price, and really producing value. Having been a small business owner my whole life, whenever we were in the market for any services, including marketing services, you wouldn't want to pay for something that wasn't going to do the job. So when you were interviewing companies, and something came along and spoke to you, and you said "Yup, that's what I need," that's the question I ask myself, and I ask everybody on a pretty regular basis is: What is the thing that when they hear it, they're gonna know that "Yes, this is what we need"?
So, our commitment is to deliver what we think is "big company value" to the masses at scale. So one of our current partners is in the medical space and has tens of thousands of medical practices as customers, and they've outsourced a lot of their social advertising to us. So those aren't all the same business under the same brand, but it's similar content across a bunch of different medical specialties. We can take that content and mix and match it and post it in a bunch of different places and boost and advertise it when appropriate as well.  
Just to go back as well, the other constant I think for me, you know, I don't know how many more businesses I have in my future, and my goal is to make this a great business and I think what I've focused on over the years is to try to develop a business where everybody has a say in that we're very open and that we try to build a culture where everybody is engaged in the day to day business and understand what's going on in the day to day business and hopefully that translates to our feeling or our customers feeling that we're engaged with them as well we are here to be part of their team. 

Transition: Adapting to the world of COVID-19
David: I won't say there was, from my perspective anyway, a lot of brilliance that went into the decision, but talking to other people in the company, we were all pretty quickly in agreement that I think was March tenth, a Tuesday, was our last day in office I can't swear that was the day, but we made the decision in ten minutes. We just had a quick chat and pretty quickly brought it up to the group, everybody went home, took their monitors and computers and whatever else they needed, and I honestly think we didn't miss a beat. And I don't think we've missed a beat along the way.
The only thing now is, you know, as we build whatever is going to be our current work situation, we started to add a few people. So the new challenge for me and for all of us I think is how do we add people, onboard new employees, in a sort of remote place where we are not physically interacting with them and where do you know so far so good I think. We've got another one starting, another person starting in a couple of days, and we'll see how that goes.
Yeah, so I don't know when, in terms of initiatives, but I think we pretty quickly decided we wanted to offer some services for free to businesses that needed it, and we honed in pretty quickly thereafter on the restaurant world. Maybe that was a little bit of my own influence because I love to go out to eat and enjoy the restaurants in my neighborhood. We wanted to figure out a way to do whatever we could do to help them, so we're essentially offering free services, including ad budgets and obviously with some limits, for 2-3 months to restaurants. And I think they're important to our communities and the one thing having worked and been alive for nearly 60 years on this planet, you know, you feel like the world moves awfully fast and that what we do moves awfully fast. There's something to be said for having great communities and for slowing down a little bit, and for having young people like yourself see that not everything has to be full speed ahead all the time. 
There's importance to looking outdoors and seeing dozens of people walking with their kids and their dogs and each other. It's still a strange vibe out there, and I think it'll take a long time to change our DNA, but I think there's definitely a better way to do the world and do living, and maybe this will be sort of an initiative along that path. 
With all the Black Lives Matter stuff, I've said for years that we have no chance of being on this planet, any of us. If you think about the odds of you being here, it's zero. There's no way to create you. So we're all here, why don't we all get the same chance to have a great 100 years or portion of 100 years on the planet.
So I think there's a lot of things happening and hopefully, younger generations will say there's a better way to do things; we don't have to go as fast and furiously on the treadmill, and maybe good things will happen.
I think that what encourages me about the business we're in is that everybody needs advertising in some way, shape, or form in order to have their business be known. As things have started to turn the corner, we have started to add accounts, we lost some accounts, and a bunch of accounts have paused over the past few months. It's started to turn around, we've started to have some net gains, and I'm encouraged that we're in a business where we can provide very affordable and effective services to businesses that need it.
Ryan: Absolutely – to kind of segway away from the COVID-19 pandemic back to SocialMadeSimple as a whole, what do you feel like has been the biggest turning points for the company, good or bad?
David: I think part of our story is we did a management change about two years ago, we subsequently purchased the membership interest in the LLC from my co-founder; and at that point, I think we just really decided we were going to hone in and focus on what our business is and make sure that we take advantage of the things that we're really good at. So we really decided that we can do social marketing for the masses and for lots and lots of small businesses, but the thing that really suits our eye, like winding up on the tee box at a golf course, sometimes it suits your eye, and sometimes it doesn't. I think what really suits our eye is the multi-location and franchise businesses where we can do things at scale that other people cannot do, and do them effectively.
Transition: The future growth
David: I think before the pandemic started, we had really decided to double down on our sales and marketing. One of the things that we lacked, we've had plenty of opportunities over the years and got plenty of business obviously, but our sales and marketing effort just was never really up to snuff for a company that's a marketer. And so we invested heavily in that, in the sales and the tools and resources that go along with that, and it's starting to pay off.
I talk to you guys every day, and I think a lot of the things that we're learning during COVID aren't things we should learn, or we need to learn them differently going you know once things normalize a little bit, but we've got a lot of people to talk to and having lots of interesting conversations, and stuff is starting to close in terms of new business for us; we're getting to the closing table which is exciting, and you know it's been three or four months since that's been the case.
So, I think for me I'm really excited about that, and I think one of the things over the many years we've been in business is that we want to turn into a sales organization. How do you do that? Sales and marketing are all part of the same bucket, so I think we've kind of figured it out. And you have been a big part of it, and Dan is in that group as well, and we have a young marketing manager and an intern and our operations guy has been the man, kind of pushing the envelope to make it all go. So we got a good group of people, and we're getting there.
Ryan: Couldn't have said it better myself. Well, thank you again for joining us today David, can't thank you enough. As always, if you folks are interested, you can always go to SocialMadeSimple.com to schedule a call with our team if you're interested in our services as it pertains to social media marketing and advertising. As always, David, it's been a pleasure, and I will see you folks next time.
David: Thanks Ryan, and I'm gonna head home now.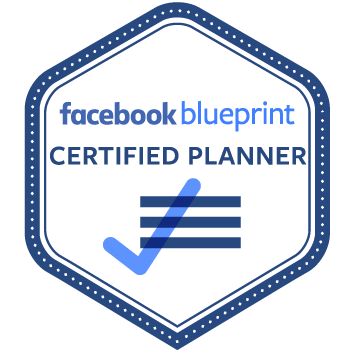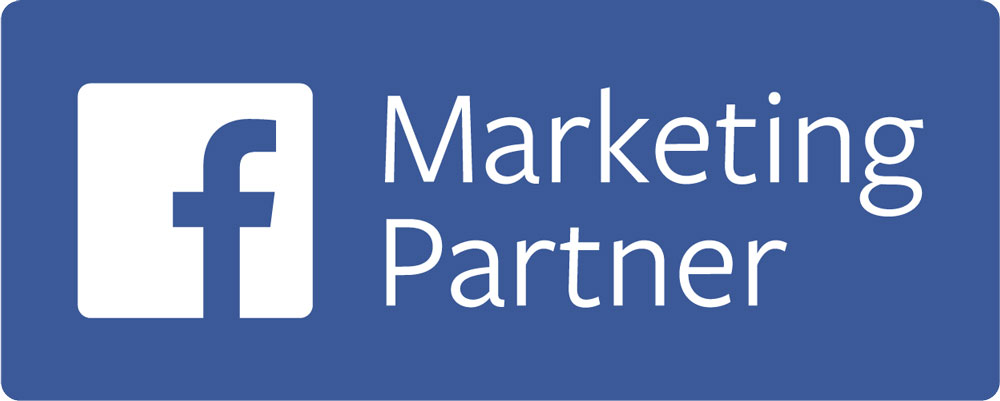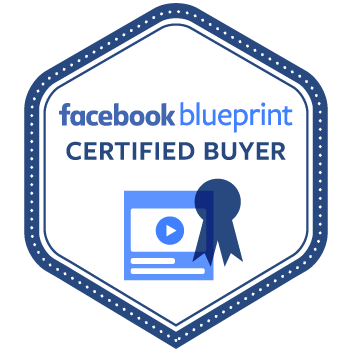 © Copyright 2020 SocialMadeSimple, LLC.
© Copyright 2020 SocialMadeSimple, LLC.