Customer: Local Real Estate Agent
Industry: Real Estate
The challenge: Driving people to two separate websites
The solution: Switch from Facebook Ads for Likes to Ads for Website Clicks
The results: Showing ads to over 4,000 people at less than $1 per click
We have been working with a local real estate agent for two months who has our Grow Package. The agent's goal has always been to focus on pushing out hyper-local content that will make them be known as an area expert and source for community info. After a month or so of targeting a local demographic for Likes to their page, they decided that their ultimate goal was to drive people to their website because they felt they had a strong enough presence built on social media.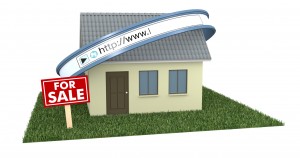 From all of the information we gathered from how our client's shift in goals, we decided to re-strategize by creating Facebook ads for website clicks instead of for Likes.
This client caters to two main types of buyers, and has a website for each, so we created two kinds of ads – one for each website. We targeted these ads to people living in the specific towns around Boston that the agent services, as well as a very specific age demographic information and fans of unique organizations relating to such age demographics. After a month, the ads have been extremely successful – 52 website clicks at an average of $0.91 cents per click, with a total reach of over 4,500.
Since both of our client's target audiences are so specific, the number of clicks to their two websites are optimal and they are getting exposure they simply weren't getting before when we were targeting for Likes. They are now establishing a presence in the community by promoting their expertise in a unique niche.
Want to see how we use social media for real estate websites? Request a FREE consultation with one of our experts and they'll tell you what you should be doing on social media.