LinkedIn Is More Than Just A B2B Platform. Learn To Use LinkedIn For B2C
Overview:
     With nearly 700 million active users in 2020, LinkedIn has quickly developed from a networking site for professionals to one of the top social media platforms. Though traditionally understood to be a B2B platform, LinkedIn provides an intriguing opportunity for brands looking for B2C connections as well. While Google and Facebook ads have historically been the go-to advertising platforms for B2C brands, LinkedIn is swarming with professional content which means that effective non-work-related B2C advertising can stand out in a dramatic fashion. LinkedIn also provides a unique gateway for businesses to reach a professional demographic that may enjoy higher-end B2C products and services.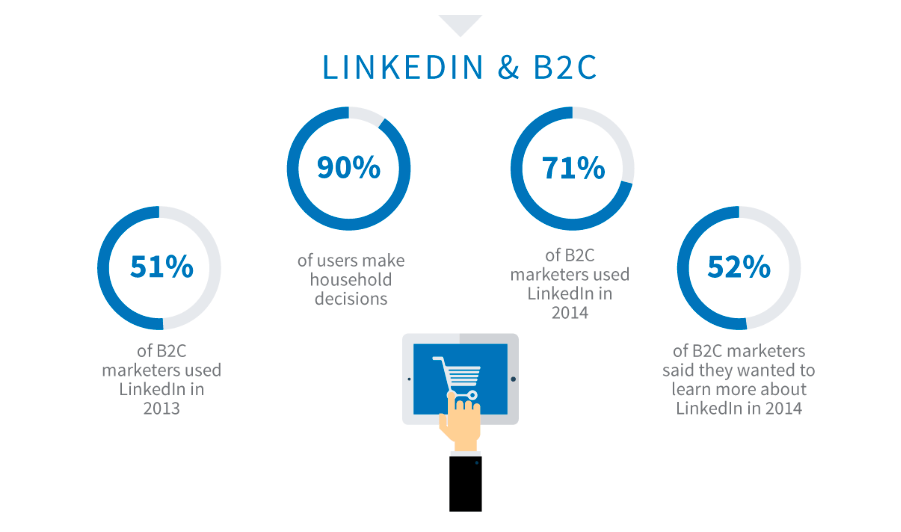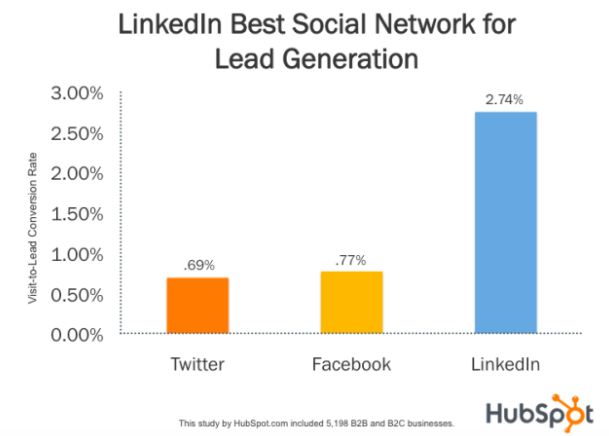 "In a study of over 5,000 businesses, HubSpot found that traffic from LinkedIn generated the highest visitor-to-lead conversion rate at 2.74%, almost three times or 277% higher than both Twitter (.69%) and Facebook (.77%)."  (HubSpot).
Organic Advertising On LinkedIn:
     It's essential to realize that although LinkedIn is a highly professional platform compared to other potential B2C outlets like Facebook and Instagram, each user still has their individual interests and desires. Businesses can still post relevant updates to their company and industry, however publishing relevant content about products or services they offer is extremely effective at capturing the attention of users who spend most of their time on LinkedIn just scrolling through their feed and consuming the same monotonous and professional postings each day from the companies they follow. 
     An abundance of B2C brands on LinkedIn have already realized the promise of this platform for their organic marketing campaigns, and as a result, the B2C marketing train for many companies on LinkedIn has already left the station in the dust. 
Targeting Strategies for LinkedIn Ads:
     When it comes to paid ads, LinkedIn offers a simple and unique way to select target audiences for B2C advertising. While LinkedIn's targeting features have some overlap with other platforms such as Google and Facebook, they also have unique and adapted targeting features as well. Some of the most useful of these are listed below. 
Targeting by Seniority: 
By prioritizing users with a higher level of seniority, brands can reach audiences with more disposable income.
Targeting by user interest: 
Like other platforms, LinkedIn is able to track user behaviors, groups, and traits. This can be essential for businesses within certain industries looking to advertise themselves on LinkedIn. 
Lookalike Audiences:
As LinkedIn's ad platform has developed, it's begun to include prominent features from other ad platforms such as the lookalike audience feature. This feature allows advertisers to upload a list of their best customers which LinkedIn analyzes and generates a similar, yet exclusive audience of active users to target.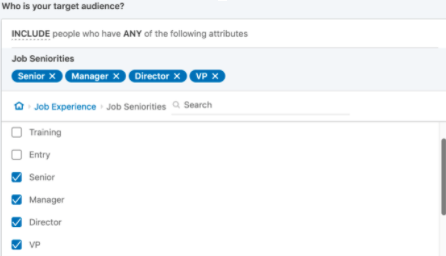 Source: SocialMediaExaminer.com
Final Words:
    Although Linkedin is a well-established platform for connected business professionals, it is still in the early stages for B2C brands attempting to connect with and advertise to their unique audiences. That being said, the B2C brands who are able to effectively build an organic audience as well as target the right users through paid advertising while this trend is still relatively fresh are the ones who will have a leg up on their competition once the rest of their industry finally realizes the potential for B2C on Linkedin and eventually hops on the wave.
References: 
https://www.webfx.com/blog/social-media/why-linkedin-matters-to-marketing-infographic/#:~:text=B2C%20companies%20can%20also%20use,say%20they%20make%20household%20decisions.&text=On%20top%20of%20that%2C%2071,up%20from%2051%25%20in%202013.
https://blog.hubspot.com/marketing/linkedin-stats 
https://www.socialmediaexaminer.com/how-to-connect-with-consumers-on-linkedin-5-b2c-examples/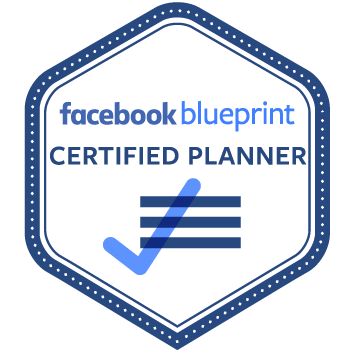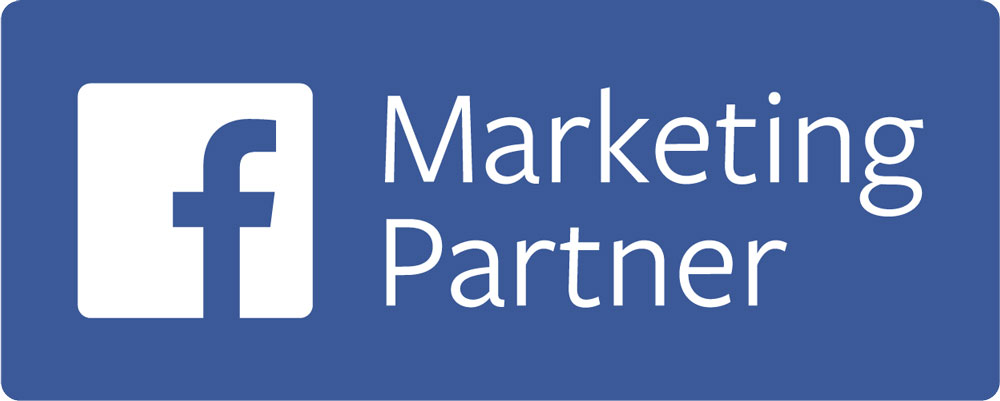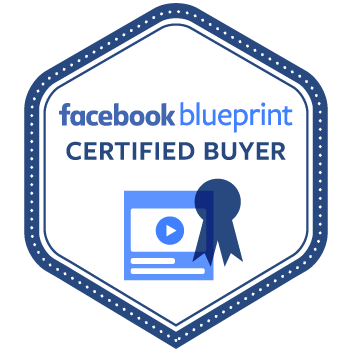 © Copyright 2020 SocialMadeSimple, LLC.
© Copyright 2020 SocialMadeSimple, LLC.