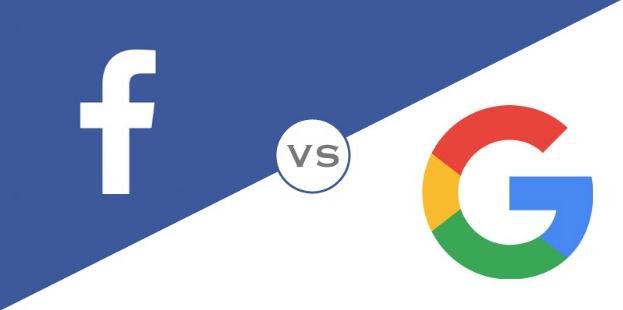 Facebook Ads and Google Ads totally dominate the online advertising marketplace. If you want to reach a tremendously large audience, those are the two places you want to be. And while Facebook and Google might appear somewhat similar on the surface – the world's largest social network and search engine, respectively, powered by multi-billion dollar web-based tech companies from Silicon Valley – they actually offer drastically different ad placement products. In this post we're going to break down the differences between the two and which you and your business should pursue.
Facebook Ads are visual advertisements that you pay Facebook to place on the News Feed of your desired audience. To be served your ad, Facebook users do not have to like or follow your page, but rather meet the predetermined targeting criteria that you create in Facebook's Ad Manager tool. Facebook Ads maintain the look of a classic Facebook post as to not stand out as a paid advertisement
Google Ads is a tremendous tool for exploiting search engine traffic with the intent to convert clicks into paying customers – according to Google, advertisers receive $2 from customers for every $1 spent. The ads are centered on search keywords that are relevant to your business offerings, which are then bid upon based on how much they are willing to pay for an end user to click on the ad. Thus, the famed Cost Per Click (CPC) metric is born.
Choosing between the two services really comes down to what your business does and the type of commercial engagement you are looking to fuel. If you think Google Ads and/or Facebook Ads would benefit your business, fill out the form here or give us a call at 617-860-2270 – we can help!