How Will Social Media Usage Change Post-Pandemic?
With COVID-19 turning our world upside down, it's no surprise that US consumers have been spending more time online than ever before. While social media platforms got to enjoy an unexpected spike in users, eMarketer research cautions that this trend may normalize sooner than we think. 
51% of US adults have been using social media at higher rates, but what's going to happen as they return to everyday routines or settle into new ones? EMarketer predicts that this spike in US social media usage will likely plateau towards the end of 2020 to then see a more impactful drop starting 2021.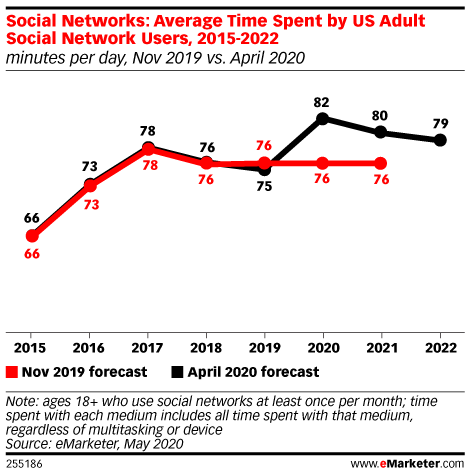 US Internet users ranging from ages 16 to 64 were surveyed in an April 2020 GlobalWebIndex poll where they were asked various questions revolving around activities they plan to continue as the pandemic eases.
Some of those results included:
9% of users expect to continue spending more time on social media

5% of users expect to spend more time on messaging services
Similar findings were reflected on a global scale, with only 17% of respondents worldwide expecting their social media habits to remain the same as in early 2020. Internet users are prioritizing other pastime activities such as spending time as a family, cooking, streaming TV and movies, etc., according to eMarketer research.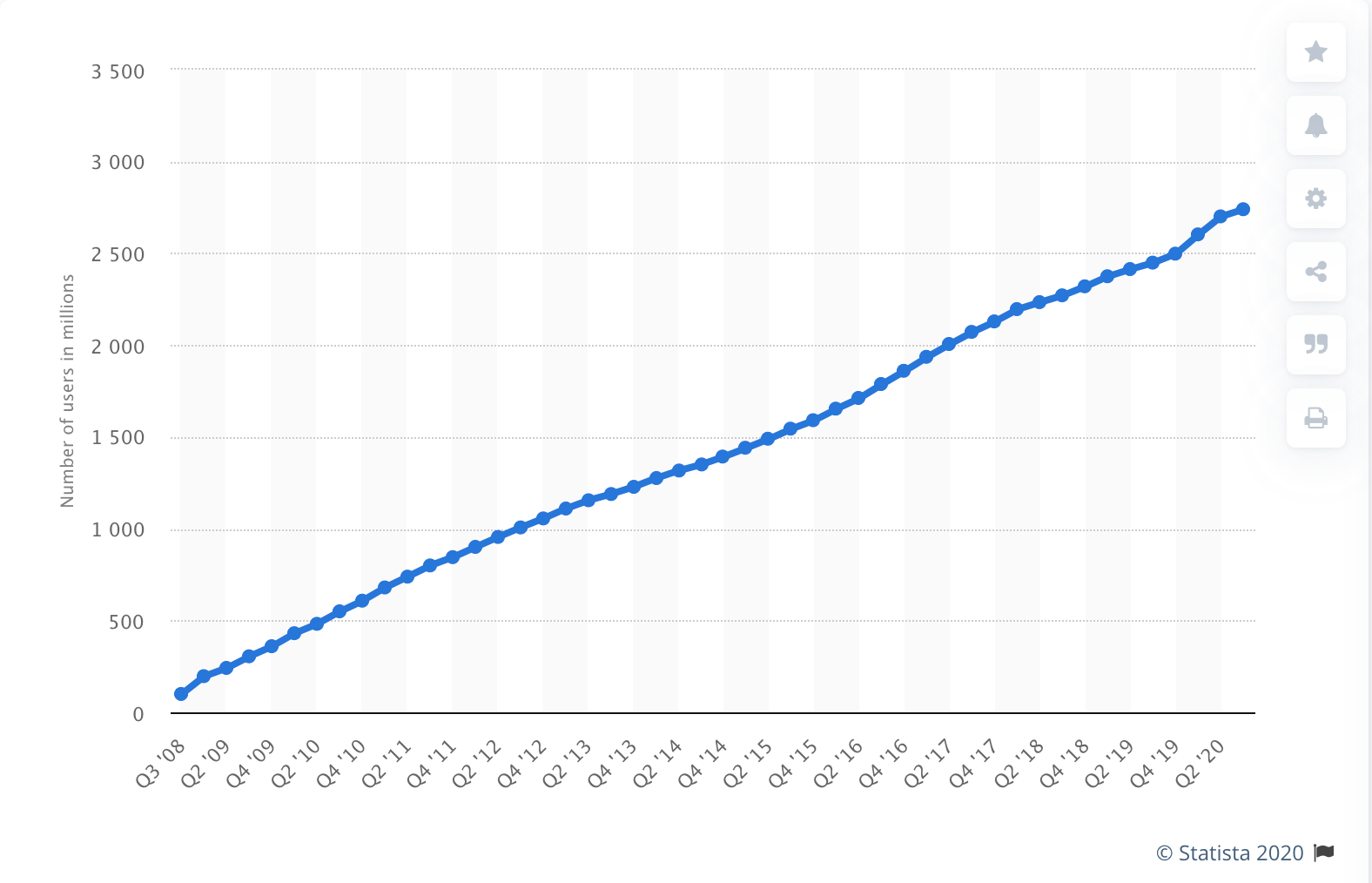 In a similar research study, conducted by Morning Consult, US adults were asked what pastime activities and behaviors they expected to do more often, less often, or continue at the same rate post-pandemic.
Some of the results revolving around social media usage included:
51% expect their social media usage post-pandemic to reflect their pre-pandemic online habits.

21% expect their social media usage post-pandemic to be even less than pre-pandemic.

 

 
When discussing recent social media usage trends, many major platforms such as Twitter, Facebook, and Snapchat have similar predictions of uncertainty.
Of course, a post-pandemic world is unknown so it is important to keep in mind that this information is based on research firms' predictions. Only time will tell what the future of social media usage holds.
Resources:
© Copyright 2020 SocialMadeSimple, LLC.