This summer, SocialMadeSimple took on three college interns to join the team and learn about all things social! Since May, our interns have been learning about social media and advertising from the SMS staff. Read more to learn more about our intern team!
Brooke Ames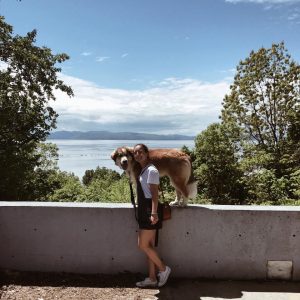 My name is Brooke and I am currently interning for SocialMadeSimple this summer 2017. I am going to be a senior at the University of Vermont and am majoring in Public Communications with a minor in Nutrition & Food Science. I was drawn to the SocialMadeSimple internship because I am very interested in marketing through social media. With social media consumption on the rise, I strongly believe that nowadays it is best to market your company through social media, especially to younger generations. I was interested in this internship experience to learn more about marketing through social media and how beneficial it can be to a company's growth.
A typical day in my life as an intern at SMS includes generating content for our customers, scheduling social media posts, and sending the queues to the customer two weeks (or more) in advance. So far, my favorite part of the internship is generating content. I have found myself more aware of the latest trends by creating content for our customers which makes the internship fun! For example, when curating content for nutrition, I learned this past week that avocados are actually a fruit (who knew!). I have also furthered developed my creative writing skills and have learned to pay close attention to detail. I hope to stay within the marketing and communications industry after completing my undergraduate degree since having such a great internship experience at SMS thus far.
A little more about me: I am an adventure seeking, traveling girl. You can always find me outside doing something active, which is why I love going to school in Vermont. I also love to travel and hope to someday travel to every single state in the United States. Some of my hobbies include skiing, hiking, and practicing yoga. One thing most people don't know about me is that I am a second-degree black belt!
Gabby Gallicchio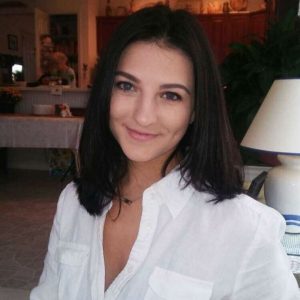 Hi, I'm Gabby and I'm a rising junior at the University of Vermont.
After a recent change in my majors, from neuroscience to English and public communications, I began my search as to where I wanted to take my career. Unsure of where to begin, I started to look for a summer internship when SocialMadeSimple was brought to my attention.
I was immediately drawn to its creativity and advancements within the social media industry.
I worked directly with justlisted.social for SocialMadeSimple this summer. This has been an incredible learning experience, as I've been working on a side of social media not often seen. I have been running testing programs for real estate advertisements, monitoring placed orders, and creating new lookalike audiences. I've also worked on marketing through emails, and JLS's Facebook.
Although I've had some classes that began to prepare me for this, the hands on learning provided me the opportunity to expand further than I imaged!
Besides working at SMS this summer, I've been taking a few online courses and bartending on a boston harbor cruise. I'm originally from the Jersey Shore, so you definitely find me spending my free time lounging at the beach. But mostly, I'm enjoying living and exploring Boston for the first time!
Sally Philbin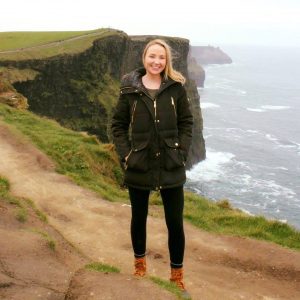 Hello everyone, I'm Sally! I am a rising senior at Boston College and very excited to be interning at SocialMadeSimple this summer! I am originally from Foxboro, MA (and yes, I am a Pats fan of course!), so I didn't end up too far from home for school. I am a communication major and have long been fascinated by messaging, branding, and public image. After two years of managing social media accounts as an on-campus job, I realized that I wanted to learn about social media for businesses of different industries and also paid advertising. At SMS, I have been able to do both!
Working behind the scenes on account management and content has allowed me to learn about all different types of industries and the best social media and advertising practices for each. I've really enjoyed working on the creative side of account setups, posting, and email campaigns as well — I'm no graphic designer, but playing around with graphics and stretching my creative muscle has been super fun!
The team at SMS has been more than helpful, taking the time to answer all of my questions and helping me every step of the way. Not to mention that they are all wonderful, fun, and thoughtful people! Our recent trip to Trapology, an escape room in downtown Boston, was an awesome team building exercise and a great example of how fun-loving the SMS staff is.
Outside of work, I have been loving my first summer living in Boston and experiencing a lot of what the city has to offer. I am a certified beach bum, so I have been taking every weekend getaway that I can and soaking up New England's amazing beaches! It has truly been a wonderful summer at SMS so far and I am extremely grateful to have had this opportunity.