-By Matthew Painten-
We're sure you've heard that everyone's plea for more responses to posts have been answered with Facebook's new reactions. Contrary to just adding an "unlike" button, this new feature allows users to react to a post with the "haha", "wow", "sad", "angry", and "love" emojis. With all of these new options, your friends, family, favorite music artists, business pages, and anyone else that you follow on Facebook will be notified when you share your feelings with them.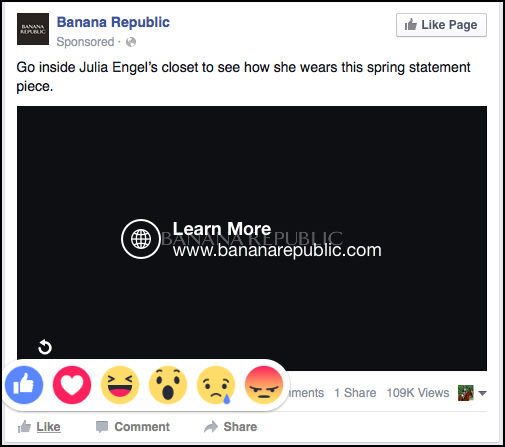 As an experienced social media marketer, I naturally have some thoughts regarding the reactions that Facebook chose to use. For example,
As exciting as it is that friends and fans can now display a variety of emotions to your post, I'm a bit hesitant to be pleased with the "angry" reaction. Do we really want people to have the ability to show anger towards a post? Although it may be negative, it can be beneficial to a business. How, you ask? Although it may be negative It can be a great opportunity for businesses to get feedback from customers. What's more is it gives brands the opportunity to act on that negative feedback to show that they value the opinions of their fans.
I truly believe that the "sad" reaction was a nice way to replace the commonly talked about, but never implemented "dislike" button. Nice work, Facebook! As compared to just disliking something, if someone posts about a personal loss or saddening story, friends and fans can share their compassion and empathy.
That being said, there are a few reactions that I would consider adding to the list. They include:
High-5 – This would represent a job well done!
Thinking face – Sometimes a post can leave viewers confused. This would be a great way to portray their confusion.
Shrug – This would represent expressing an indifference towards someone's post.
So what do you think, did Facebook choose the right reactions? If you could add to them, which emojis would you choose? Let us know!