8+ Tips to Planning a Facebook Ad Campaign for the Holidays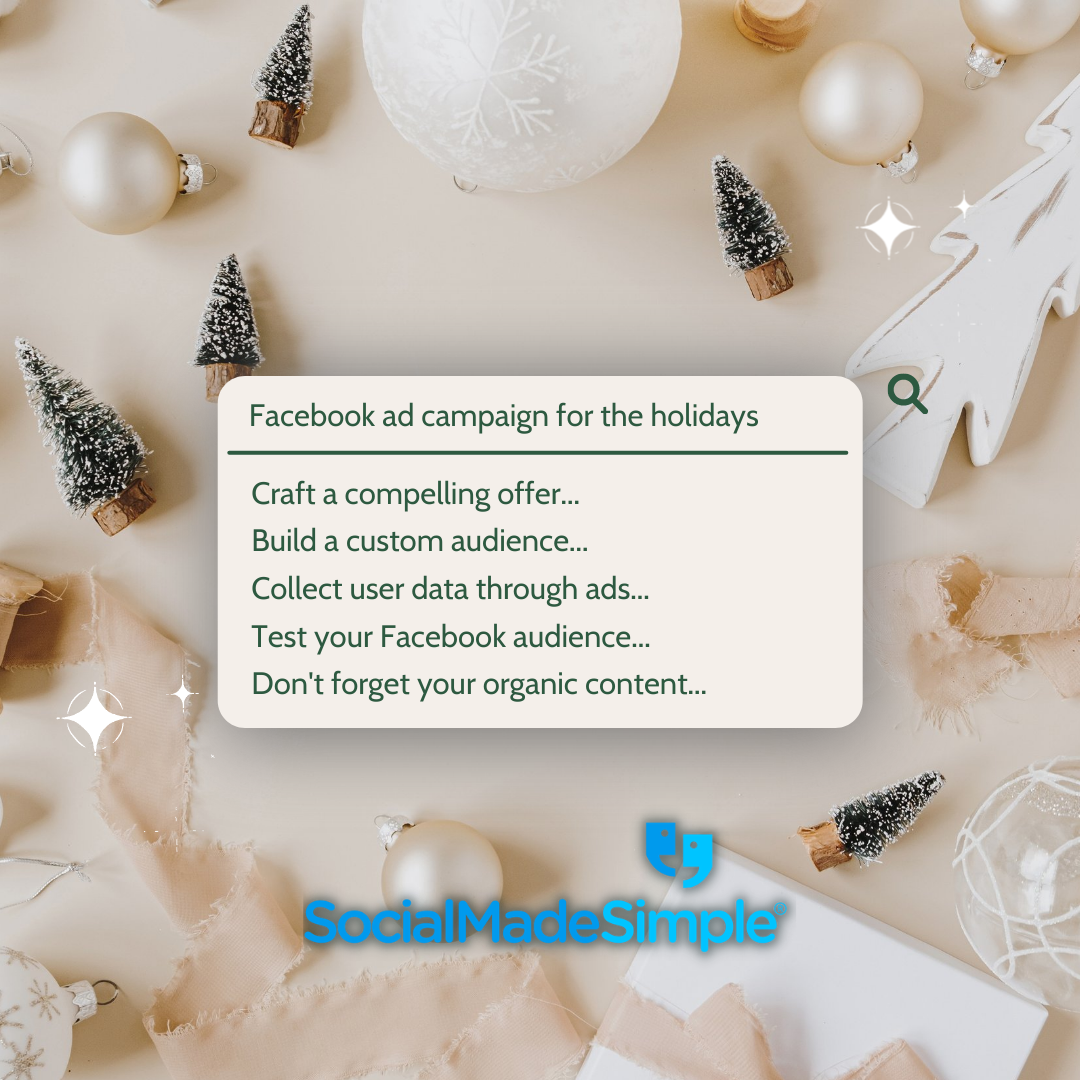 Why Start Planning a Facebook Ad Campaign for the Holidays?
You should know by now that it's never too early to start planning for the holidays. Last year's holiday season was far from traditional, but we're not in the clear quite yet. The 2021 holiday season is still going to require a heavy emphasis on social media marketing. According to Facebook's Holiday Insights, the number of holiday shoppers between ages 41 and 56 that claim mobile is the easiest way to discover products and services has grown by 96% in one year!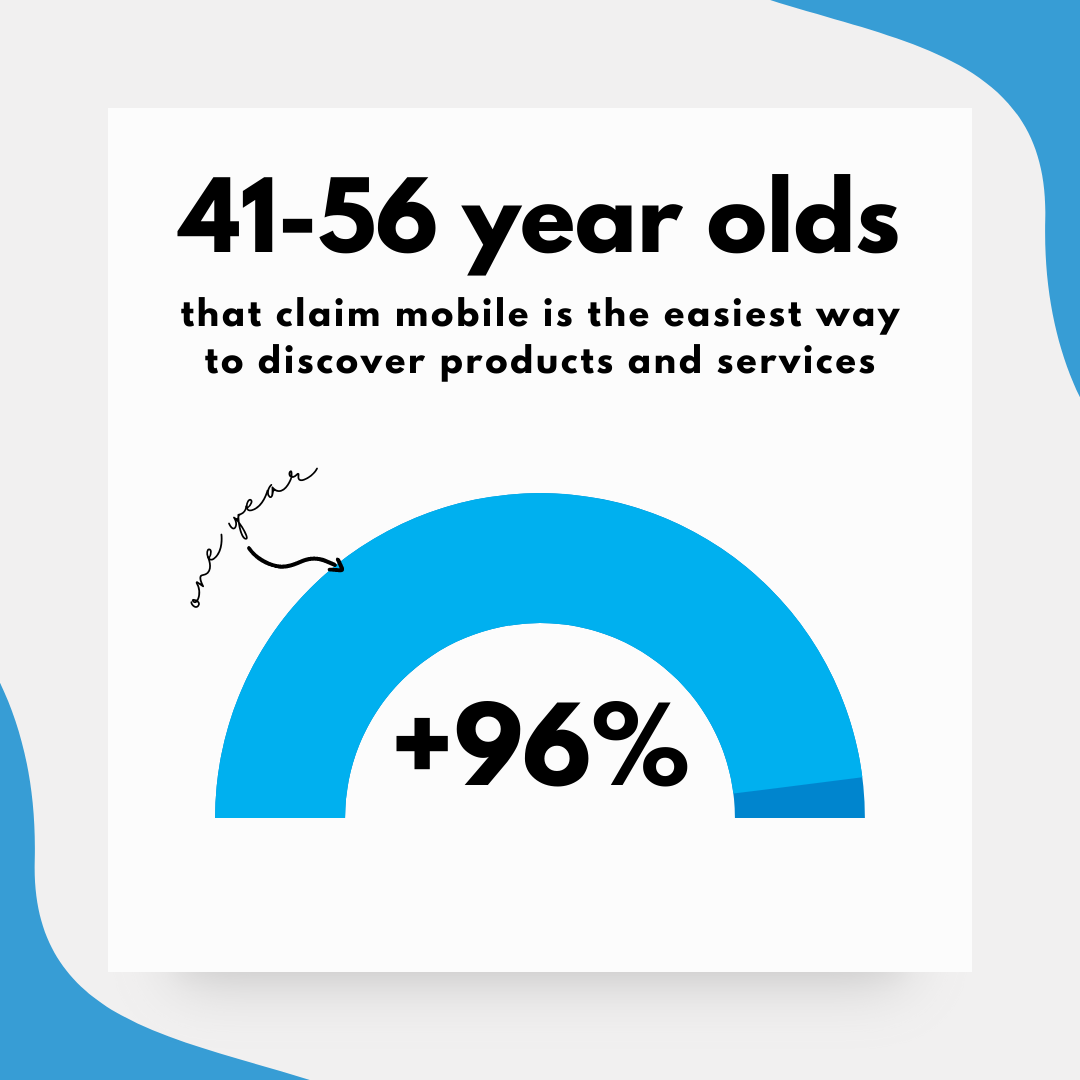 The holiday season is known for being a chaotic time for businesses, which is why the early fall is the perfect time to start planning a Facebook ad campaign for the holidays, build brand awareness, and create demand. Get your brand in front of as many prospects as possible, reach new customers, and increase chances of keeping your per-click or per-impression costs low.
We've put together 8 tips to consider when planning a Facebook ad campaign for the holidays!
1. Choose a Specific (& Valuable) Goal
Whether it's joining an email subscriber list, signing up for a membership, purchasing a specific item or new product, hone in on what specific action you'd like your potential customers to take. This will determine the best route to take when strategizing your Facebook ad campaigns for the holidays. 
A common objective that performs well, especially in the holiday season, is driving traffic from Facebook to your website. Use your ads to send people to a landing page that offers sales incentives or irresistible deals. When using this objective with your ad campaigns, take into consideration the overall user experience of your website and make sure it is as convenient as possible for users. 
Choose the best objectives for your business goals. Let's say you're hosting an event – maybe it's more valuable for your business if the action you choose for people to take when seeing your ad is to click on the RSVP button. By optimizing for a specific objective, you're more likely to see clear results, and it will be much easier to track and optimize your campaigns.
2. Prepare Your Website for Facebook Ad Traffic
Aside from overall user experience, there are multiple things to consider when running web traffic ad campaigns. 
Here are some landing page red flags:
Long loading times
Too much text
The desired action is unclear
No enticing deals
This happens more often than you may think, and it can be a leading cause of why Facebook ads are unsuccessful and perform poorly. It's more important than you may think to prepare your website for the Facebook ad traffic that is going to come pouring in. Provide the best user experience possible. 
So you've sent a potential customer from Facebook or Instagram to your website. Now, what can you do to make them a customer? Clearly display the action you would like them to take on your website. Whether it's making a purchase, signing up, requesting a quote, or a free trial, make the steps to complete this desired action as frictionless as possible; while also clearly explaining your services and your offer. 
Something else to consider is setting up a Facebook pixel, a piece of code that tracks and collects data on user activity on your website, used for optimizing and personalizing ads. With the introduction of Apple's iOS 14.5, there are some limitations to tracking. It's still highly recommended to install the Facebook SDK (if you have an app) and to ensure that the Facebook pixel is set up with the most valuable conversion events (e.g. add to cart, subscribe, book an appointment, etc.).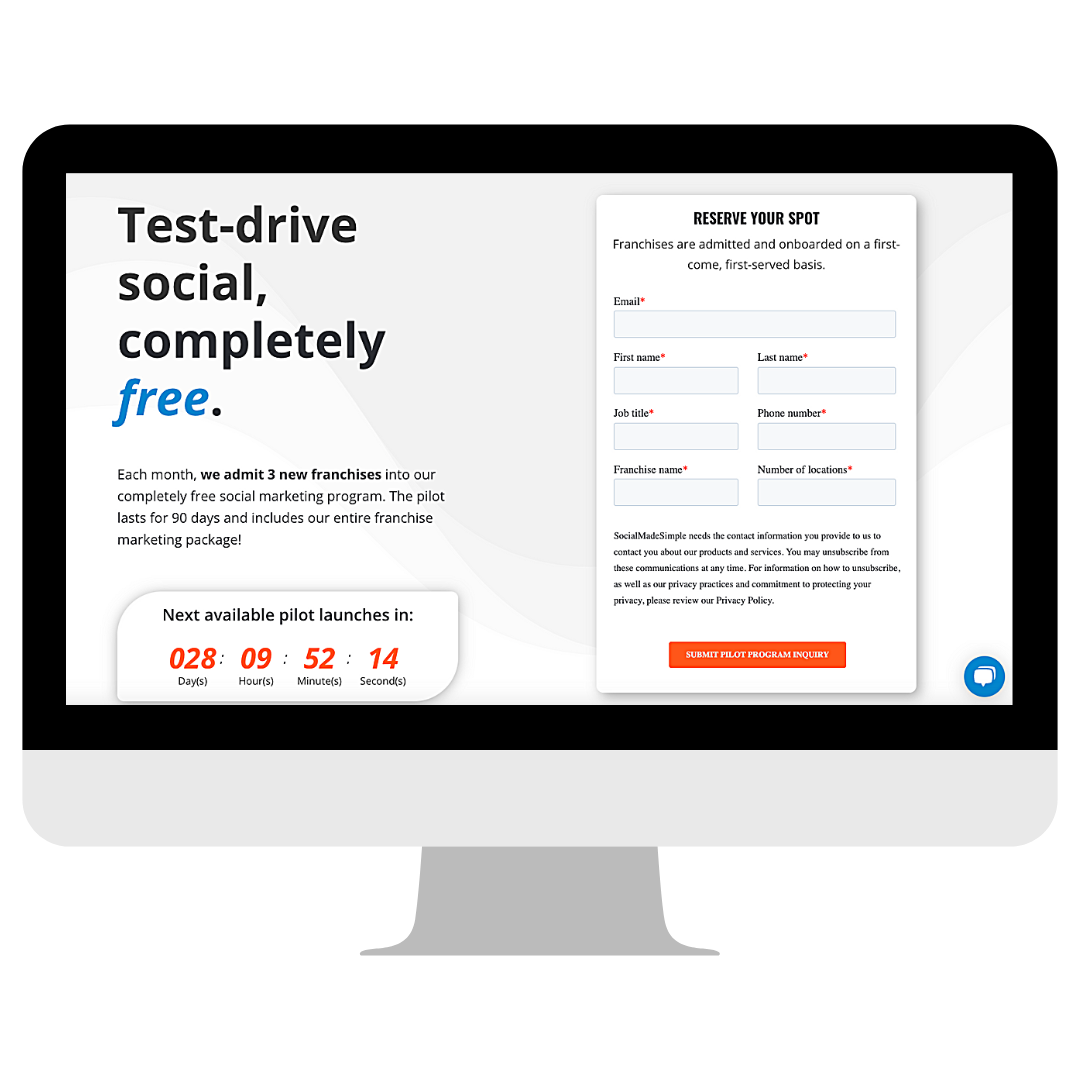 3. Build a Custom Audience on Facebook
Suppose you already have a social media presence and have Facebook or Instagram ads running. In that case, it's a great idea to use that existing audience to create a custom audience based on people who have already engaged with your brand. This audience can consist of people who have liked or commented on your Facebook posts, people who have made a purchase, people who have engaged with your Instagram posts, etc. 
Here are some sources of custom audiences:
Customer information

– Use a customer list with all existing customers (or your most valuable customers). Although this most commonly includes their name, email, and phone number, Facebook allows you to select up to 15 options from matching criteria.

Website visitors

– Use data from your website visitors to reach people who will likely already be interested in your business. For example, you could create a custom audience based on the amount of time spent by people visiting your website.

Engagement audience

– Target users who have enough interest in your business to perform some form of interaction (like, comment, video view, etc.) with either an advertisement or social media posts.

Offline activity – Target users who have interacted with your business offline in ways such as in-store purchases, phone sales, or other offline channels.

Additionally, Facebook can take a custom audience that you have created and find users with similar attributes, providing major targeting opportunities. This final targeting method is known as a Facebook lookalike audience.
4. Collect User Data Through Facebook Ads
If your goal this holiday season is to gain new recurring customers (which I'm sure it is), then a strategic way to do so is through lead generation ad campaigns. If your brand supports it, lead generation ads are one of the best ways to collect user data that can be used in future non-holiday campaigns as well. Lead generation ads are a 3-step process for users to send their information to you and let you know they are interested, without ever leaving Facebook or Instagram.
How a lead generation ad works:
 
The user clicks the call-to-action button claiming an interest in the ad offer.


The platform auto-fills the user's information such as name, phone number, email, etc.

The user submits their information.
The lead information can then be manually accessed in Facebook Ads Manager or, if you're working with a social marketing agency, then they should ideally have marketing technology in place that can notify you and send the lead information to you in real-time. Once you start seeing those new customers pouring in, you can set up a retargeting campaign based on the new users who engage with your ads.
5. Set Up a Retargeting Campaign
On average, a consumer has to see an ad 7 times before engaging with it. Try running a retargeting campaign to speed this up and increase the chances of your audience engaging with your ads sooner.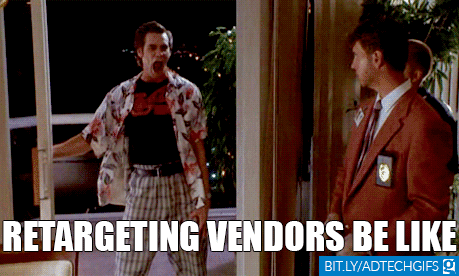 Creating a retargeting campaign means you are targeting ads to an audience already showing interest in your brand or product. There is a short window of time to get in front of your customers in the holiday season. Stay ahead of the competitive bidding nature of Facebook during the holiday period and maximize conversions with a retargeting campaign.
6. Craft a Compelling Offer
At the core of the holiday season is the one thing every consumer wants  – deals! As suggested by Social Media Examiner, you may find better results by sharing offers at different stages of the funnel rather than in a one-size-fits-all situation. 
Let's say you have an e-commerce website. You can combine retargeting and offer ads by doing the following. Create an ad that drives brand awareness, targeted at a general audience. Simultaneously, create an ad with a discount offer targeting users that have added items to their shopping carts but have yet to make a purchase. A juicy offer retargeted at potential customers with items in their carts may be enough to remind them or convince them to make a purchase. 
What offers do customers especially love in the holidays? Something like free gift-wrapping or guaranteed delivery typically does the trick! 
Here are some more ideas for discounts to offer your customers:
Free shipping or delivery

Free gift with a purchase

Discount off original price

Giveaway

Buy one, get one free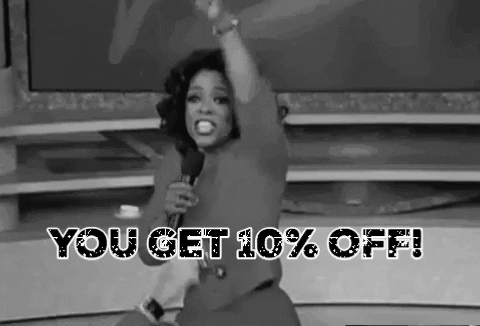 The beauty of starting ad campaigns for the holidays early rather than later is getting insight into what works with your audience and what doesn't. That's the reason testing your ads early can also be a smart move to learn what performs the best.
7. Facebook Audience Testing
Start A/B testing sooner rather than later so that you can have confidence in your ad performance going into peak periods. Facebook A/B testing lets you change your ad creative, audience, or placement to help you determine the best way to optimize your ads for best performance in future campaigns. Begin to understand which components of your ads perform best with your target audience between the ad copy and the ad creative. Do videos perform better than static images? Maybe shorter text with emojis performs best with your audience. Does the audience engage more with ad creatives that are plain and simple or that are more colorful? 
It's common that the first ads don't yield the best results, so look at Facebook audience testing as an investment that will bring a higher ROI on your remaining ad budget. Create a system for testing your different audiences so you can see what works best and then optimize your ads from there. Once you have optimized your ads to include the best-performing components, you can be confident you're setting yourself up for success!
Learn how to create a system for testing your custom audiences on Facebook (in under 2 minutes!) with a sneak peek from one of SocialMadeSimple's weekly team training sessions hosted by the Director of Client Services, Veronica Jackson.
8. Keep Up With Organic Content
It's not all about the ads! Don't forget about maintaining a strong social media presence this holiday season. Suppose a potential customer sees your ad, visits your social media page to learn more about your brand, and sees inconsistent posting or unengaging content. In that case, they are less likely to trust your brand for the service or product offered. You want to plan your organic content to work in conjunction with your ads. To save yourself some time during the busy season, schedule your social media posts ahead of time by using a social media marketing platform. This way, you can be sure that the content being posted each day is of high quality and being posted on a consistent basis. You need a healthy balance of organic content posts and paid advertising to maximize results. 
Here are some ideas of types of organic content to get you started:
User-generated content

– Encourage your audience to share images or videos using your product or service in a creative way that makes your brand memorable. If a customer posts your product on their own timeline, ask them if you can republish their content on your business page.

 
Company culture

– Your customers want to build trust around your brand. By posting content, such as behind-the-scenes moments with your employees or demonstrating how a popular product is made, there is a better chance to connect with your followers.

 
Client testimonials

– Highlight customer success stories and take this chance to show off what your business can do and has done for others.

 
Giveaways

– Giveaways are an effective promotional tool to grow a customer base and raise brand awareness. People love free stuff!
The holidays are right around the corner. It's time to start planning your advertisement campaigns!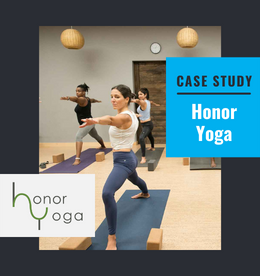 Become Our Next Success Story Honor Yoga is a yoga studio franchise offering beginner-friendly and accessible yoga opportunities for all ages, both at the local and global levels. That's not all - They also provide in-studio and online yoga teacher training sessions!...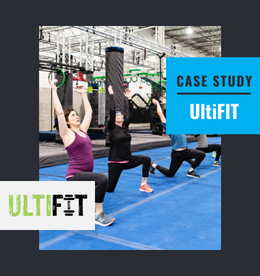 UltiFIT is an adult fitness & obstacle training franchise, offering revolutionary workout programs for all fitness levels. SocialMadeSimple became the social media team for five locations in a free 90-day Franchise Marketing Pilot Program that generated a consistent flow of results in the form of increases in brand awareness, new members, website visitors, and more!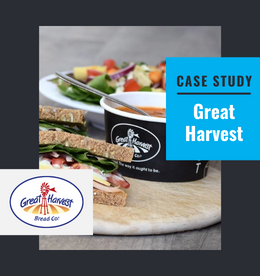 Become Our Next Success Story Great Harvest Bread Company is a bread bakery franchise with over 200 store locations across the United States.    SocialMadeSimple became the social media team for five Great Harvest Bread Co. locations with the goal of generating...