5 Tips For Marketing Health Care On Social Media
by Andrew Jerome | Sept 22, 2021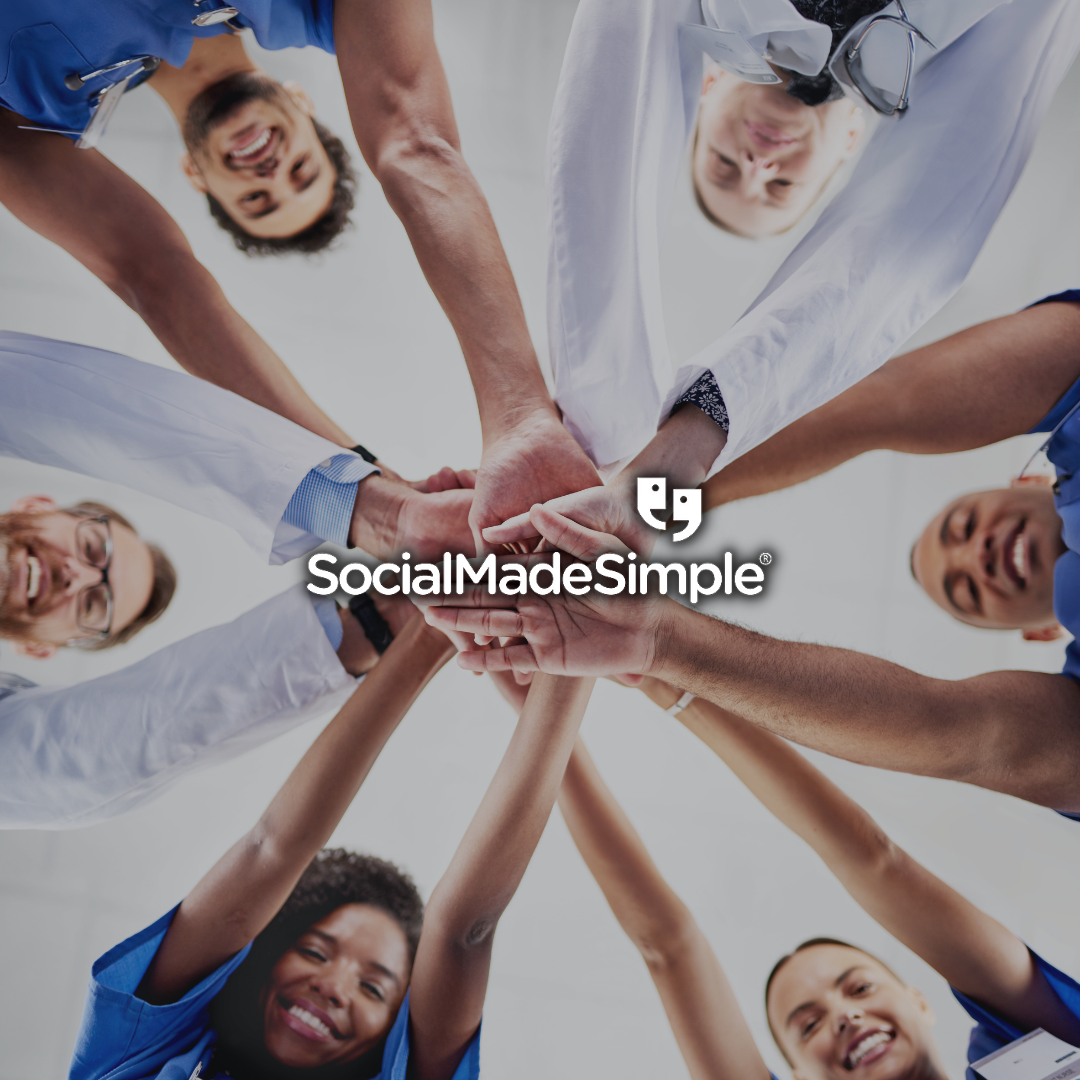 The oldest law of health caretakers is ancient. "Primum non nocere," or "first, do no harm," has guided medical practice for thousands of years. To guide, provide, and heal is the aspiration, but how can one help without being known? If the public isn't aware of the health care practice, they cannot be aided. Thus, marketing health care businesses is vital for the general good. What are the best ways to market your health care business? Here are five tips to remember when marketing on social media.
1. Know Your Platform
Between Instagram, Twitter, Facebook, and the dozens of other social media platforms available, it is difficult to understand where and when to use each. Different platforms have different rules, algorithms, and users, meaning content must differ on each. Tailor your social media to each platform. Before writing out those posts, understand the basic mechanics and best practices of each platform. 
Below are some key best practices to keep in mind when posting content organically across different social media platforms.
Facebook
Typically one post per day (plus Stories!)

Relevant content is either informational, educational, or entertaining 

Longer posts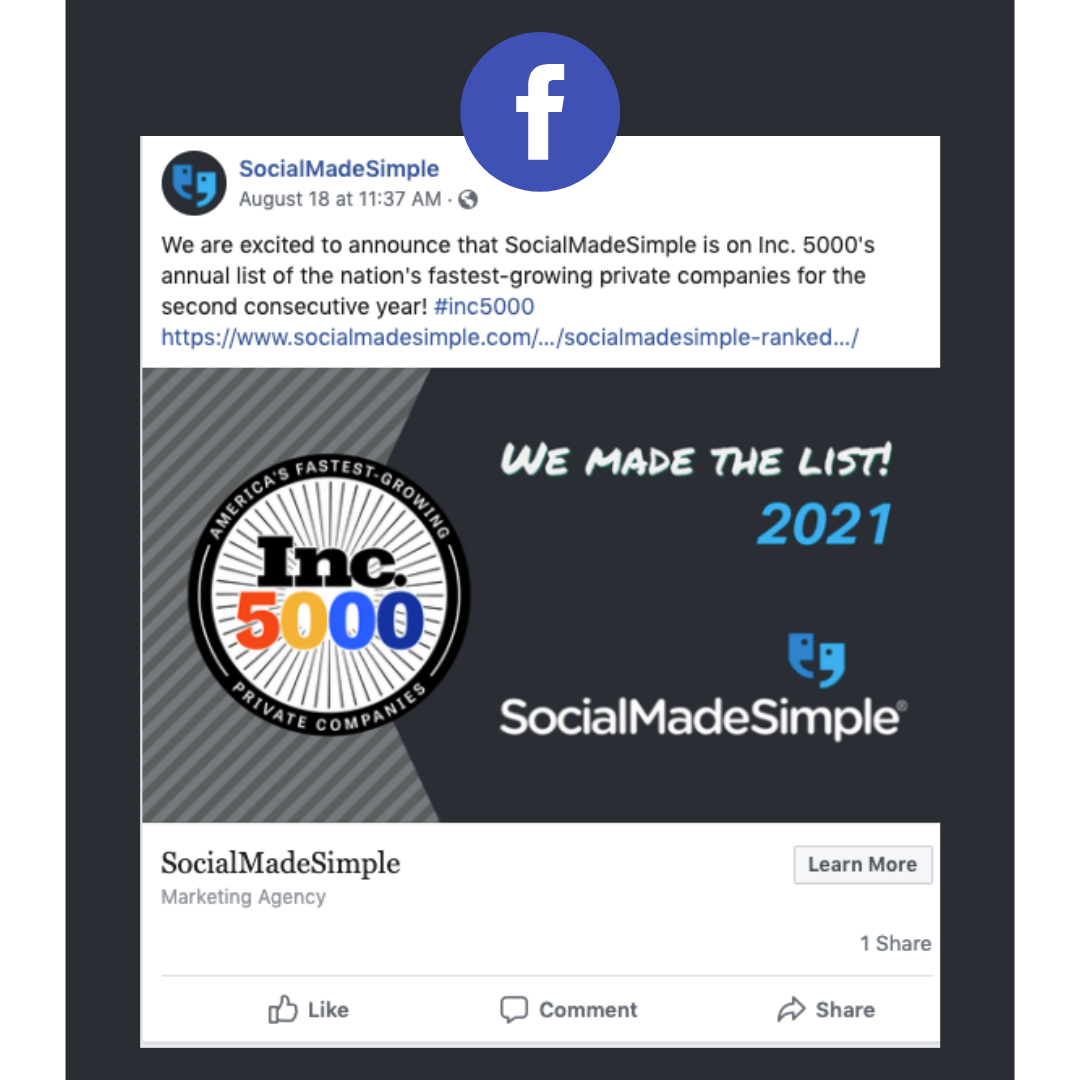 Instagram
Typically 1-2 posts per day (plus Stories!)

Focused around engaging images & videos where aesthetics matter

Engaging captions with hashtags and emojis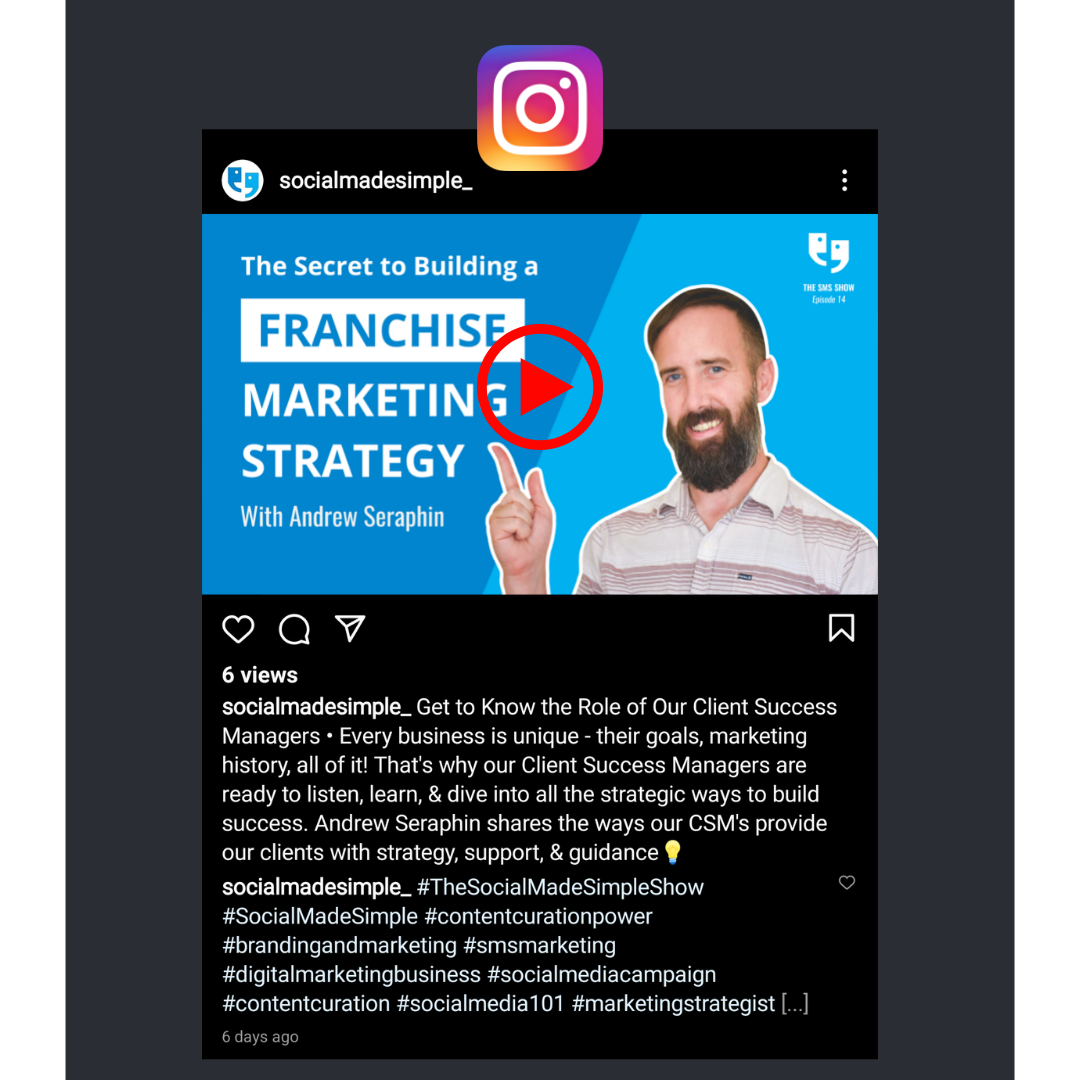 Twitter
Typically 3-5 tweets per day

Short-form content, limited to 280 characters per post

(extra tip: try to limit yourself to 2-3 hashtags per tweet)

Quick industry-related snapshots of easily shareable content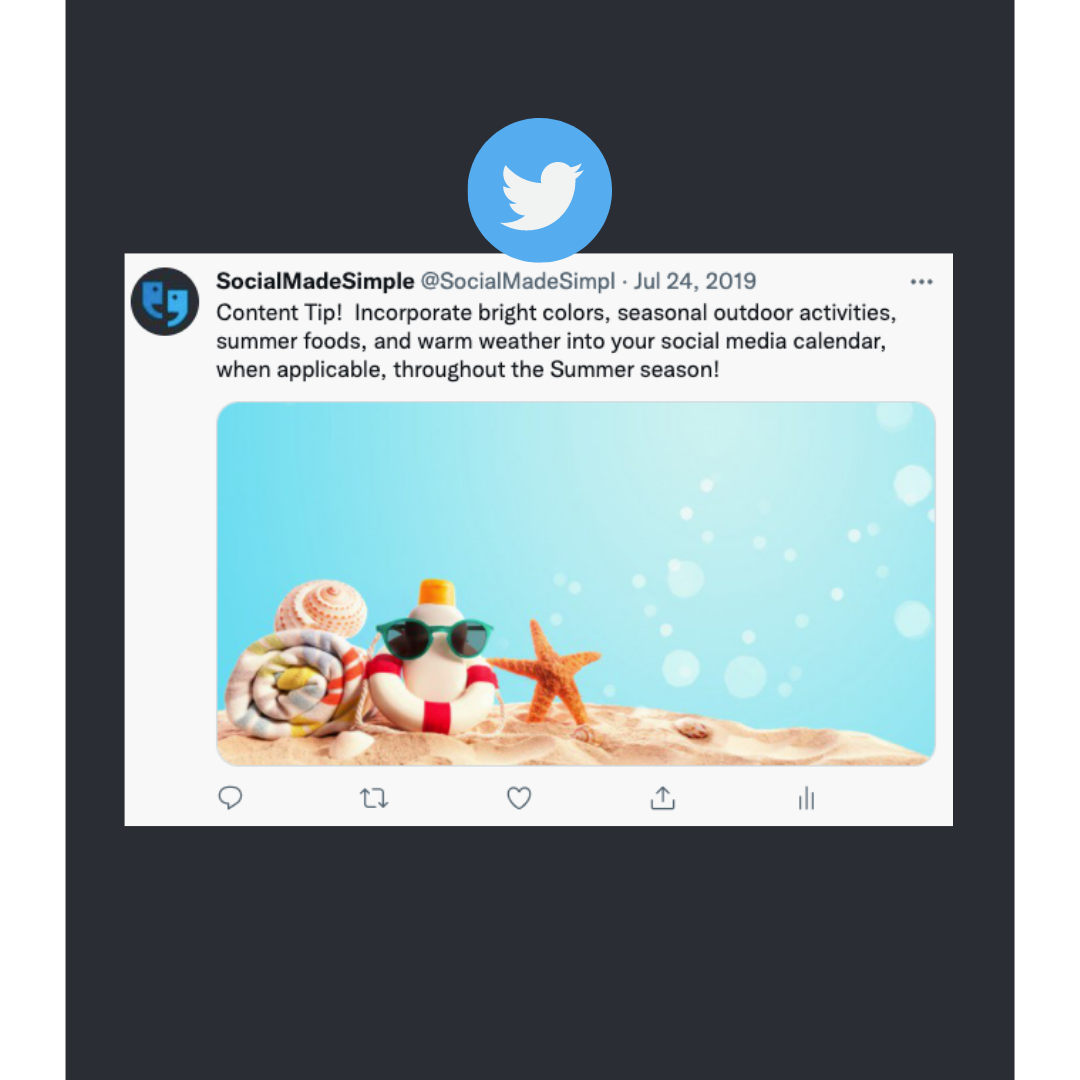 LinkedIn
Typically one post per day

Professional and insightful content demonstrating expertise in your industry

Post or share industry-related blog articles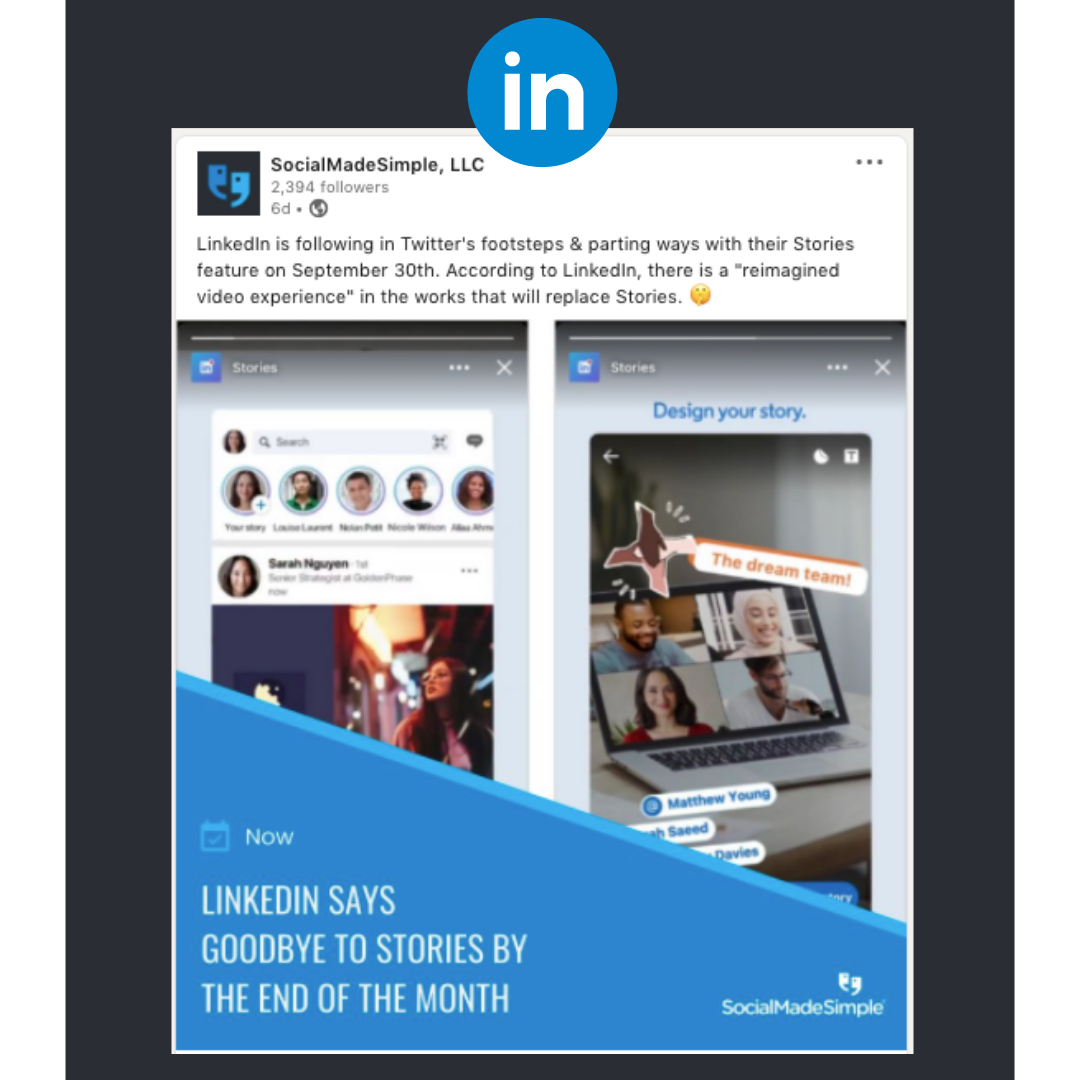 2. Remain Presentable
When writing posts, remember that medical practices are positions of authority. Locals will turn to your media for information, requiring you to maintain professionalism and trustworthiness. Healthcare feeds should be helpful and guiding, rather than casually talkative. Think about it, would you take advice from a doctor or therapist who was cracking jokes the entire time?
By no means should you be aloof and isolated from your followers though. Interact with your audience, answer simple questions that don't require proper medical advice. Your social media presence should be one of aid. The idea is to be reliable for your community.
3. Be Factually Informative
Social media and health are a complex combination. While a valuable tool, the internet is also rife with misinformation and pseudoscience. Health care providers fight an uphill battle in ensuring that the correct information reaches the audience that needs it.
Everyone has run into a medical malady at least once. Before the dawn of the internet, most people trusted health caretakers. However, the advent of the World Wide Web has created a plague of incorrect self-diagnoses and misunderstood science. The US Department of Health And Services has issued a formal report on the dangers of medical misinformation in the modern age. Have a system in place to implement 100% certainty around the accuracy of all educational content being posted.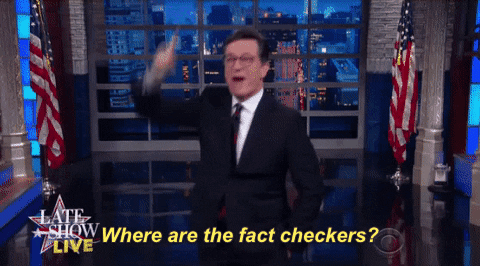 4. The Proper Posts For Marketing Health Care
We've covered various platforms, tone, and accuracy, but what kind of content should be posted? The answer is anything that fits the aforementioned requirements but also follows HIPAA regulations. Apart from that, here are some engaging health care content ideas:
Timely Information:

When COVID-19 rules went into place many turned to the internet for understanding. In times like these, posts need to be fulfilling the need of the current moment and raising awareness. Timely posts can also center around yearly events, current news, medical updates, treatments, etc.
Educational Posts:

Unlike timely posts, educational posts can come at any time. You can post daily health tips such as reminders to wear sunscreen or mental health tips!

 
Community Specific:

What posts would be relevant to your community's needs? Maybe the town's water supply is under review and the population should avoid drinking from the tap? Post about that. Make sure that your posts fulfill your followers' needs and build credibility.
Highlight staff accomplishments:

Demonstrate the proficiency of your doctors, nurses, assistants, and everyone involved in ensuring a patient's best outcome.
Free resources

: Don't hesitate to promote resourceful websites or educational materials. Allow the CDC to explain diseases and FDA to illustrate dangerous chemicals.
Inspirational posts:

Give the community an ideal to aspire to. Running a marathon, elder mobility, healthier psyches, clean teeth, and more are goals that inspire.
Patient shout-outs:

With the patient's permission, share their recovery stories. Regaining full joint movement and beating cancer are outcome perspectives clients love to see.
Awareness of new events:

From fundraisers to national happenings to new hires, keep your audience in the loop.
5. Consider Digital Marketing Agencies
Digital marketing agencies are a helpful and easy-to-use solution for when you need help with your social media marketing. Digital marketing agencies can aid in the strategy and creation of posts, running paid social advertising campaigns, and boosting your search engine rankings. Partnerships with marketing agencies will assist your health care business. If you're worried about finding the right agency or evidence of results, look no further. Back in 2019, SocialMadeSimple began a partnership with a leading medical practice growth solution provider. In the first three months, SocialMadeSimple on-boarded 1,144 client accounts.
Today, SocialMadeSimple produces social media content and ads for over 1,600 health and wellness clients. Now, that is a success.
Going Forward
Plenty of paths toward successful digital marketing for your medical practice exist, but it'll be up to you to ensure excellence. When creating content, remember which social media platforms to strategize for. Write posts with proper language and formality. Create posts that not only educate your audience but, most importantly, build engagement, credibility, and trust. Follow legal regulations and ethical protocols. Meanwhile, remember that collaboration with a marketing agency with proven results comes with the benefit of providing you more time to focus on your healthcare business.
Post well and post right.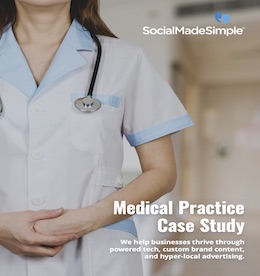 Don't just take our word for it.
This case study showcases the

power of our social marketing programs

.
 We've generated over 4 million ad clicks per year for more than 1,600 health care practices. Check out the case study to see how our program drives real business. 
Interested in seeing some other brands we've worked with? Just reach out to our team for additional case studies!
More Client Success Stories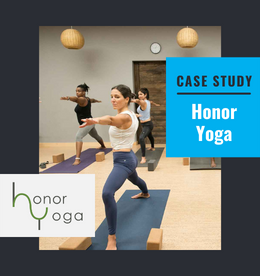 Become Our Next Success Story Honor Yoga is a yoga studio franchise offering beginner-friendly and accessible yoga opportunities for all ages, both at the local and global levels. That's not all - They also provide in-studio and online yoga teacher training sessions!...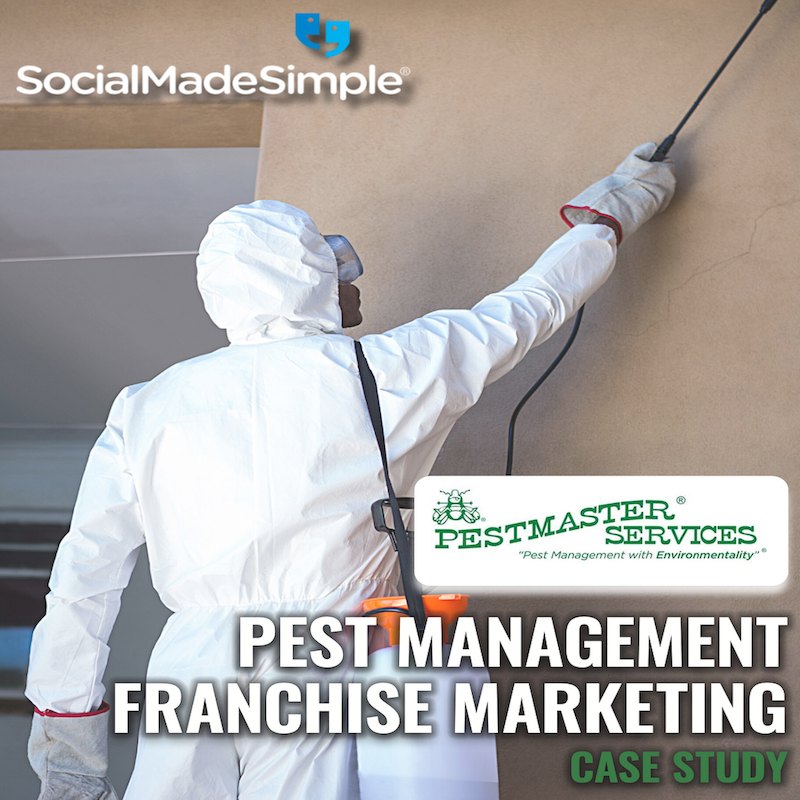 SocialMadeSimple became the social media team for five Pestmaster Services locations with the goal of providing measurable results in the form of new clients, an increase in brand awareness, & a stronger social media presence. Check out the case study to learn how SocialMadeSimple's free 90-day Franchise Marketing Pilot Program drove real results for Pestmaster Services Franchise!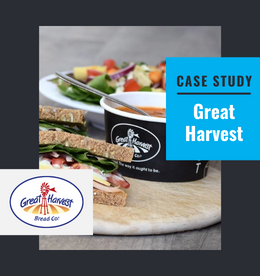 Become Our Next Success Story Great Harvest Bread Company is a bread bakery franchise with over 200 store locations across the United States.    SocialMadeSimple became the social media team for five Great Harvest Bread Co. locations with the goal of generating...