5 Tips For Marketing Fitness Locations
by Andrew Jerome | Aug 31, 2021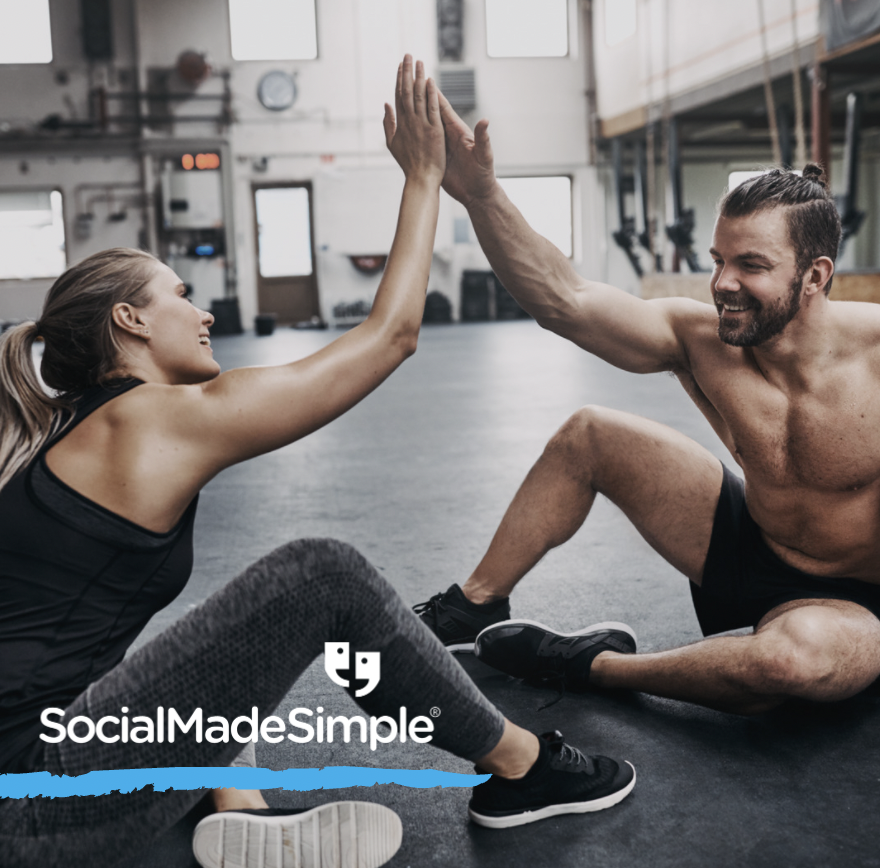 One could say that marketing fitness locations is an exercise in frustration. On top of the usual hassles of spreading awareness for your location, you'll also need to prove how your business is the place for physical health and training. Whether you're a small business or a nation-spanning franchise, marketing can be a substantial hurdle to cross. It's a long jump to success, but with the right regimen, your business can lift ever heavier weights. Here, we have five tips to strengthen your marketing.
1. Know Your Goals
Who doesn't want to punch out the reigning champ to become number one on search results and enroll a thousand new members a day? Nobody, that's who, but you'll need to train to get up to that bout. Starting out, you'll need to determine your exact goals for marketing. Maybe it is to climb the Google result rankings or increasing memberships. Either way, marketing goals need to be SMART.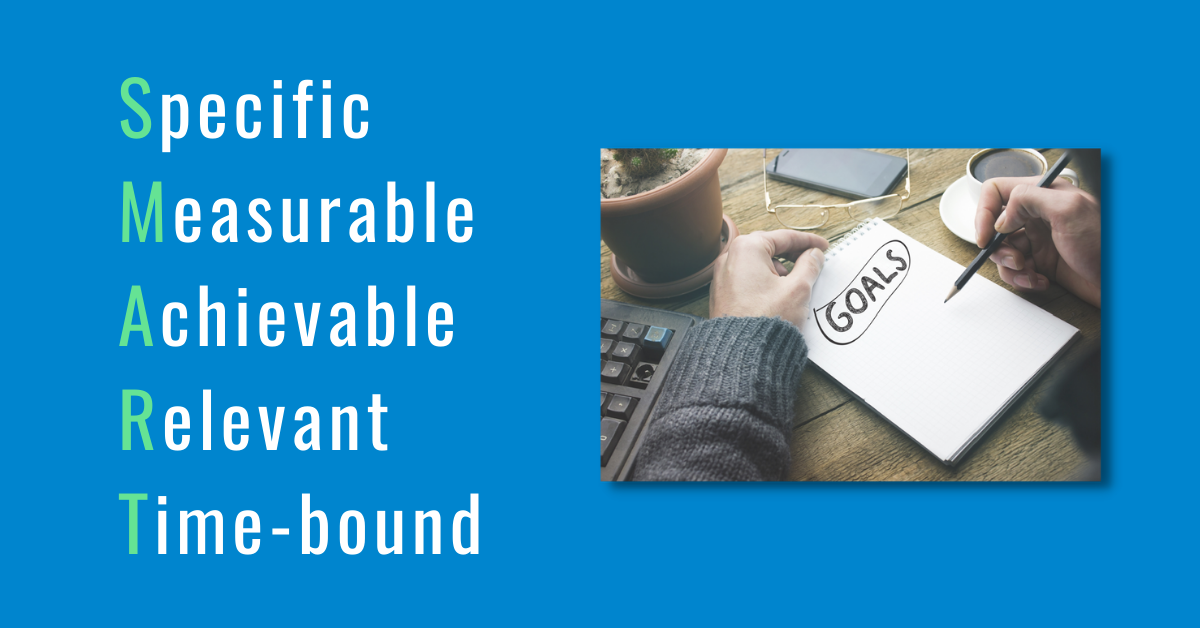 Much like how a couch potato can't expect to run a marathon in a week, lofty marketing goals often take time and hard work. Instead, segment your goals towards larger results. Be specific with what you need, rather than shooting towards an undefined target.
2. Engage Your Audience
Customers rarely, if ever, join a gym that lacks an online presence nowadays. No reviews, no traffic, not showing up on searches? There's nothing there for customers to trust. Step one is to have your location's digital fingerprint up and running on the web. Create your profiles, start posting, and don't stop. Starting is the simple step. The hardest part is actually creating engaging content routinely.
When marketing fitness locations, you need to do more than simply post to come out on top. Your content needs "pizzazz" to catch attention. Creativity is needed. Include a friendly face to greet potential clients. Show that your location knows the game. Rather than simply posting bland updates every day, offer content that will engage your audience. Try posting tutorial videos of workouts. Offer helpful advice for those who can't come to the gym at the moment. Create an engaging space where current and potential clients can interact. Rather than always trying to sell, you want your customers to know that you care about them. If you were a member of a particular fitness location, what would you want to know? Everyone's gained a bit of pandemic weight over the last year, so help them through it. Demonstrate your proficiency.  
3. Examine Your Competition
At a loss for tactics? Then there is nowhere better to look than at your competition. Pablo Picasso famously said, "Good Artists Copy, Great Artists Steal." No, he isn't talking about plagiarism (definitely don't do that), but that understanding others' work is foundational to creating your own. After all, who is a better teacher than the successful? 
Scroll through other locations' websites, social media feeds, and content, examining what works and what doesn't. Maybe posts with videos perform the best or their website has strong testimonials. Think about whether content like this would work for your location. Remember, search for gyms with similar clientele to yours. Your gym's clients must match your marketing.
If you'd like to learn if your competition is running paid advertisements on Facebook, it's a quick and simple process. While on Facebook, use the Page Transparency feature to examine if a gym is currently running paid advertisements, and what those ads look like. To find the Page Transparency section on a page:
1. Visit the Page's timeline by clicking its name in your News Feed or searching for it.
2. Scroll down to the Page Transparency below the About section.
3. Tap See All.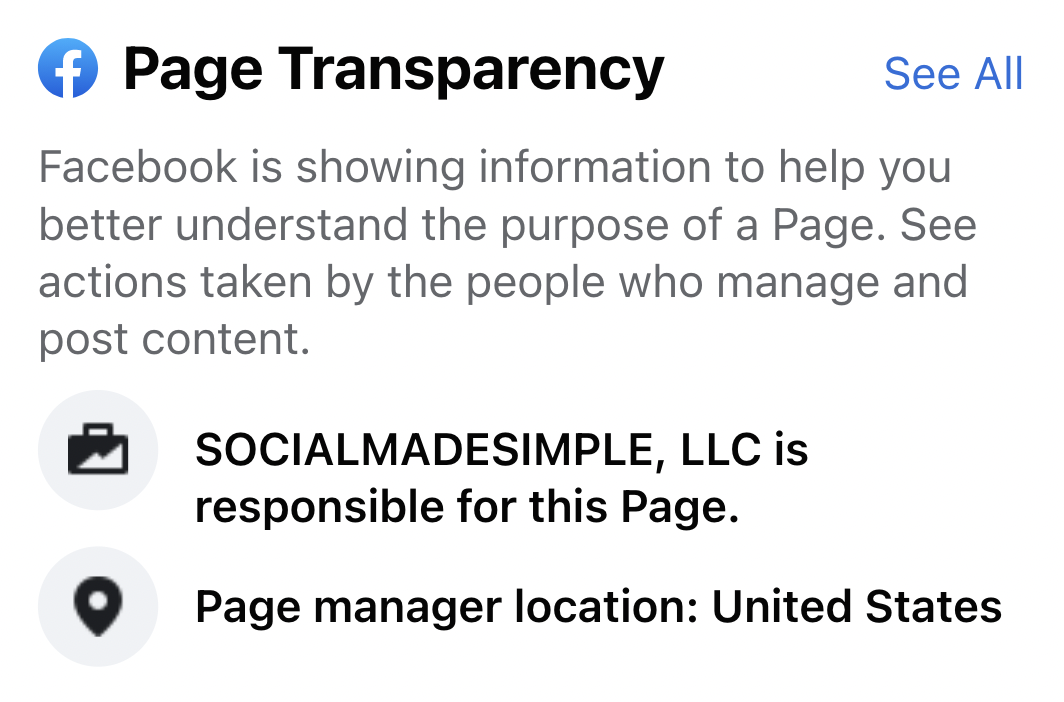 Once you've selected See All, you can view when the page was created, who is managing the page, if the page is currently running advertisements, and what ads are currently running.
Once a proper comparison is done, determine a game plan for what content you'll be pursuing. Make sure that you aren't imitating their work, but making it work for you.
4. Offer Incentives
Ever purchase a product on a friend's recommendation? How about a purchase labeled with a heavy discount? Many have and many more will. The concepts of incentivization can work wonders when marketing your fitness locations. Referral programs can award both current and future clients, while also keeping your location on the lips. Refer a friend and both the enrolled and current client could receive discounted rates.
Meanwhile, pricing incentives draw in those sitting on the fence. Cut prices for the summer months when signing up. Reduced charges for initial trainer sessions. Consider adding a little extra to sweeten the deal. 
Whatever offer you decide to go with, ensure you're properly tracking your efforts. The key to optimizing your marketing efforts for the long-run is data. You need to know which offers lead to increased engagement and business. Replicating success becomes a lot easier when you know where that success came from the first time around.
5. Don't Be Afraid To Ask For Help
Digital marketing agencies can prove great worth at any stage of fitness marketing. Aiming to open another location for your franchise? An agency will help design a plan and strategy for the area. Just starting out and don't know where to even begin? Marketing agencies can aid in finding your goals. Trained professionals, who know their field, can assist at any stage. 
Skeptical? Well, quality marketing agencies will have a track record of proven success. A SocialMadeSimple case study details a fitness partnership that started in 2017, with the business possessing no social media presence and under ten locations. Jump forward several years into the partnership, and the fitness business now possesses over 200 locations. Even more, over 50% of all memberships are attributed to SocialMadeSimple's social media campaigns on Facebook and Instagram. Agencies, like SocialMadeSimple, have proven success.
Keep On Keeping On Marketing Fitness Locations
Working out the kinks in the efforts of marketing fitness locations can be exhausting, exhausting, and exhausting. However, the process will lead to better fortune with your location. Determine your own needs, determine your goals, determine your competitions, and determine who can aid you. Fit marketing leads to fit gyms.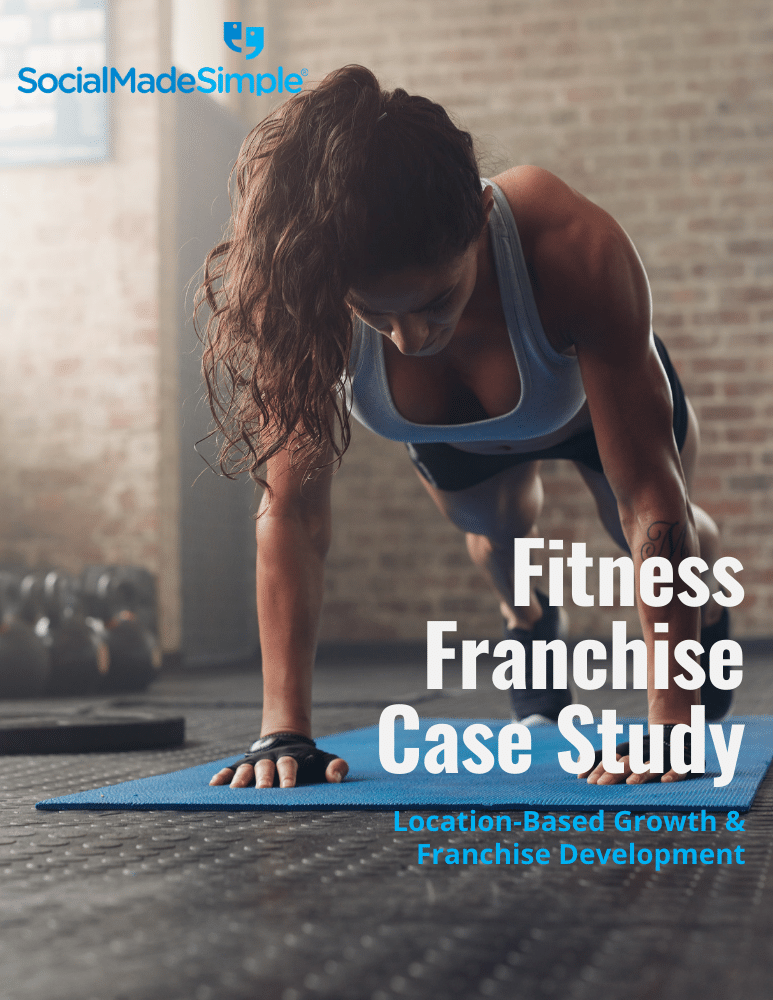 Don't just take our word for it.
This case study showcases the

power of our social marketing programs

.
We've generated over 300k leads for an international fitness brand, with major success across the board in all metrics. Check out the case study to see how those leads convert into real business.
Interested in seeing some other brands we've worked with? Just reach out to our team for additional case studies!
More Client Success Stories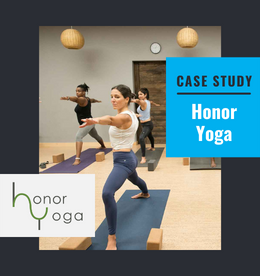 Become Our Next Success Story Honor Yoga is a yoga studio franchise offering beginner-friendly and accessible yoga opportunities for all ages, both at the local and global levels. That's not all - They also provide in-studio and online yoga teacher training sessions!...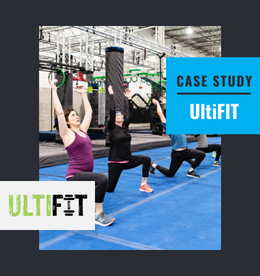 UltiFIT is an adult fitness & obstacle training franchise, offering revolutionary workout programs for all fitness levels. SocialMadeSimple became the social media team for five locations in a free 90-day Franchise Marketing Pilot Program that generated a consistent flow of results in the form of increases in brand awareness, new members, website visitors, and more!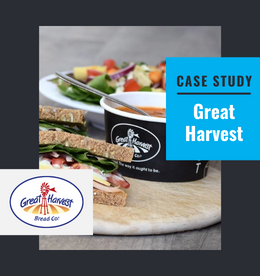 Become Our Next Success Story Great Harvest Bread Company is a bread bakery franchise with over 200 store locations across the United States.    SocialMadeSimple became the social media team for five Great Harvest Bread Co. locations with the goal of generating...