Want Our Help With Franchise Marketing?
Choosing The Best Franchise Marketing Agency
SocialMadeSimple vs. SoCi vs. Scorpion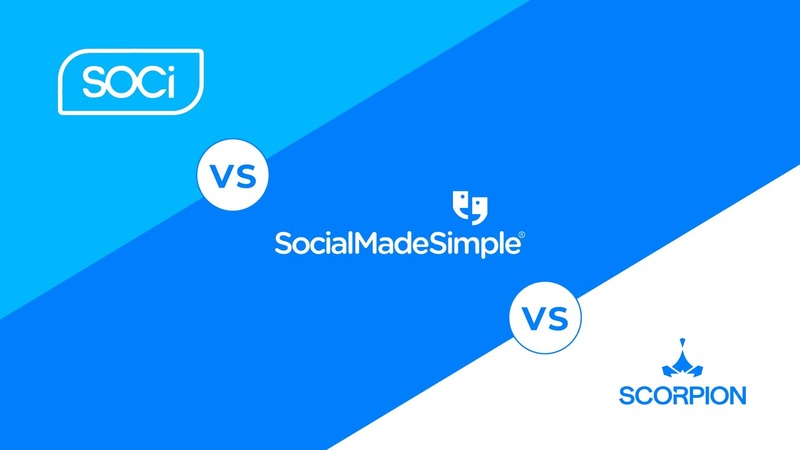 When selecting a franchise marketing agency to work with (or any business partner), it's best to do your research beforehand.
The last thing anyone wants to do is enter into a relationship with someone they don't know or trust. Both the marketing agency and the client will be left disappointed and unsatisfied. So, do your due diligence and take the time to research the top franchise marketing agencies before making your decision. 
To kick-start your exploration for the best franchise marketing agency, continue reading to see how SocialMadeSimple stacks up against SoCi and Scorpion Marketing. Or, skip ahead to any of the following topics we'll be covering in this article: 
At SocialMadeSimple, we believe that education and communication reduce cognitive dissonance and lead to happier, longer-lasting clients.  
Scalable Franchise Marketing Technology
Franchise brands need a scalable robust platform designed for multi-location networks. SocialModo, SocialMadeSimple's proprietary platform, makes it simple to craft and publish authentic content, manage your calendar, engage with your customers, and much more. All from one place, across all your integrated networks. Although several options for social marketing software exist, no software can compete with everything SocialModo has to offer.
Schedule weeks of posts in minutes
Measure campaign performance with 24/7 analytics and reports
Engage with messages from your social networks in one, unified inbox
Post to Facebook, Instagram, LinkedIn, & Twitter with a single click
A dedicated team of marketing experts to ensure it's all running smoothly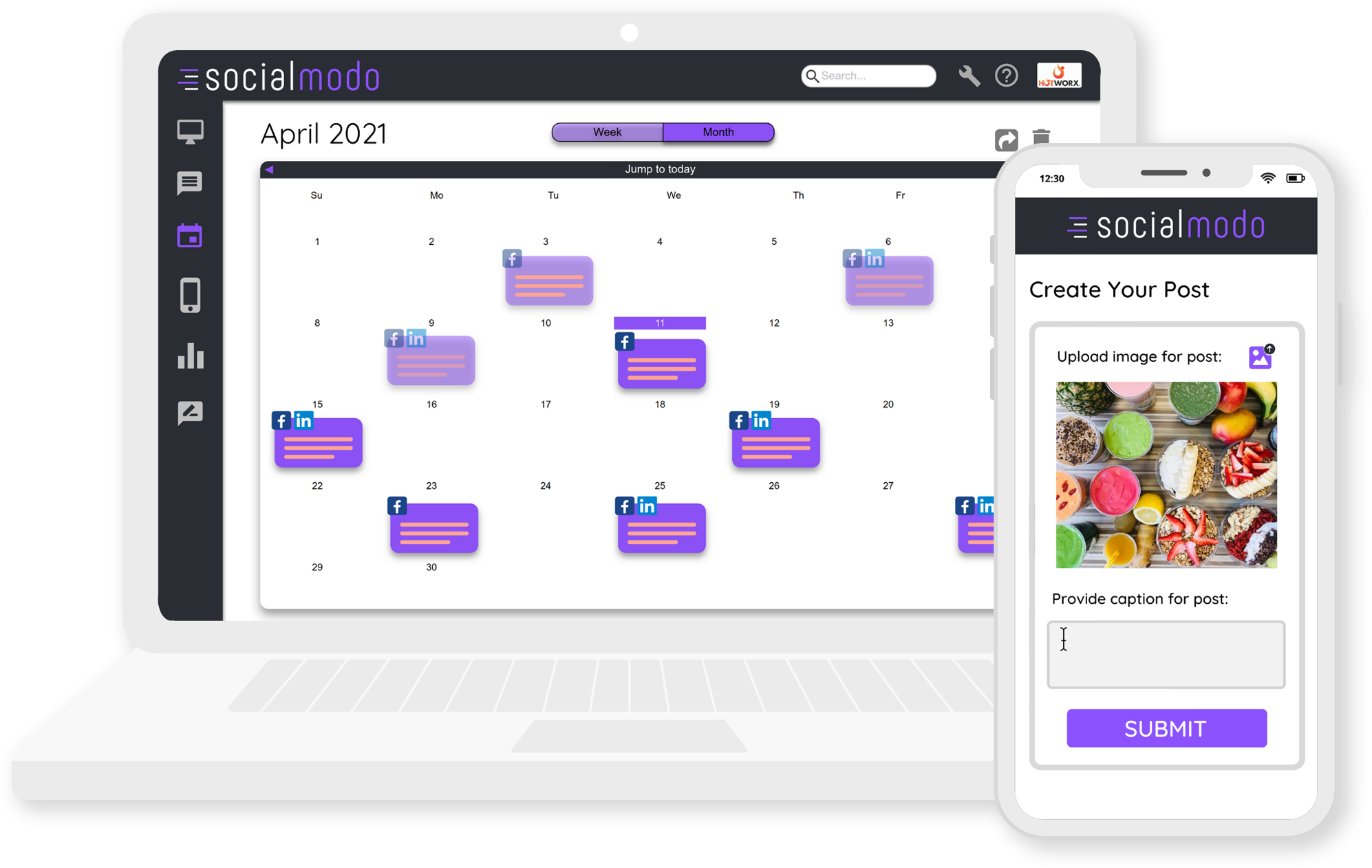 Free Franchise Marketing Pilot Program
We get it – with any investment comes risk. How can you be certain that this will bring you the results you're looking for? That's why SocialMadeSimple offers a free 90-day franchise marketing pilot program: to prove to multi-location business owners that social marketing, if done correctly, can generate measurable and scalable results for their business.
The pilot is far beyond a free platform demo. Each month, SocialMadeSimple admits 3 new franchises into a free social marketing program featuring our entire franchise marketing package.
Custom brand post published to Facebook, Instagram, LinkedIn, and Twitter (boost budget included)
Paid social advertising campaign creation and optimization (monthly budget included)
A dedicated Customer Success Manager to guide our team of Content Specialists and Ad Specialists
Unlimited platform access for scheduling additional content and viewing analytics
During the 90-day franchise marketing pilot, SocialMadeSimple's team of experts are hard at work – strategizing advertising campaigns, creating custom brand content, and everything in between (even franchise development campaigns are an option if desired). Seriously, there's no catch.
Custom Social Media Content
Everything a franchise needs to excel on social media organically is at your fingertips with SocialMadeSimple.
Some franchise marketing agencies offer software with the tools needed to build and manage your social media.
However, very few agencies provide
platform access AND a team of content specialists
dedicated to creating custom posts across all of your connected networks in the same price package (hint: SocialMadeSimple does).
Looking to take an extra step in increasing your brand awareness? SocialMadeSimple's in-house team uses its platform to automatically convert best-performing posts into data-optimized sponsored posts to reach an audience beyond your followers; also known as a boosted posts. While your organic social media content is being created, the rest of the team is working together on the paid advertising side.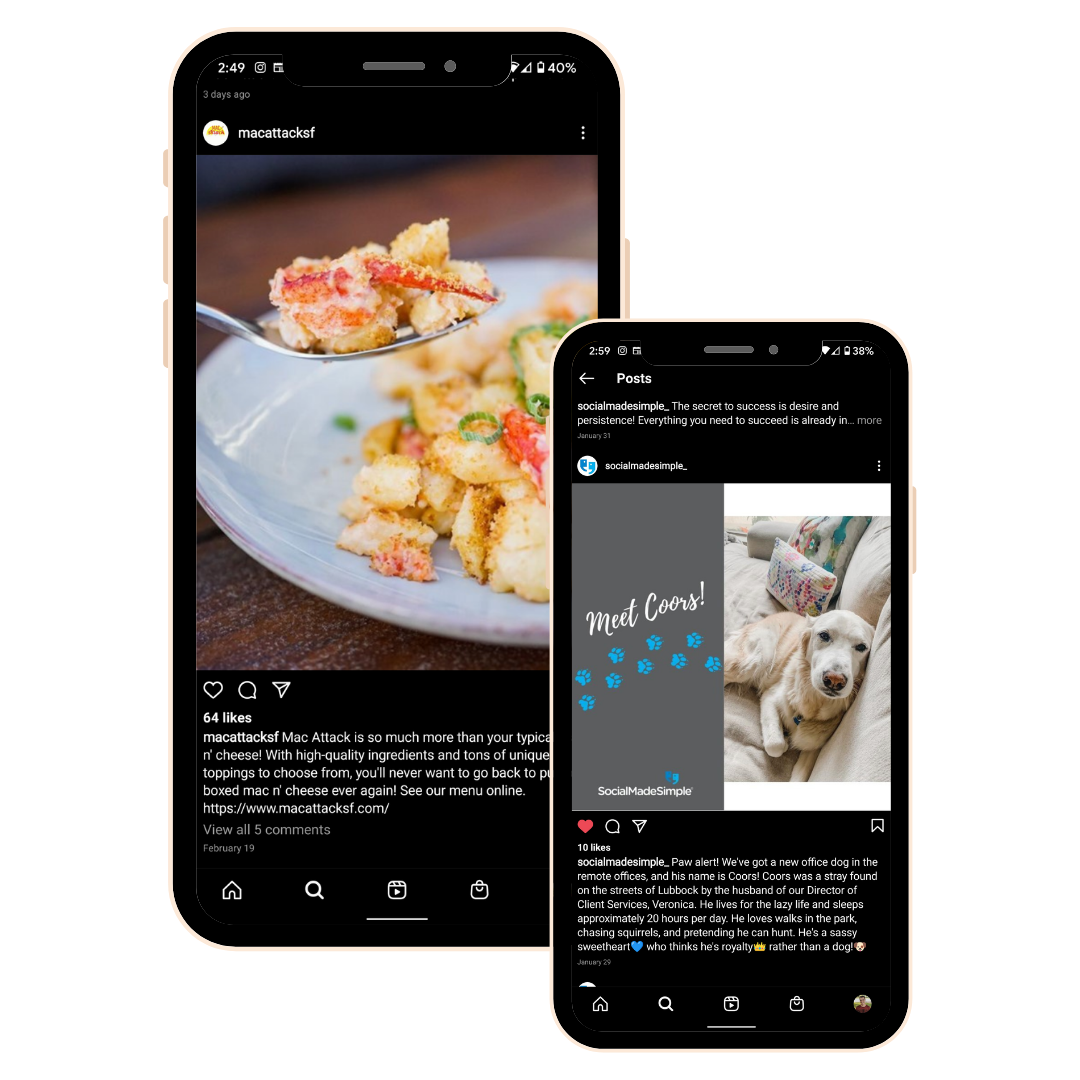 Localized Paid Social Advertising
SocialMadeSimple's hyper-targeted paid social advertising campaigns are tailored to the business' needs. Don't let the "paid" part scare you. All that means is there is a budget behind your ads to reach the right audience.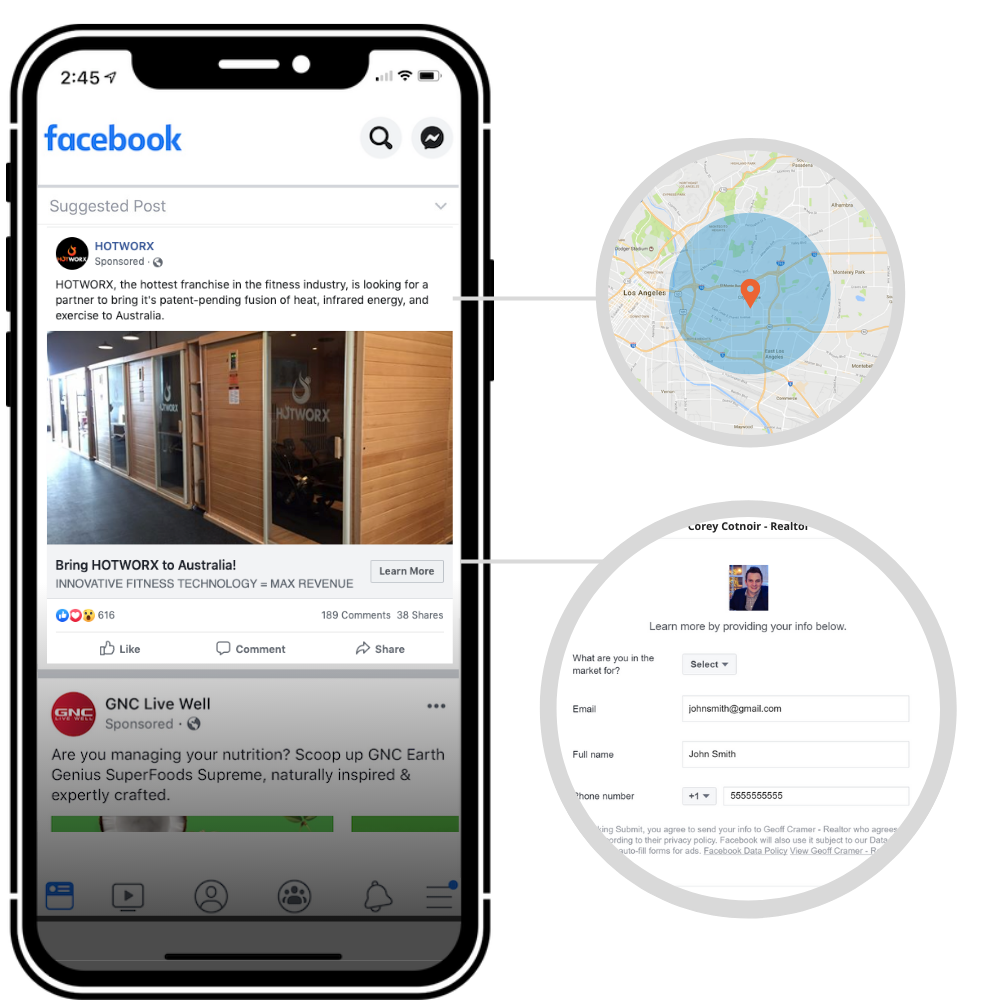 Through extensive strategy and collaboration, SocialMadeSimple creates, optimizes, and manages Facebook and Instagram ads to
achieve your desired objective
(page views, lead generation, video views, website orders, and much more). Keyword:
optimize
. That's where many franchises can fail to see the results they're looking for.

With paid social advertising, you need to continuously optimize your ads for the best results, and the best way to guarantee those results is to let a team of expert franchise marketers take the lead. 
The Best Franchise Marketing Agency Is An Extension Of Your Team
What is it that really makes SocialMadeSimple stand out when it comes to providing support?
There's no way to pick just one: unlimited email support, weekly reporting emails that are easy to understand, a dedicated client success manager that's just one call away, and a full library of DIY resources.
SocialModo makes it simple to view real-time reports on the performance of your campaigns. Gain valuable insight into your campaigns with 24/7 access to the SocialModo platform and a summary of your monthly stats (post reach, engagements, growth, and more, delivered straight to your inbox).
Receive the support you and your franchise deserve with cutting-edge technology and a team of franchise marketing experts.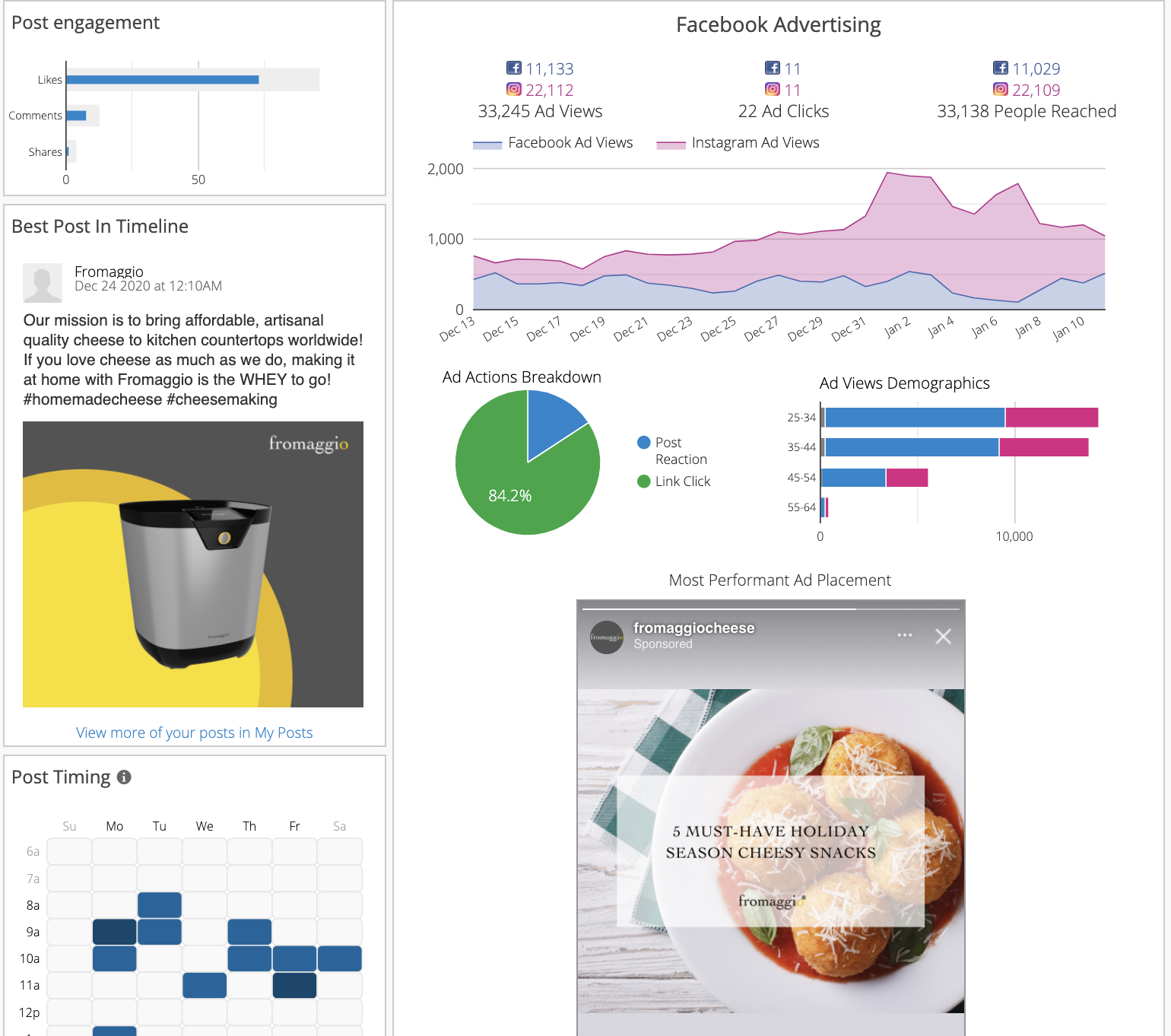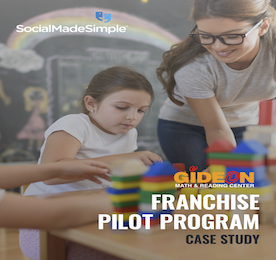 Gideon Math & Reading Center is a learning center franchise for children that provides an affordable, individualized, and self-paced approach to mastering the basics of math and reading. In April 2021, SocialMadeSimple began a 90-day Pilot Program with the goal of providing measurable results in the form of scheduled student evaluations & increased brand awareness across participating franchisees.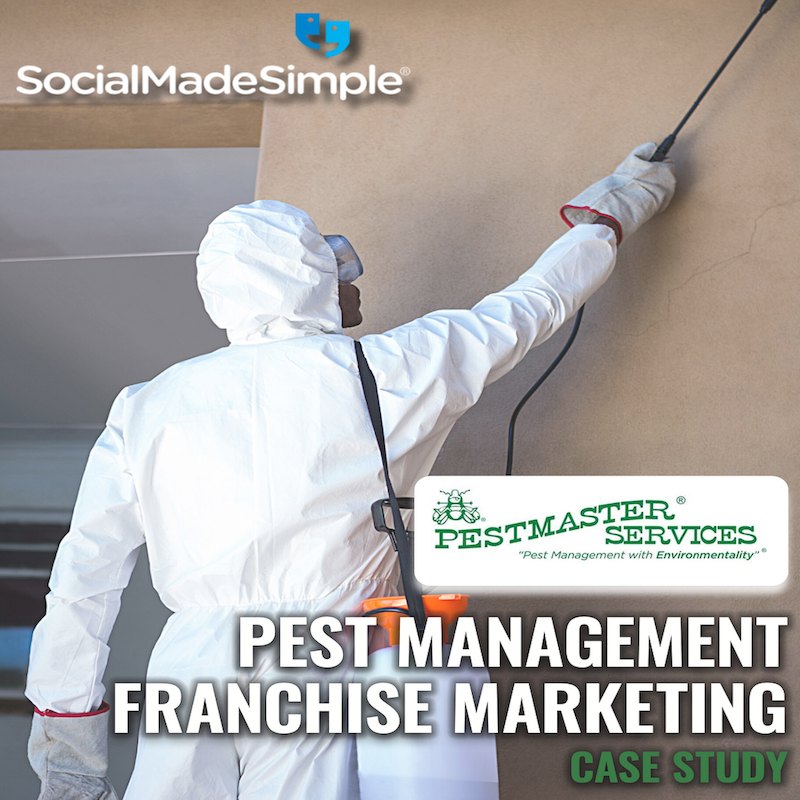 SocialMadeSimple became the social media team for five Pestmaster Services locations with the goal of providing measurable results in the form of new clients, an increase in brand awareness, & a stronger social media presence. Check out the case study to learn how SocialMadeSimple's free 90-day Franchise Marketing Pilot Program drove real results for Pestmaster Services Franchise!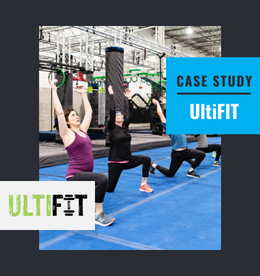 UltiFIT is an adult fitness & obstacle training franchise, offering revolutionary workout programs for all fitness levels. SocialMadeSimple became the social media team for five locations in a free 90-day Franchise Marketing Pilot Program that generated a consistent flow of results in the form of increases in brand awareness, new members, website visitors, and more!