The 4 Essential Benefits of Social Media Marketing For Franchises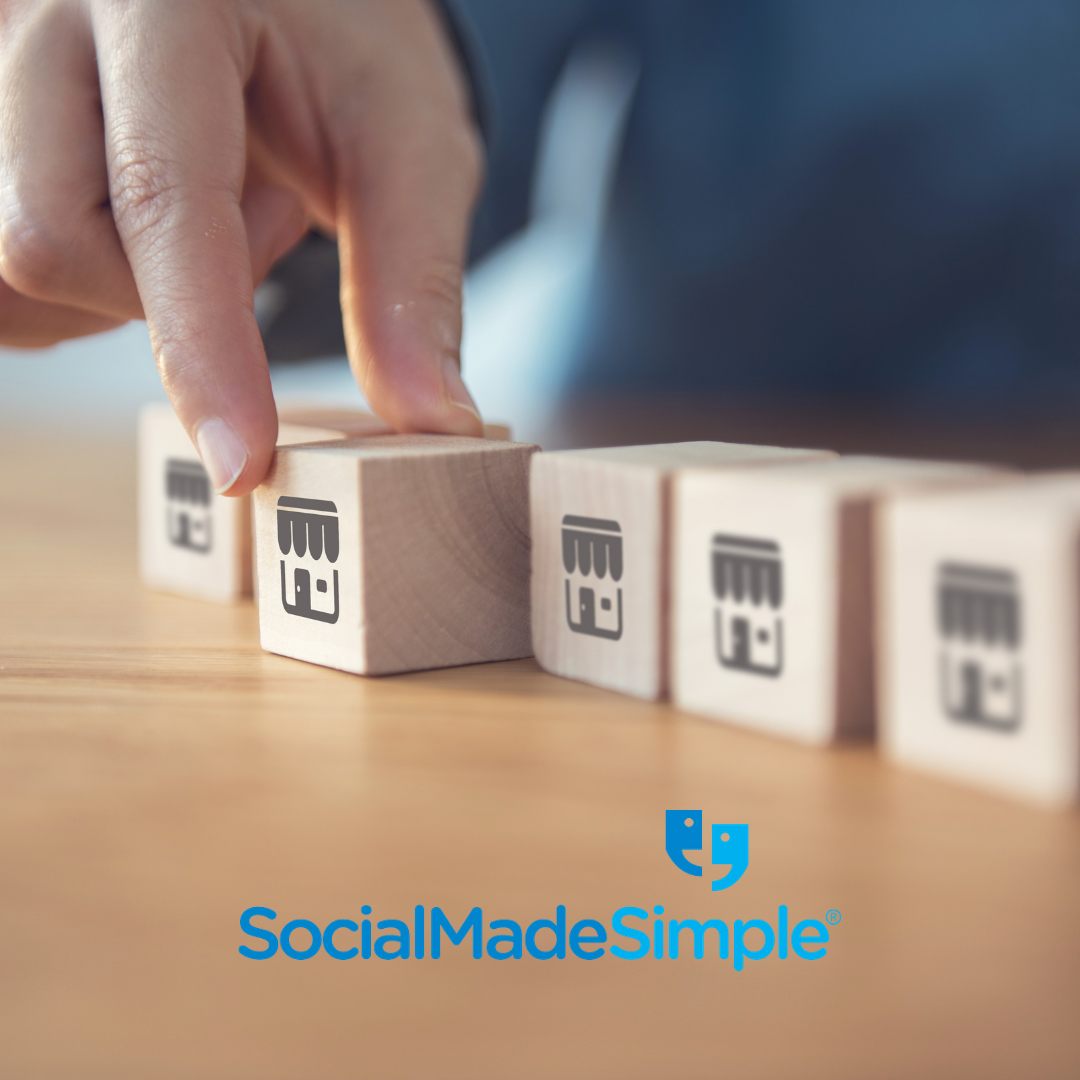 Social media marketing is no walk in the park, so just picture social media marketing for franchises with tens, hundreds, or even thousands of franchisees to manage. Should you build a cohesive social media strategy? Do you let each franchisee do their own thing on social media? What will drive the best results for each franchisee? How do you measure results and optimize?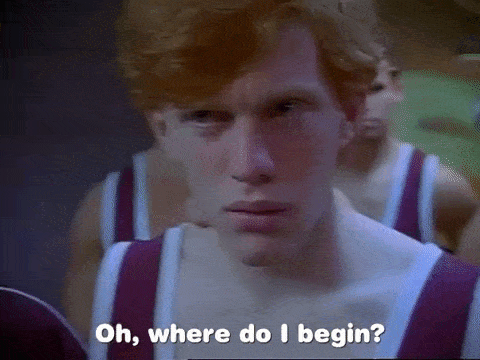 For franchisors, the owners of each franchise, it's all about building and executing a social media strategy that fits best with the brand. Establishing social media guidelines and finding the balance between a cohesive social media strategy across all franchisees vs. an individualized strategy specific to each location can be the most challenging part for franchisors. 

More common challenges franchisors face:
Creating & sticking to a consistent

social media content strategy

Lack of scalability in the management of all franchisee social media pages 

Execution of a localized social media marketing strategy

For franchisees, the owners of an individual franchise, the secret to thriving in a new location is all about engaging and connecting with the local audience. Customers on social media have expectations: engagement, information, and support. 76% of users who message businesses on social media are doing so to receive support on a product or service, according to Facebook for Businesses. With that being said, franchisees have the opportunity to develop their own social media customer support strategy and create a sustainably reputable social media presence. 

The common challenges faced by franchisees are:
Adhering to corporate brand guidelines

Using social media to listen to customers
Creating a localized social media strategy

Tip: Offering rewards & discounts in your ads is key when opening in a new location and capturing the attention of your local audience!
So, let's take a look at social media marketing for franchises and how, if used correctly, it can benefit both the franchisors and franchisees. Feel free to skip ahead if one topic catches your eye: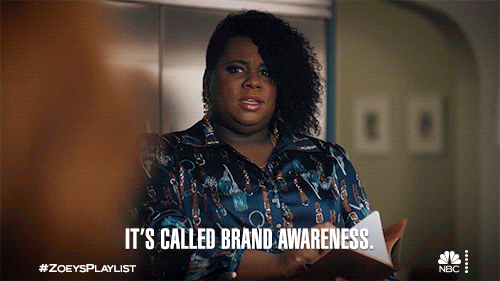 3. Scalable Social Media Marketing Software

Alright, alright. Posting social media content and running paid social ad campaigns may not be anything you haven't heard of before, but the real benefit for franchises comes when taking full advantage of marketing automation. Through the magic of automation, you can post content regularly, efficiently, and effortlessly to promote your brand without sacrificing your time. When it comes to social media marketing for franchises, the secret to sustainable and measurable results is the combination of a strong social marketing strategy with the ability to scale across different locations. Franchises need the right technology to automate and operate at scale.  
By leveraging a social marketing platform, such as SocialModo, you have the opportunity to view real-time reports on your campaigns' performance, schedule weeks of posts in minutes, respond to messages and comments across all connected networks, and much more… all through the same dashboard! Whether it's Facebook, Instagram, Twitter, or LinkedIn, managing the social media accounts of multiple locations has never been easier.  
At the push of a button, you have all the tools needed to set your brand up for success!
4. Measuring & Optimizing Your Social Media Marketing

It would be too good to be true if all franchises needed to succeed on social media was simply creating lots of content or putting together ad campaigns and then hoping for the best. The key here is to keep a constant eye on your performance measurements to consistently optimize your ads or your content strategy whenever needed! Again, this is where that marketing technology makes all the difference in the world (along with a team of marketing experts) to provide consistent reporting and support. Social media marketing for franchises requires a fundamental basis of data-driven analytics in order to truly reap all the major benefits such as:
Boosting brand awareness
Increasing conversions
Maximizing return on investment
Building brand loyalty
Maintaining a long-term positive brand reputation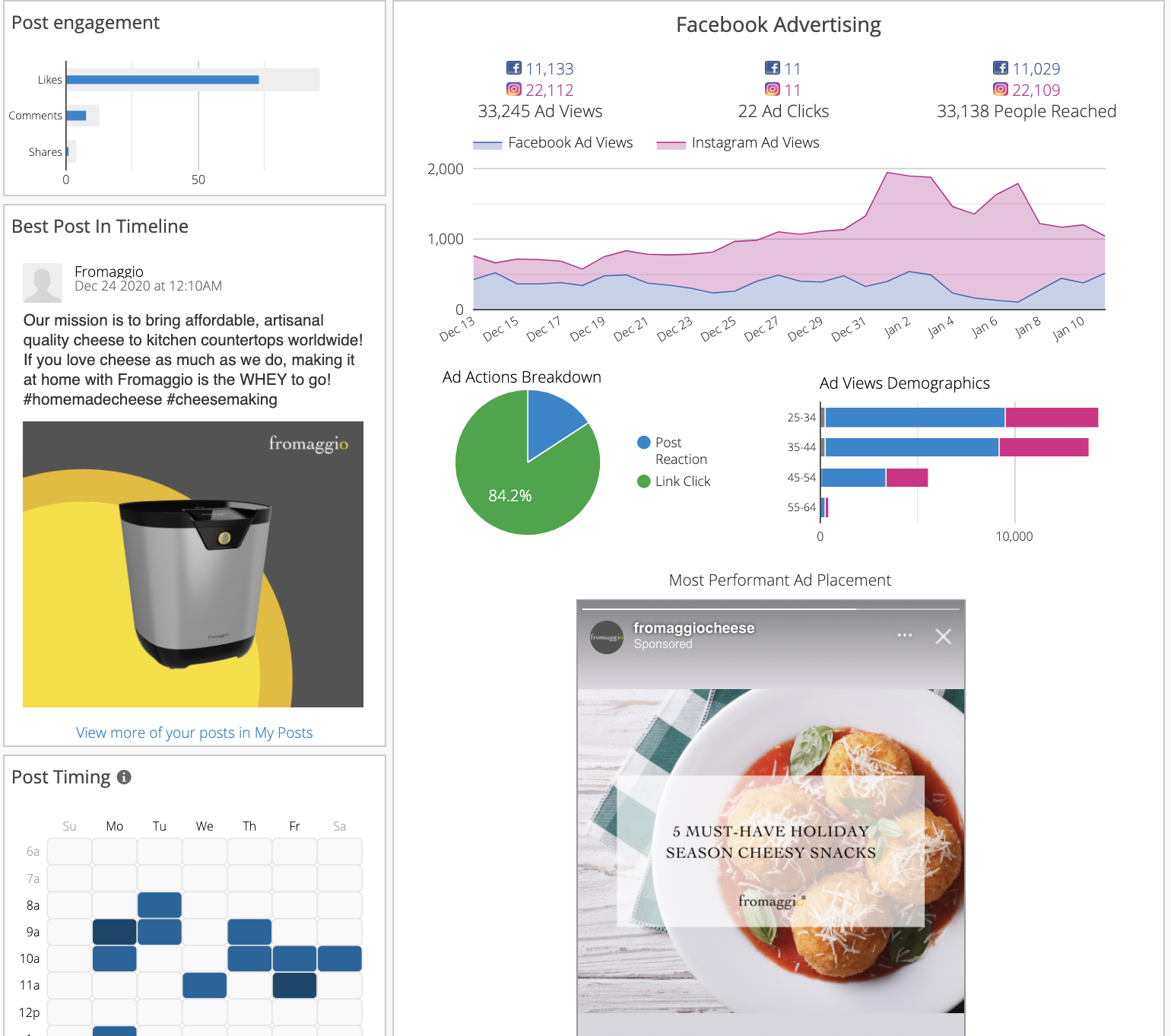 Try Social Media Marketing For Franchises Risk-Free For 90 Days 

SocialMadeSimple offers a free 90-day pilot program for franchise brands wanting to test-drive social media marketing without the commitment. We know the power that social media marketing holds, so we want to prove to businesses that it can drive real results. Each month, we admit 3 new franchises into our social media marketing pilot program, which includes everything in our franchise marketing package: organic content, hyper-local advertising, access to our platform, and reporting with 24/7 support. 

Still not convinced? Read one of our many client success stories to see just how well social media marketing has worked for all types of franchises!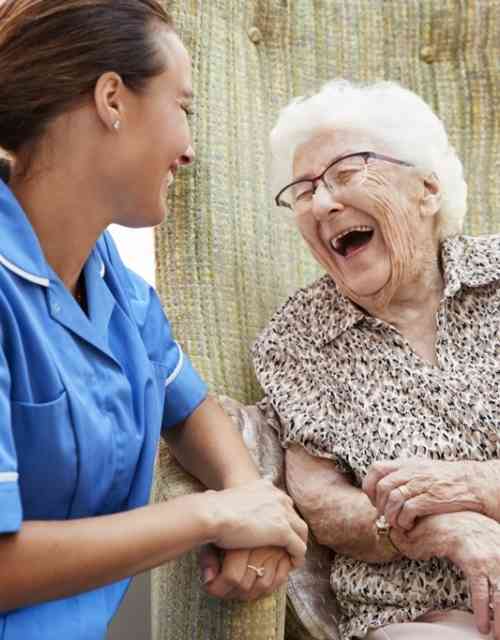 Become Our Next Success Story Preferred Care at Home is a national, family-run in-home care agency specializing in affordable senior care to assist with daily tasks and offer emotional and social companionship. The Senior Care Facility was in need of a strategy...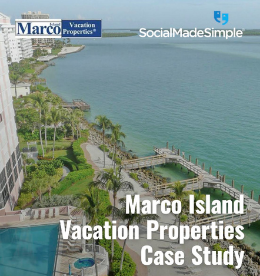 Being a family-owned and operated company, Marco Island Vacation Properties have limited resources to allocate towards digital marketing and were in need of a social marketing program that, above all else, focused on driving website traffic, increasing brand awareness, and building engagement to book more vacation rentals. Learn how this Vacation Properties Rental business generates over 17,400 website visits per year using paid social advertising.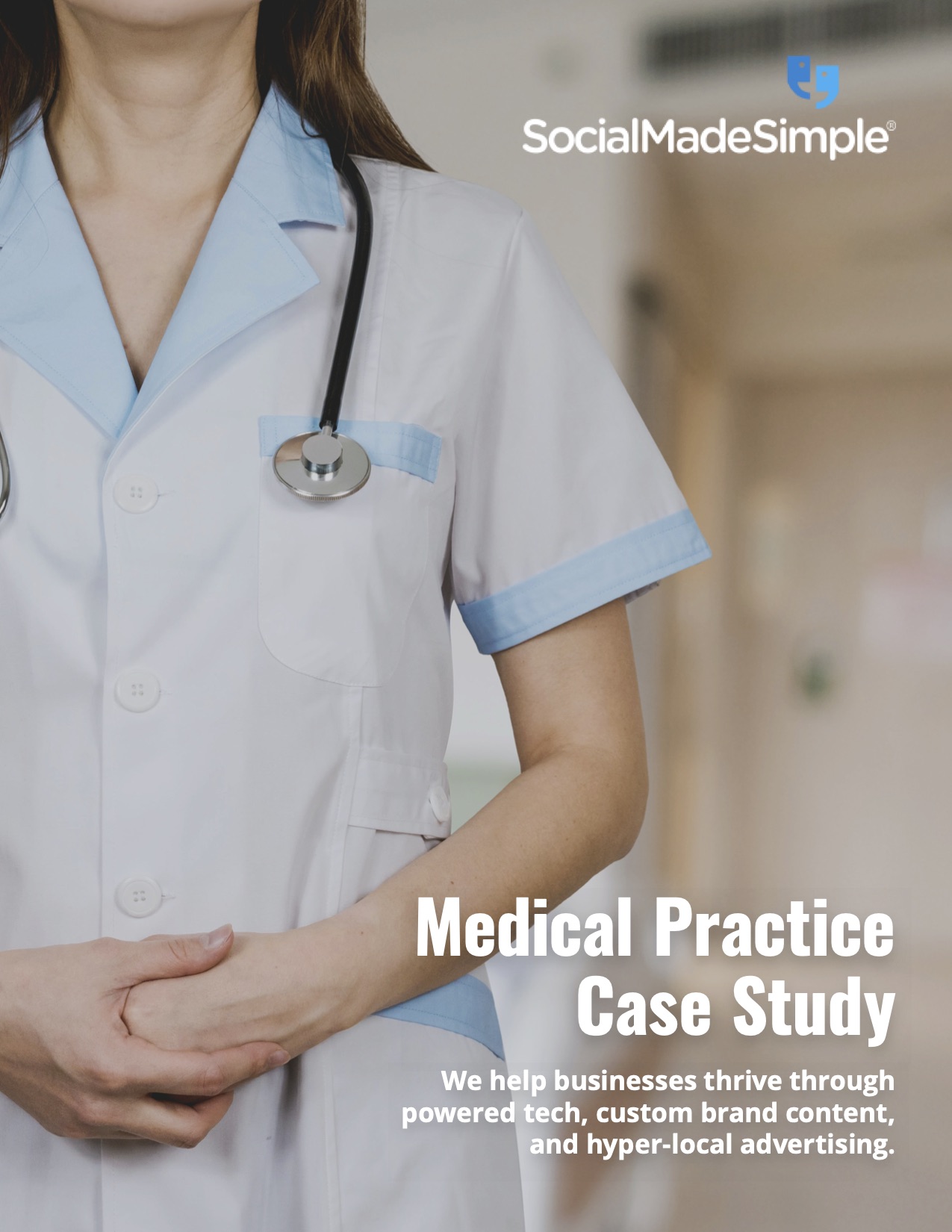 SocialMadeSimple works with a leading end-to-end medical practice growth solution provider. This partner was looking to add social media services to their suite of products and they were in need of a white-labeled vendor that could deliver quality social media services at scale for several of their clients. Today, SocialMadeSimple produces social media content and ads for over 1,600 of their active clients. 
© Copyright 2020 SocialMadeSimple, LLC.