Organic Instagram Marketing Made Simple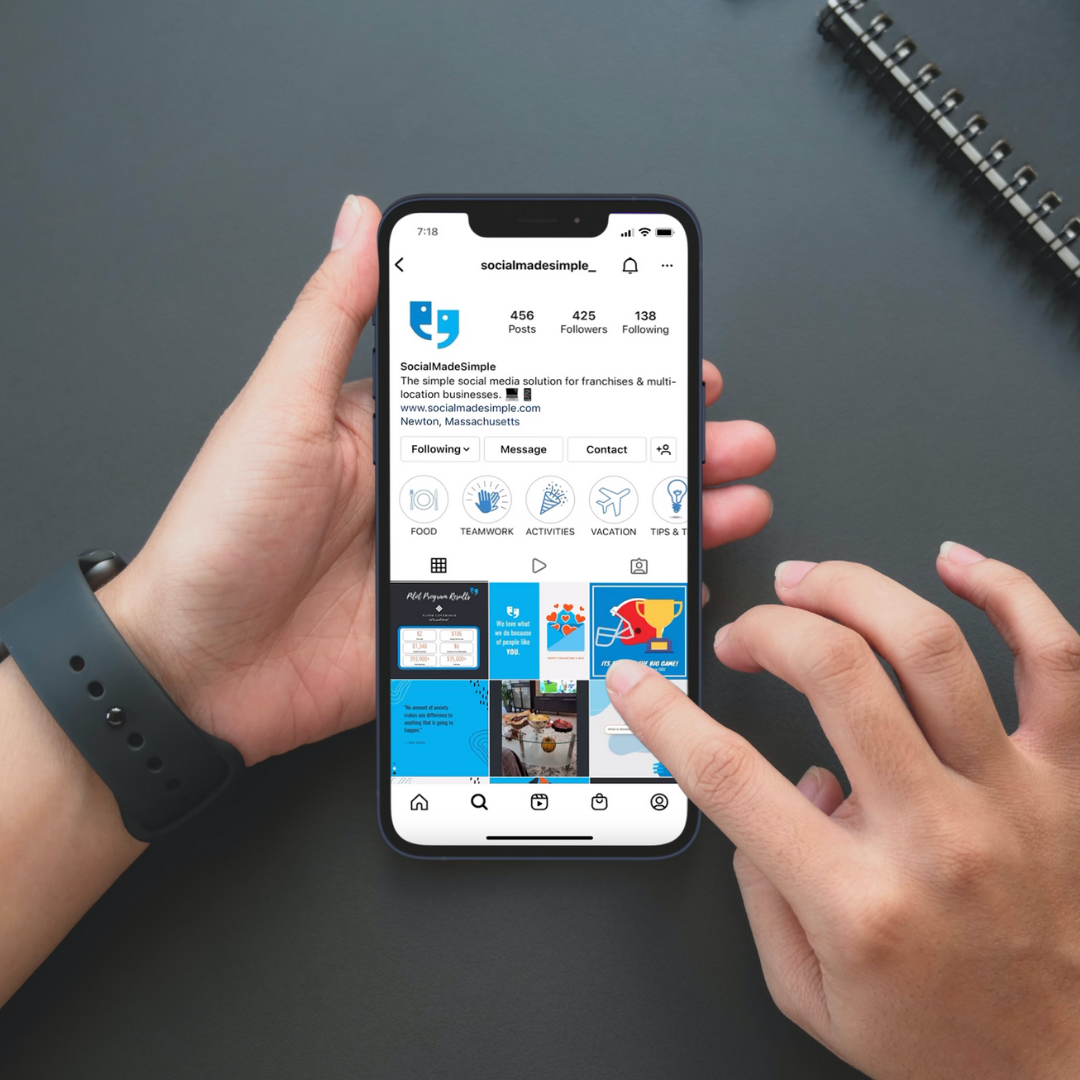 Why Should Your Business Be On Instagram?
Being one of the only billion-user social platforms today, Instagram gives businesses the opportunity to increase brand awareness and reach a wider audience by posting organic content. From Instagram Stories to Reels, the platform provides businesses with a variety of opportunities to really get creative with content! Although Instagram has marketing solutions that can fit any type of business, e-commerce brands can especially benefit from Instagram marketing, considering that 130 million Instagram users tap on shopping posts every month – Not to mention that 78% of top brands have shoppable accounts!  
Organic Instagram marketing is worth it; see for yourself!
Setting up your business account is quick and

cost-free

.

With the right strategy, your content can build engagement with your audience and increase followers in no time (more followers = more eyes on your brand)!

An opportunity to post to multiple places within Instagram.

By scheduling your Instagram posts ahead of time, you can automate the process and save yourself time to focus on your business!
How To Set Up an Instagram Business Account
Before diving into the step-by-step process of creating your Instagram business account, there are a few things to note:
There is no cost to set up a business account on Instagram.
A Facebook page and an existing personal Instagram account are required to create an Instagram business account.
When switching to a business account, you will no longer have the option of setting the account to private, although you may switch back to a personal account if desired.
Follow the steps below to switch to a business account, according to Facebook for Business:
Go to your personal Instagram profile and tap the menu icon on the top right corner.

Tap Settings.

Tap Account.

Tap Switch to Professional Account.

It is recommended that you connect your business account to a Facebook Page that is associated with your business. This will make it easier to use all of the features available for businesses. Only one Facebook Page can be connected to your Instagram account.

Add details, like your business category and contact information.

Tap Done.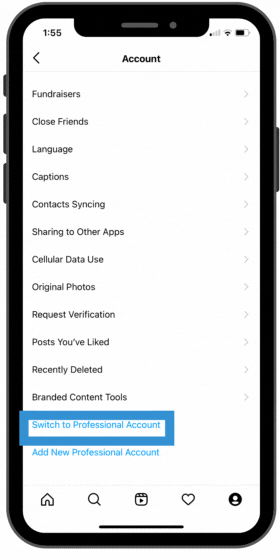 Once your Instagram business account is created, there are a few minor elements to set up before diving into a content strategy, such as:

Profile photo – It is typically best practice to use a company logo as the profile photo for brand recognition. Keep in mind the profile photo is cropped and appears as a circular image that is 150 x 150 pixels. 
Account name – There is a 130-character limit, but you may want to keep it simple and just use your business name for this one!
Bio – The bio is a great place to add a short description of your business, as well as add any hashtags or emojis to stand out a bit more. 
Website & contact options – Lastly, add your business's contact information to increase the chances of turning your followers into customers: website, phone number, email, address.
Instagram Content Strategies That Build Engagement
Don't waste your time creating and posting content that isn't being seen or engaged with. To reach and engage with a wider audience, there are certain content types that have been proven to be the most effective.

Types of content to post:
User-generated content (UGC): Coca-Cola's Share a Coke campaign, Apple's Shot on iPhone campaign, GoPro's Instagram Photo of the Day campaign, and many more successful campaigns are proof that this is one of the most effective ways to spread brand awareness and engage your audience… it works! Encourage your audience to share images or videos using your product or service in a creative way that makes your brand memorable.
Company culture: Your customers want to build trust around your brand, and by posting behind-the-scenes moments with your employees, or maybe demonstrating how a popular product is made, there is a better chance to connect with your followers.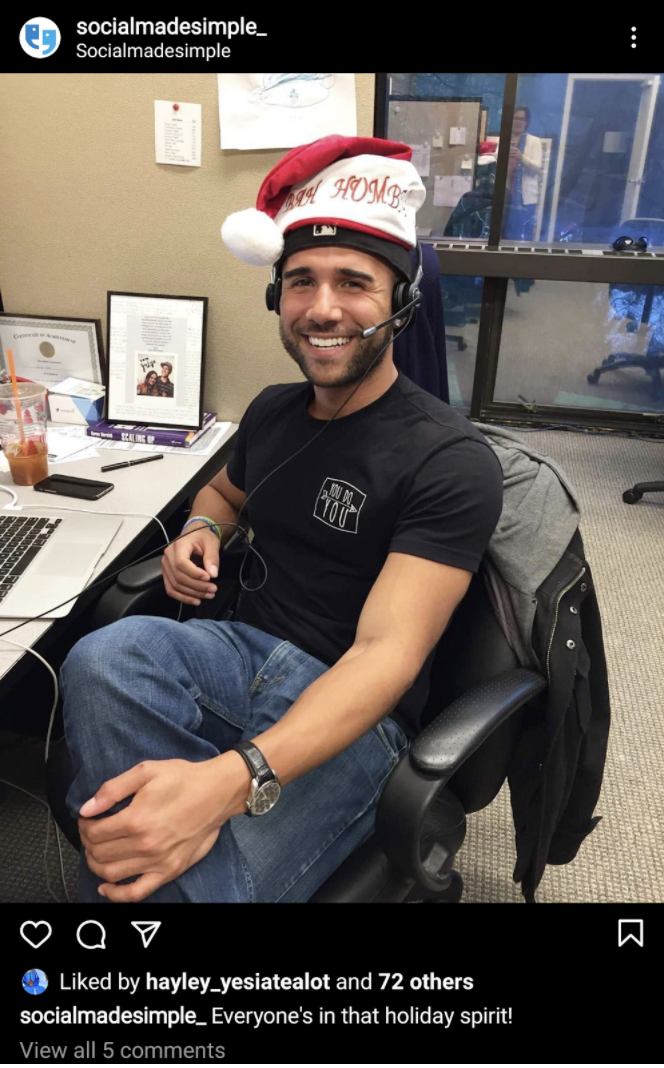 Show off your happy customers: Don't let your happy customers go unnoticed! Highlight customer success stories and take this chance to show off what your business can do.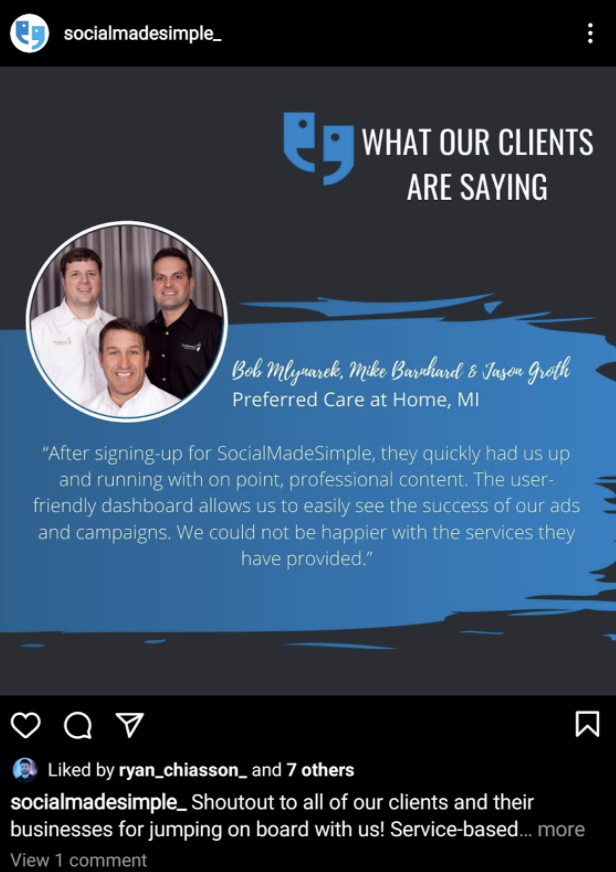 Giveaways: What better way to capture someone's attention online than giving away free stuff?! Giveaways are known for being an effective promotional tool for growing a customer base and brand awareness.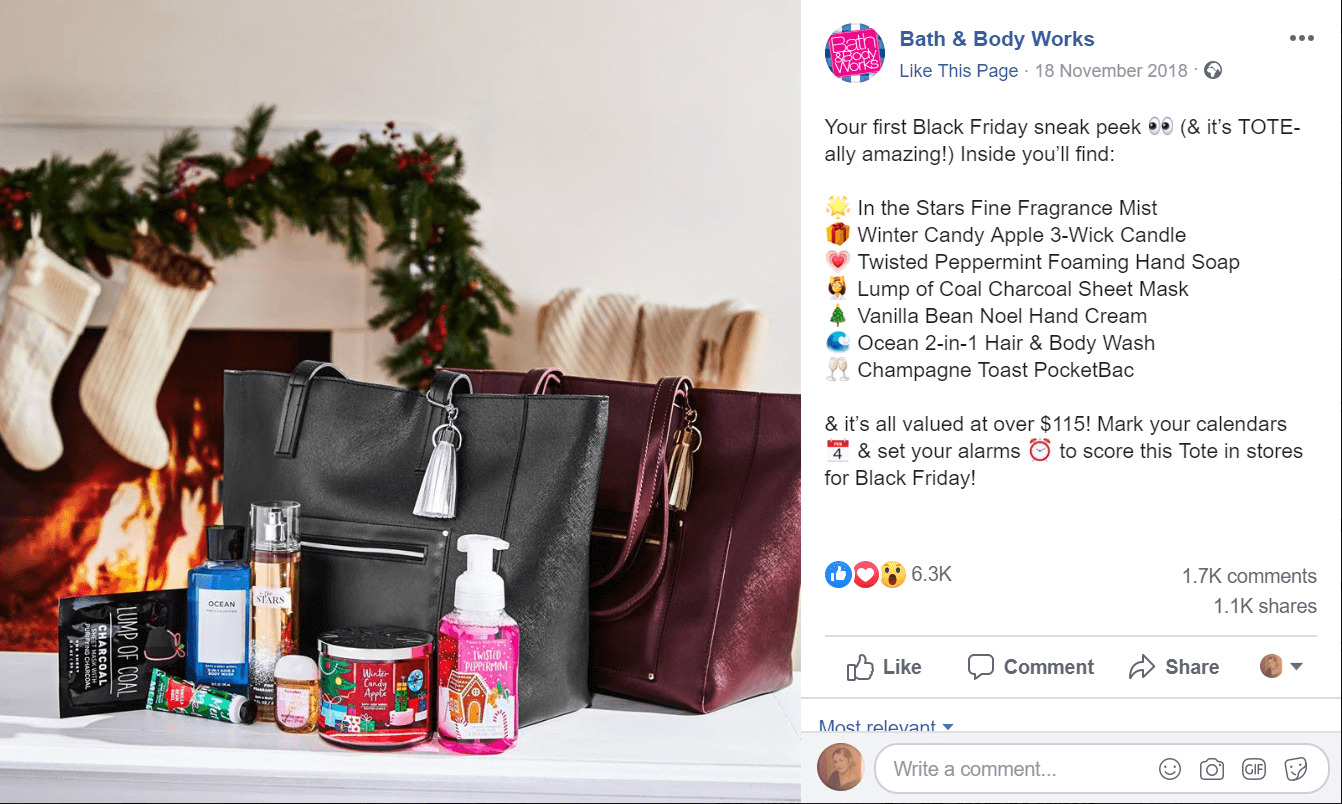 Instagram influencer marketing: With a similar idea as user-generated content, influencer marketing uses the power of strategic partnerships to reach an even wider audience. Instagram influencer marketing is the strategic partnership between a brand and an Instagram user who has a significant number of followers and whose followers match the brand's target audience. By Instagram influencers posting about your brand, products, or services, your brand is out there in a way that is fast and efficient. 

How Many Places Can You Post To On Instagram?
Instagram continues to release more and more tools for business accounts to really see success on the platform. One of the best tools is simply the opportunity to expand content and post to multiple places within the platform. 

Tip: Promote your live-stream on your Instagram feed or Stories before to get more eyes on it!

Instagram Marketing Tips & Best Practices 2021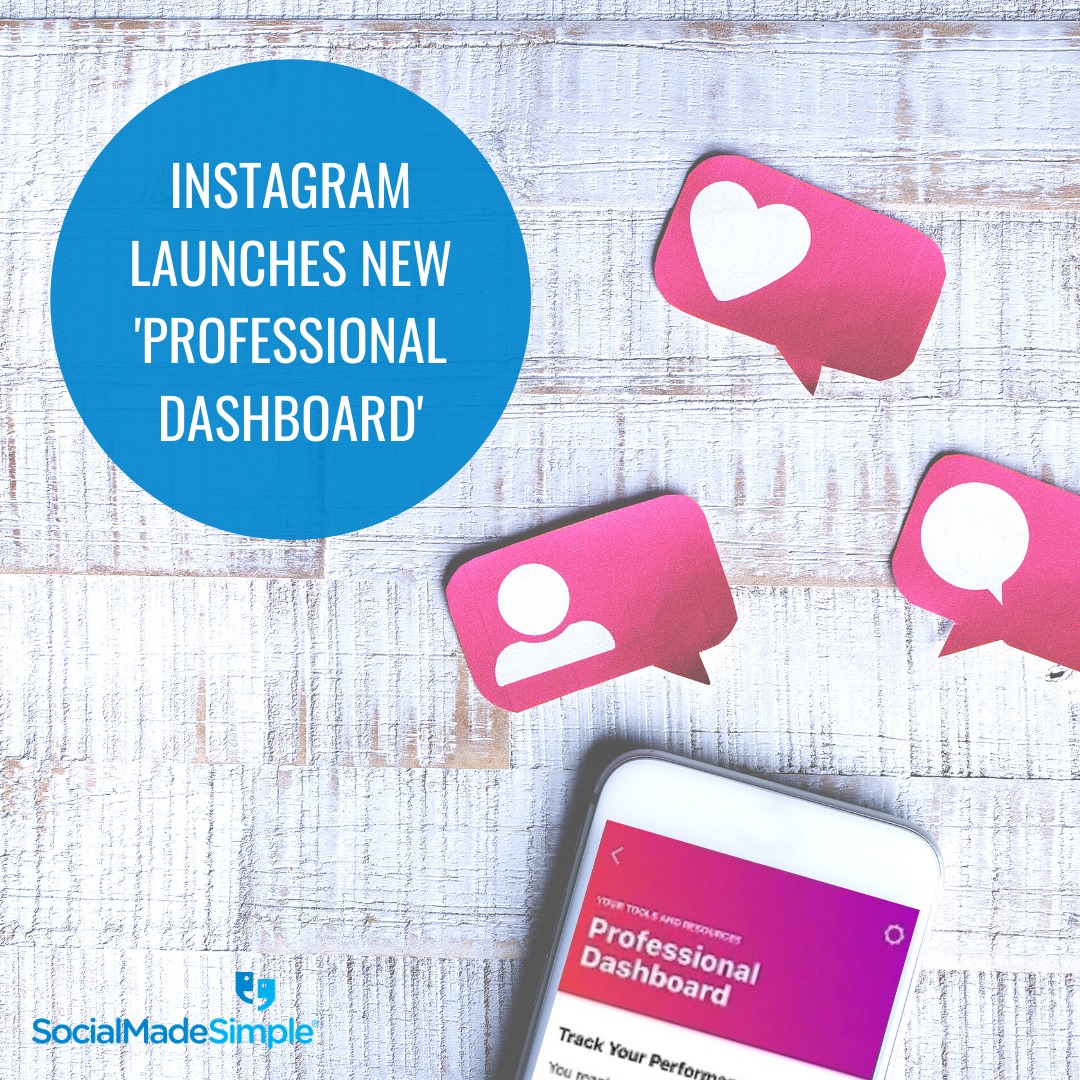 Instagram is on the rise as a marketing platform and, from 2020 – 2021, has been launching multiple new features, with plans for only more growth moving forward. It's crucial to keep up with Instagram's newest features, so you have access to all the tools you need to succeed with Instagram marketing. Instagram's new Professional Dashboard, for example, allows you to stay informed all in one location in a way that is organized, cohesive, and efficient!
Additionally, it can be easy to post on your account to your feed and forget about Stories. Don't miss out on the chance to get your content seen when there are over 500 million Stories posted per day.

Clearly identify your goals before posting to Instagram. What is your objective?
Educate customers

Increase brand awareness

Build online presence

Sell products directly

Drive traffic to a website

Get new leads
Hashtags are social media 101! By adding hashtags to your caption, you are directly increasing the chances of your post being seen by a wider and newer audience beyond your followers. 
It is best practice to write a caption with every image or video that is posted. A way to build engagement through captions is to include a call to action (CTA), such as directing traffic to a link in your bio, for example.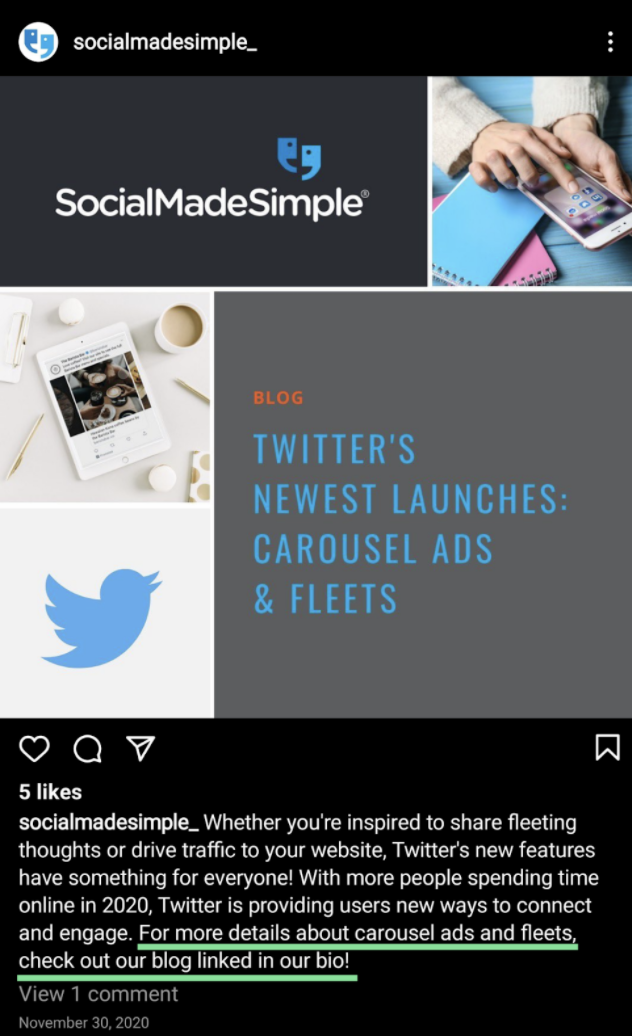 Understanding Instagram Analytics
Instagram Analytics provides some limited performance measurements such as follower growth, reach, impressions, and engagement. Typically, all results are important to measure, but some specific results will give you a quick indicator of your overall success.  You will want to keep an eye on follower growth and engagement (Likes & comments).
The goal is to have a steady increase in follower growth as you continue to post content and implement a content strategy. Strategies can always be shifted, so if there is a sudden drop in followers or level of engagement, then that should indicate it is time to re-strategize your content and find out what your followers want to see!
Where To Go From Here
Have you seen success with posting organic content to Facebook and want to try something new? Hesitant to believe that Instagram actually has marketing solutions for all business types? New to social media marketing altogether? No need to stress! Posting organic social media content is a cost-friendly marketing strategy that comes with relatively low risks. If you aren't ready to hire an in-house social marketing manager, a great place to start is with an affordable agency that offers not only Instagram organic posting but paid social advertising as well!
Be sure to schedule a call to learn more information and get any questions answered about what SocialMadeSimple can do for your social media marketing.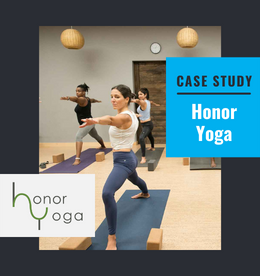 Become Our Next Success Story Honor Yoga is a yoga studio franchise offering beginner-friendly and accessible yoga opportunities for all ages, both at the local and global levels. That's not all - They also provide in-studio and online yoga teacher training sessions!...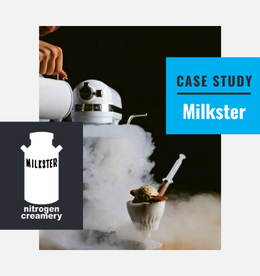 Milkster Nitrogen Creamery is an ice cream franchise that uses liquid nitrogen to custom-make every order. In a 90-day franchise marketing pilot program, SocialMadeSimple became the social media team for five Milkster locations across the U.S. with the goal of driving tangible results in the form of in-store visits, sales, & brand awareness. See how we drove them results through Facebook advertising!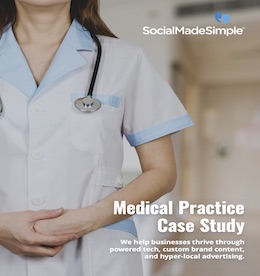 SocialMadeSimple works with a leading end-to-end medical practice growth solution provider. This partner was looking to add social media services to their suite of products and they were in need of a white-labeled vendor that could deliver quality social media services at scale for several of their clients. Today, SocialMadeSimple produces social media content and ads for over 1,600 of their active clients.