10 Social Media Musts for Your Franchise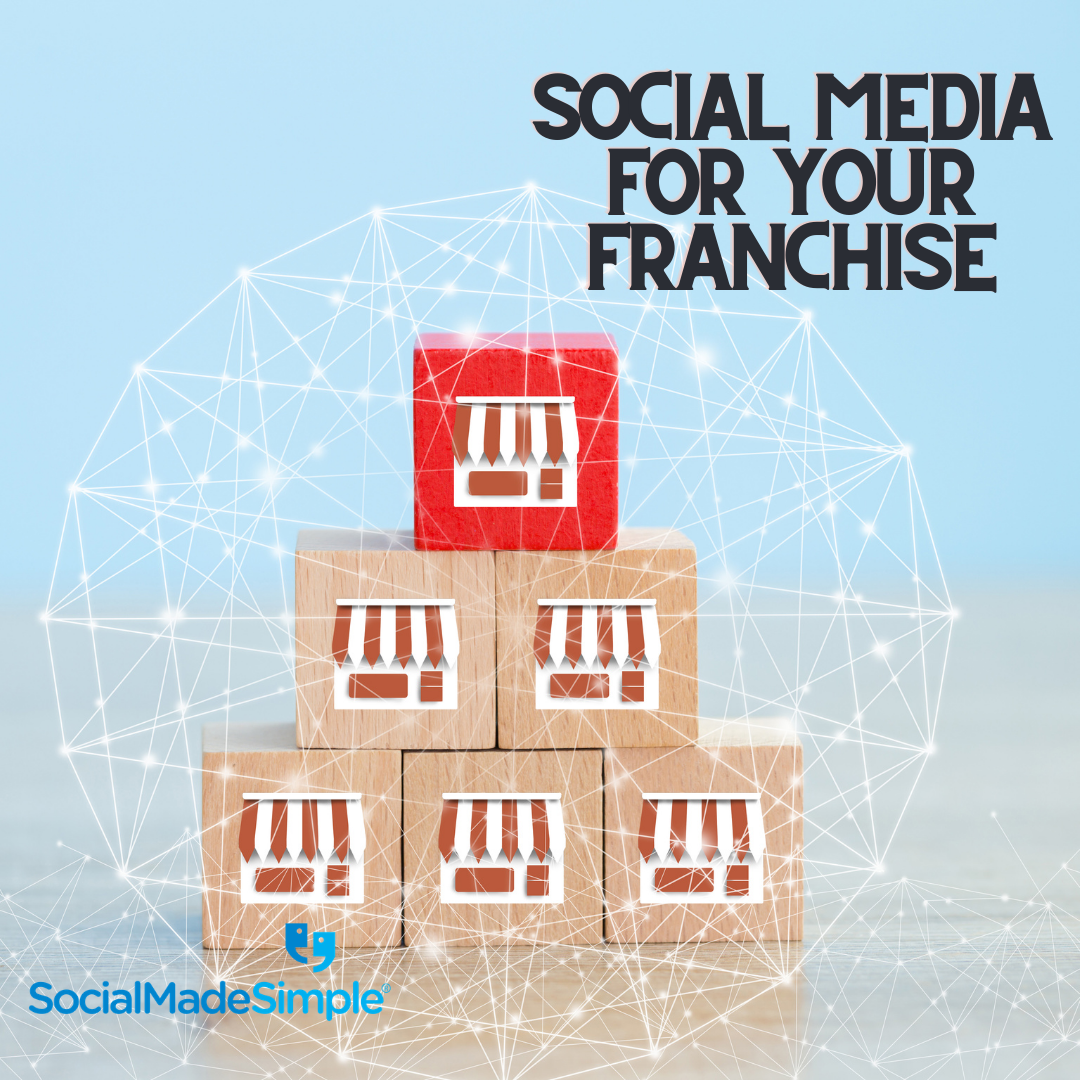 The challenge for many franchises partially lies in finding the balance between implementing a cohesive social media strategy and allowing each individual franchisee to express their unique brand voice to attract a local audience. As you will soon learn below in tip #4, social marketing for your franchise all comes down to localization… and a few other commonly missed tips that will be covered as well.
This article will guide you through the 10 social media marketing musts for your franchise that every franchisor and franchisee need to know!
1. Automation 

Through marketing automation, there are several marketing software platforms you can use to schedule your posts ahead of time and watch the magic happen! Using marketing automation is not a new concept for businesses but it continues to expand into being used for social media and is a predicted marketing and technology trend for 2021. SocialMadeSimple's platform, for example, provides a business with one centralized destination to manage a cohesive social marketing strategy that is automated and scalable (we'll get to that next), no matter the number of locations. This is how you can post content regularly and efficiently to promote your brand without sacrificing your time… welcome to the magic of automation.
2. Scalability is Your New Best Friend
Does managing a brand's social media page sound like hard work? Now imagine managing tens, hundreds, or even thousands of social media accounts for each of your franchisee locations.
Just to be clear, managing all of these social media accounts come with a long list of tasks:
Creating your content. 

Scheduling your content. 

Posting your content. 

Managing content engagement. 

Reporting and analyzing results.

Monitoring ad campaigns.
Just to name a few.
The beauty of utilizing marketing software, such as SocialMadeSimple's platform, is that it offers an easy way to publish posts across multiple social platforms such as Facebook, Twitter, LinkedIn, and Instagram all from the same page. It's that easy! This platform is what we use to successfully manage and monitor our own social media marketing, plus that of thousands of single and multi-location businesses we have served over the last 10+ years.
Especially as the number of franchisees grows, franchisors should consider investing in marketing technology to both automate and scale the execution of your franchise's social media marketing strategy.
3. Listen to Your Customers
As you can expect, there are some social media best practices that are applicable whether you are a single or multi-location business. One that is too commonly overlooked is using social media to listen to your customers and identifying who they really are. 71% of consumers are likely to buy from a brand after a positive experience on social media, according to a survey conducted by Sprout Social. It makes sense to pay close attention to aspects on your social media pages such as:


Recurring issues 

Frequently asked questions

Which type of content has the most engagement

Identify those engaged followers and convert them into customers

Customer feedback

Being alert to your customers' needs is how you will earn your audiences' trust, create a loyal customer base, and convert both unhappy customers and new ones.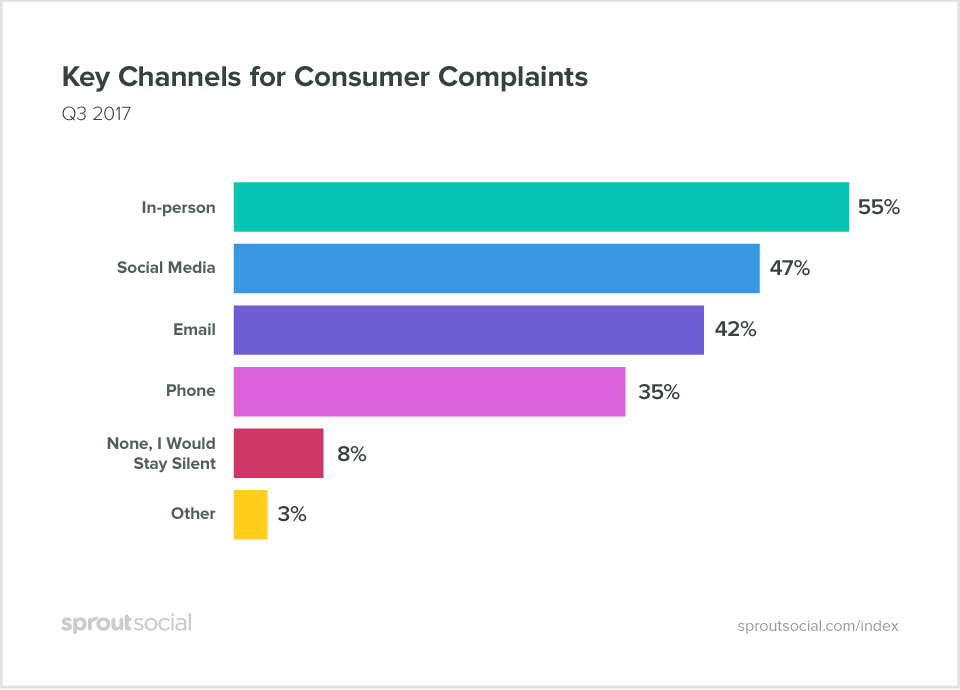 4. Local, Local, Local 
If it wasn't clear enough, the key here is… localization!
By allowing franchisees to add unique local components to their social media strategy, you will see that it will be A LOT easier to attract a local audience. Sure, if you look at a franchise like McDonald's, their social media and branding is fairly uniform throughout all franchisee locations. Every franchise is unique and should follow what makes the most sense in the current stage of their business; but if your business is not a franchise with over 38,000 locations, like McDonald's, then let's just say it's a good idea to have some sort of balance between sticking to corporate brand guidelines and incorporating localization to your individual franchisee marketing strategy. With growing your franchise locations, comes the need for personalization, adapting to these individual locations, and gaining the trust and attention of the local community.
Each new location that your business expands to welcomes a new customer base, so make sure your marketing strategy includes a focus on attracting those new customers!
5. Videos
Considering what you may have expected about the elevated social media usage throughout 2020, video marketing is a trend that doesn't seem to be going anywhere anytime soon. Again, this is not unique solely to franchises, but a social media must-have nonetheless. Not only do videos attract the attention of more people, but it resonates with your audience in a way that both keeps your current customers engaged and increases the conversion of new customers. Since part of a franchise's goal with expanding locations is to build trust within that new customer base, video content that resonates with your local audience is an effective way to achieve this. 

Here are some examples of engaging video content to get you started:
Live streaming

Vlog

Interview or Q&A 

Testimonial

Product tutorial

Company culture clips

User-generated content

Product review

Contests and giveaways
6. Remember to Engage with Other Users 

Trust me, single-location business owners tend to forget about this one as well! When you have multiple locations to worry about, and especially without automation, it's hard enough having to manage and monitor your brand's social media page so it's understandable that some people just post and stop there. Being active on social media goes beyond posting content or just posting a story here and there. It's important to engage with other users on social media, especially when wanting to succeed in a new local market. Again, back to the topic of localization. The goal is to build trust within that community and this is another way to do it! Follow local businesses in each of the franchisees' locations, engage with their content, and take note of the online behaviors of their customer base as well. 

7. Keeping Up with Competing Franchises
Keep your friends close… & your competitors closer!
I know I'm probably not the first person to advise you to stay ahead of the competition, but what a lot of people don't do is learn from the competition. Observe the differences in social media strategies executed by your competition, notice what does and does not work, and find what you can do better.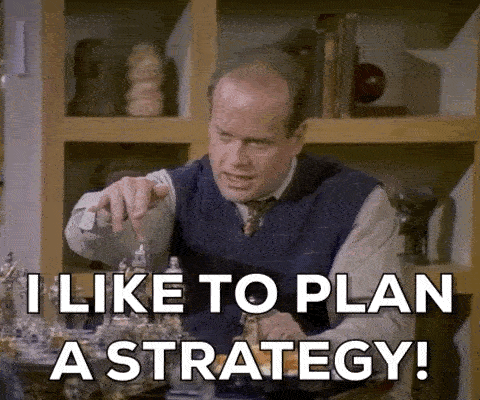 Here are some questions to ask yourself to get started:
Which types of content generate the most engagement? 

What are customers having negative experiences with? 

Who are the unsatisfied customers that I can attract to my page? 

What do we offer that they do not & how can we emphasize that on social?
8. Franchisees: Follow Corporate Social Media Guidelines (to an extent)
Although each individual franchisee needs to incorporate local aspects to their social media, they still need to have corporate social guidelines to follow as a foundation. Unfortunately, it's too easy for a single poor social media experience from one franchisee to directly impact the brand as a whole and cause it to suffer. As mentioned before, the challenge for many franchises partially lies in finding the balance between implementing a cohesive social media strategy and also allowing each individual franchisee to express their unique brand voice to attract a local audience. Each franchise is unique: some franchisors choose to keep most brand decision-making at the corporate level and others may choose to give more freedom to their franchisees in regard to their social presence. The ideal solution here is to have a balance and build a cohesive strategy.
Franchisors: At the corporate level, it's important to set branding guidelines that will be at the core of the content for franchisees. Combining this with automation and scalability, as mentioned above in #1 and #2, is what will get you a smoother workflow and more time to run your business. I highly encourage franchisors to empower franchisee owners to follow corporate social media guidelines, but to use it as a foundation in addition to hyper-local strategy.
Franchisees: When it comes to applying local aspects to your social media strategy, it only makes sense that it is executed at a franchisee level and not at a corporate level because odds are that the individual franchisee owners will have a better knowledge of the local audience and trends. Follow the corporate brand guidelines, post pre-approved content, and express a unique brand voice to attract and connect with a local audience.
9. Using Employee Advocacy For Brand Awareness
Considering people are 8 times more likely to engage with content shared by employees, do I really need another reason to explain why using employee advocacy is a must? Alright, I'll go on. 
Your employees have networks and connections of their own… use that! Through employee advocacy, you are empowering franchisors and franchisees to share the brand's content to their own social pages. The reason this works is that customers trust people more than brands; but you still need to have some thought and strategy behind it. Make sure your employees' posts don't sound like a sales pitch and are as authentic as possible. You can't fool the followers. 
Social media platforms themselves, such as LinkedIn for example, offer features such as the ability to notify employees of a certain post. It sounds simple but can go a long way!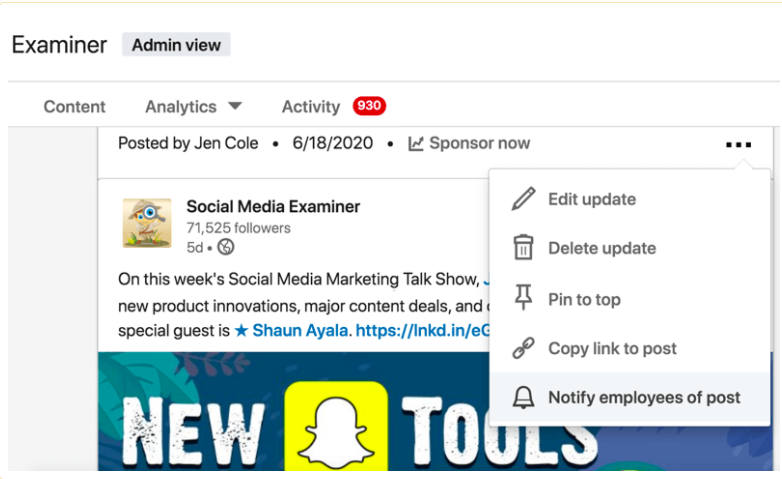 Now, I'm not saying your employees have to write an individual post about your brand each and every day, but you can begin with something as simple as notifying employees and encouraging them to share a brand post every once in a while. 
10. Stay Away From the Sales Pitch

Remember that your social pages are not just another channel for advertisements, but a way to engage and connect with your audience. As SocialMadeSimple content lead, Matt Krol, says, "It's not a sales pitch…it's content that directly relates to your niche and provides them with valuable knowledge."
Here are some content types that perform highly, according to Social Media Today, to get you started and help steer away from the sales pitch:
User-generated content:

This has been

a growing trend throughout 2020

, and offers marketers a chance to be creative with strategies such as using hashtags, contests, giveaways, promotions, and posting stories.

 
Interactive content:

Go beyond the likes and comments and create interactive content with polls, quizzes, surveys, trivia questions, and contests.

Visual content:

In order to capture your followers' attention, and keep it, it's important to lean on visuals more than text. Again, videos go a long way here! Other examples can include memes, thoughtful color schemes, and large block objects.



Positive tone: Positive content, as you could expect, evokes positive emotions to the reader, as supported by research, increasing the likelihood of your follower sharing the post. At the end of the day, this depends on the tone of your brand's voice that you wish to express, but something like humor, for example, can help relate to and connect with your audience!

© Copyright 2020 SocialMadeSimple, LLC.