Conducting A Social Media Audit & Competitive Analysis
So, you either want to start implementing a social media strategy or you're looking to up-level your current social media plan. Luckily, you're in the right place. We're going to walk you through the steps of examining your current efforts, to see where you can improve. Then, we'll help you identify and examine your competitors' social media marketing. 
Where Do I start?
Start with yourself! As Michael Jackson said, "I'm starting with the man in the mirror."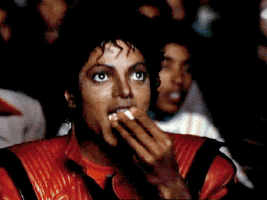 There's no sense in doing a competitive analysis without first learning where you stand. When doing a social media audit, look for the following:
What networks have you posted on during the last 30-days? (Facebook, Instagram, Twitter, etc.)

How often have you posted to these networks?

What kind of results are you getting when you post? (Comments, Likes, Shares)

Are your social efforts contributing to your

SMART Goals

?

Have you created resources or collateral?
If you aren't posting to any social media channels, this self-audit will probably be pretty quick. However, it'll be very beneficial to gather any collateral, resources, or customer lists, and consolidate them into one central location, like a Google Drive Folder. 
If you are active on social media, this audit can help start pointing you in the correct direction or help you stay on track. Check out this resource for benchmarking your Facebook Account. 
Competitive Analysis
Now that you've taken a look at where you currently stand, it's time to look at the competition. Why complete a competitive analysis? This analysis will help you understand the strengths and weaknesses of your competitors. 
Start by putting together a list of your competitors. Think about

direct competitors and indirect competitors.

Identify what social media networks your competitors are using (Facebook, Instagram, Twitter, etc.).

If your competition is on social media, are they active/how often are they posting?

What types of content are they posting on social media (Videos, Images, FAQs, etc.)?

How is their content performing (Comments, Likes, Shares)?

Are they running ads? Click here to learn how to see if a Facebook page is running advertisements. 
If your competition isn't on social media, that's a win for you! That means there's an untapped customer base you can be taking advantage of.
It may seem time-consuming to perform a competitive analysis, but the fruits of your labor will be vital in constructing your own social media strategy. You'll most likely find things you didn't even know you were looking for, including industry news, competitors' pricing, and what types of information your customer base is interested in. 
Now What?
If you're having trouble finding the time to examine your own efforts or to perform a competitive analysis, or you'd like to learn more about the social media services offered by SocialMadeSimple, schedule a call with our team. We're here to help your business succeed.
© Copyright 2020 SocialMadeSimple, LLC.