How To Create a Facebook Business Page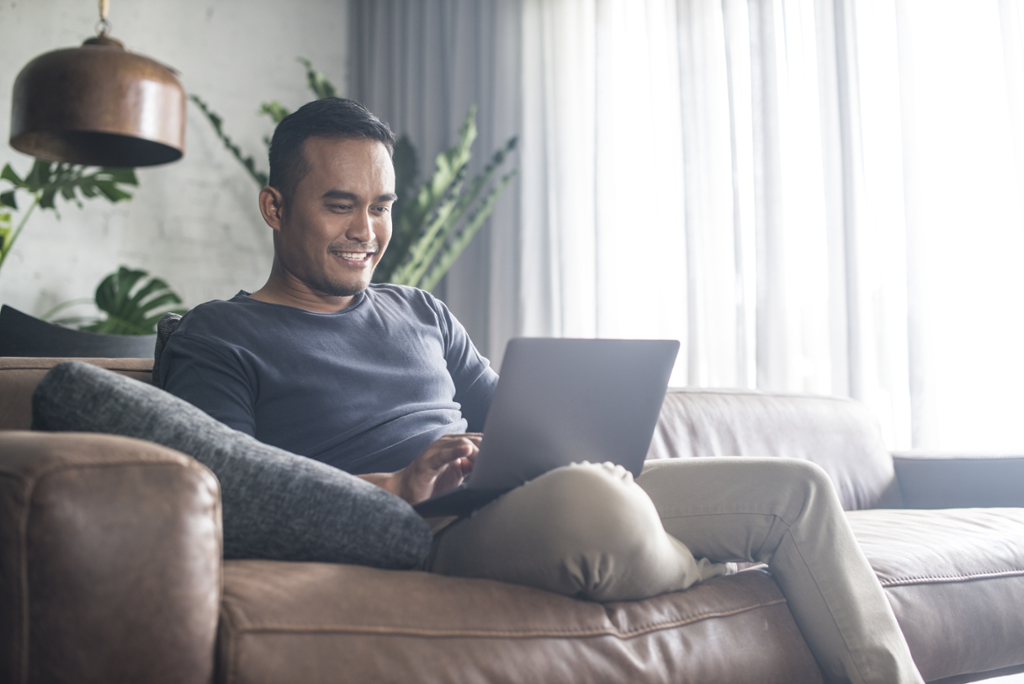 You've exhausted email marketing and just can't quite get the handle of twitter. What now? Facebook Business pages allow you to grow your company's social media presence, build brand awareness and loyalty, and capitalize on the
2.4 billion active monthly Facebook users
. 
So, what are you waiting for? Head on over to Facebook and get started on your business's Facebook page. And yes, before you ask, it is completely free to create a Facebook business page! (Thank you Facebook!)
We know it might seem a little intimidating at first, that's why we put together this step-by-step guide:
Create a personal Facebook page
In order to create a Business page, you'll first need to create a personal Facebook page. Go to https://www.facebook.com/ and fill out the "Sign Up" form on the right-hand side of the page. Don't worry, you're personal info won't be shared with any of your customers!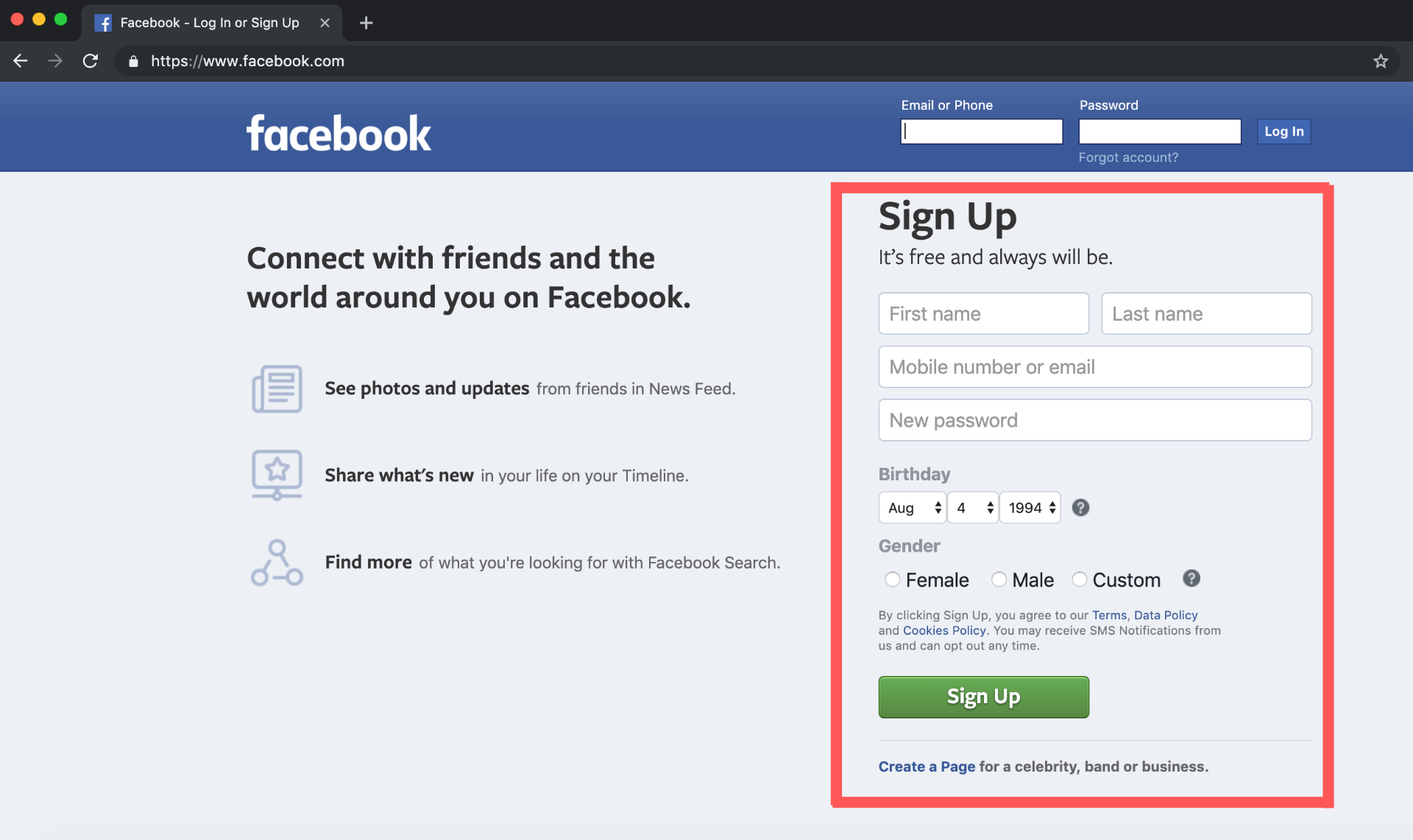 Create your business page
Once you have created a personal Facebook page, press the "Create" button at the top of the page. Then, press "Page" – you'll be redirected to https://www.facebook.com/pages/creation/.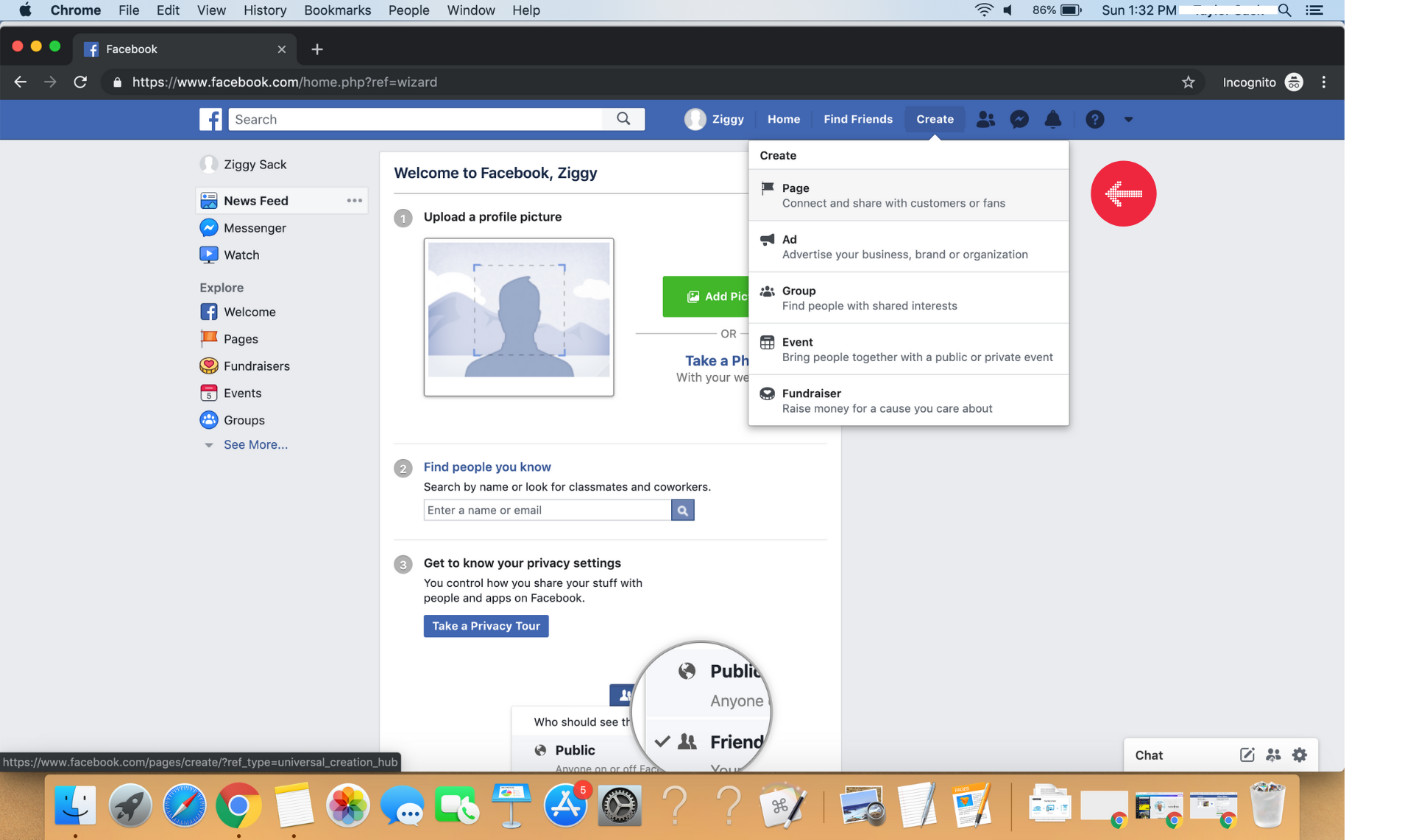 Select the "Business or Brand" option.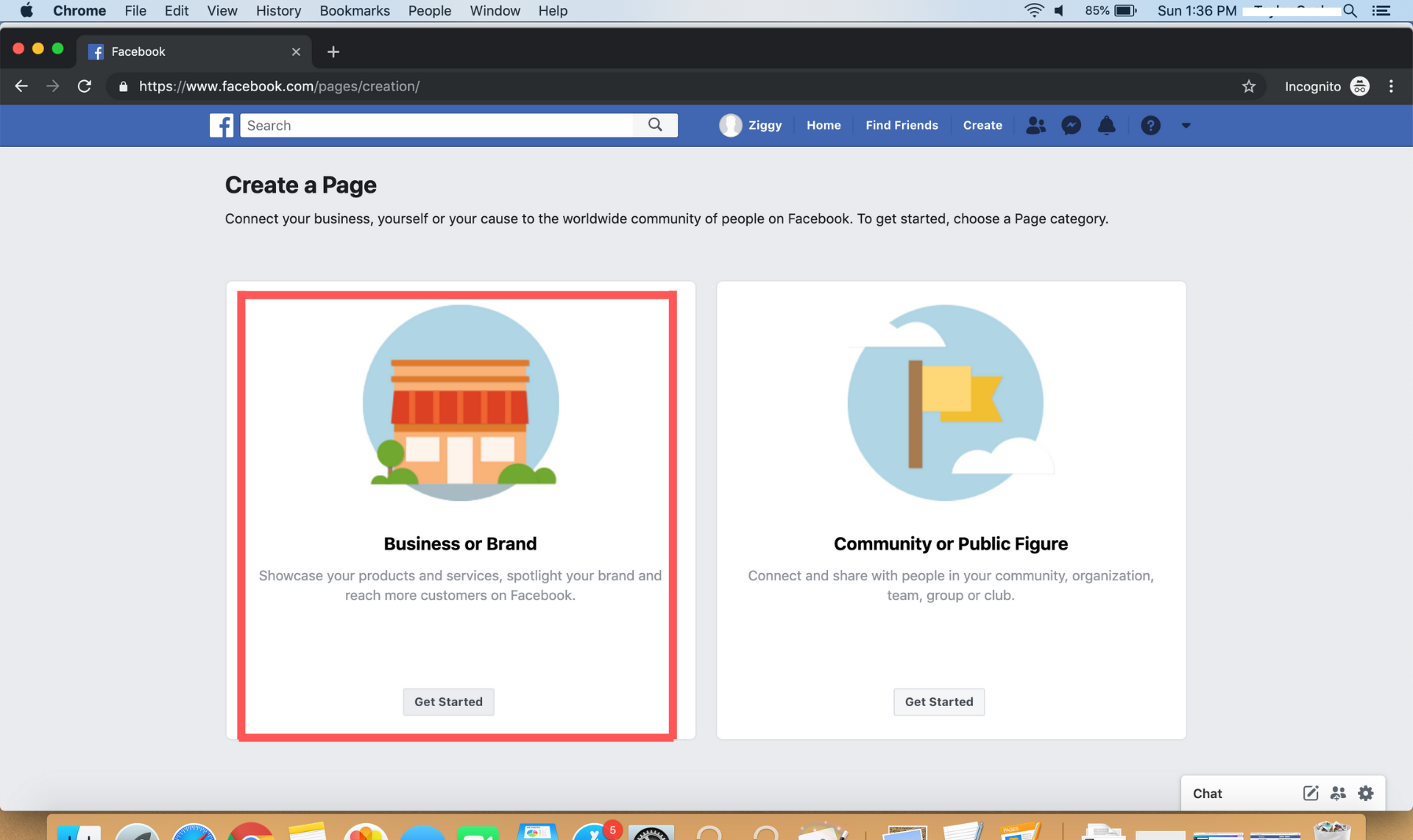 You will be asked for a Page name (this should be the name of your business), Category, Address, and Phone number (optional). Be cautious and make sure all of your information is correct, as it will help potential customers contact you and interact with your business. 
Add Profile & Cover Photos
When choosing a profile photo for your business, make sure it's something recognizable and appropriate (we're talking logos or graphics that represent your brand or product).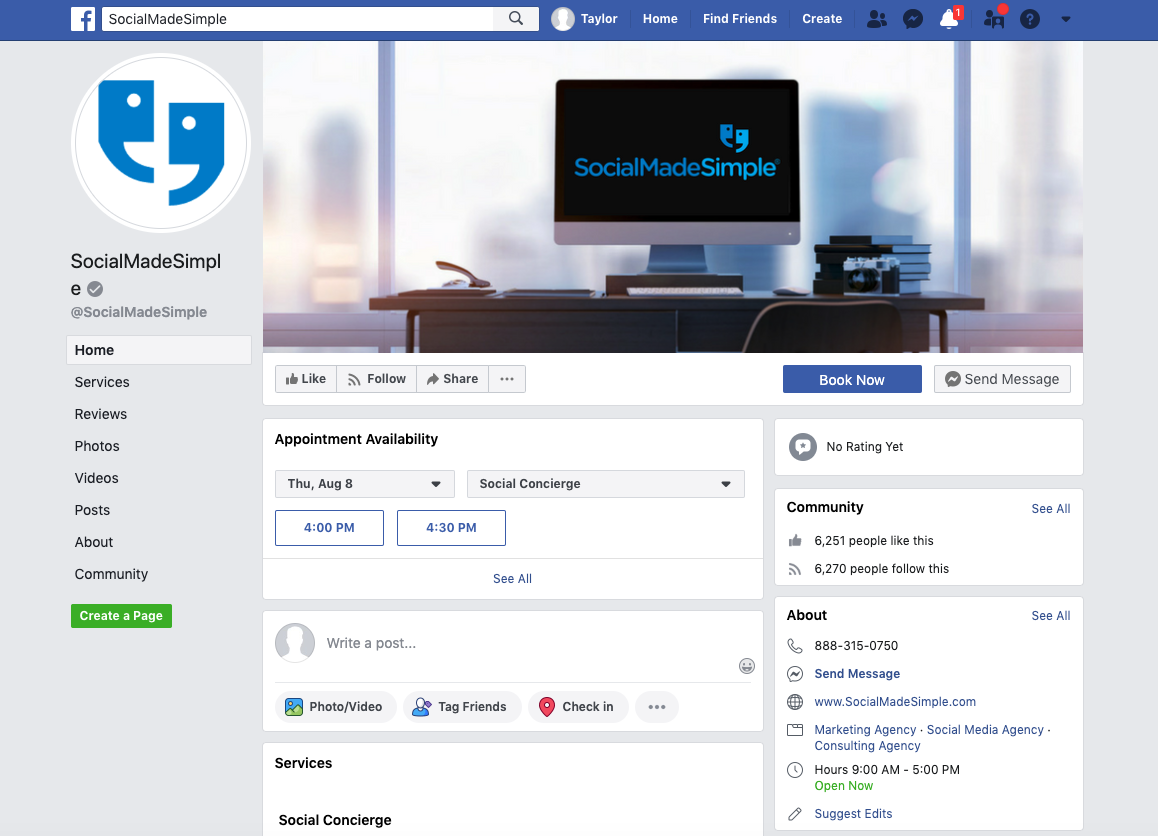 Facebook profile photos must be a minimum size of 180 x 180 pixels, but the ideal profile photo size is 360 x 360 pixels.
The ideal Facebook cover photo size is 828 x 465 pixels.
Edit Page Info
Now, it's time to customize your page. Click on the three dots under your cover photo & press "Edit Page Info".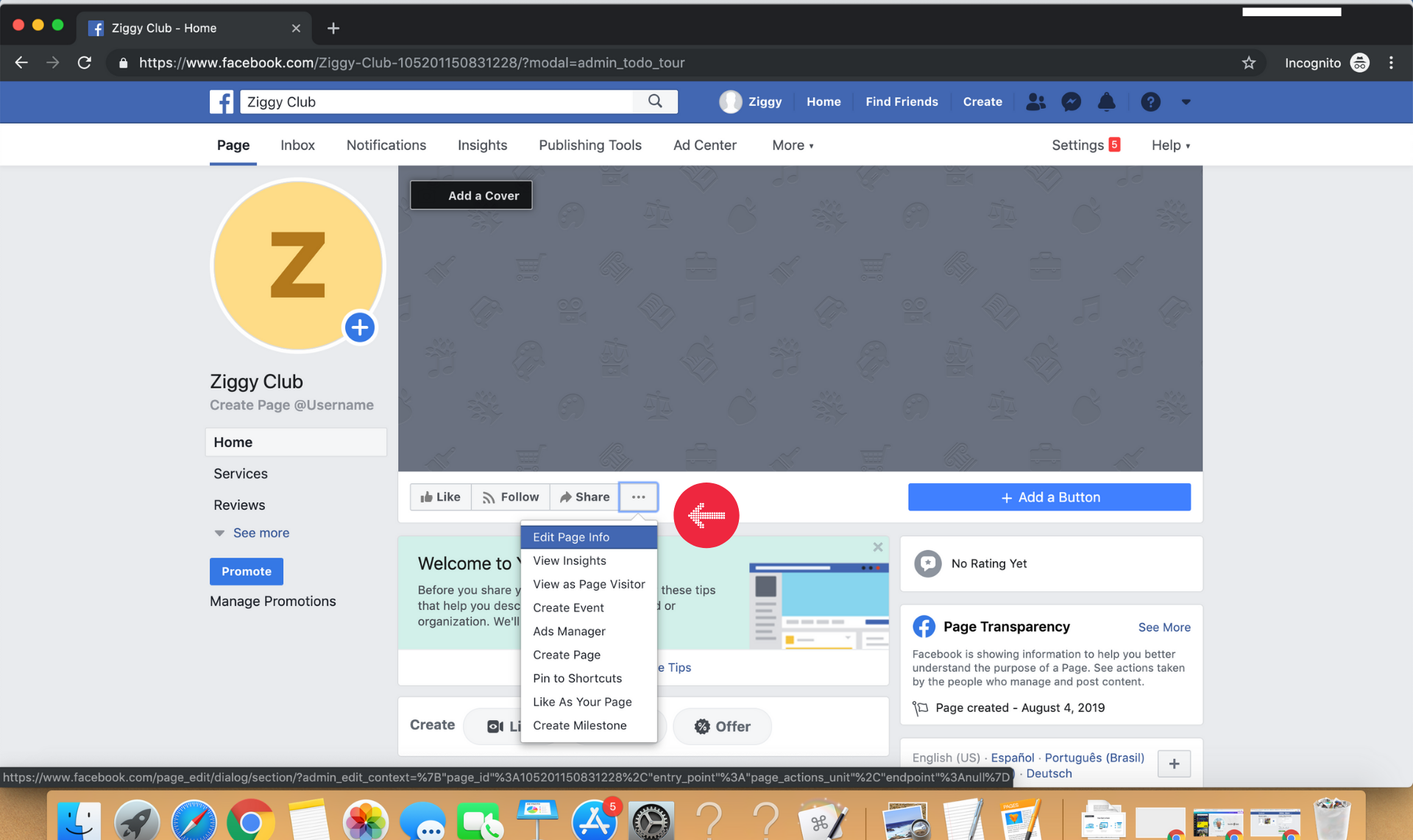 This will open up a form that allows you to customize details of your page, including:
General Info – Description

(what your business does) &

Category

(what type of business you have).

Contact

– Input valuable contact information such as a phone number, website, and email. These will help customers contact you and learn more about your business.

WiFi

– If your business offers Wi-Fi, you can include your Wi-Fi network information here.

Location

– You can choose to display your address to help customers find your business. 

Hours

– Provide your business hours.
Make sure you save all of your changes!
Add a CTA
It's important to add a "Call To Action" button so users will be prompted to take an action when they arrive on your page. 
To add a CTA, click "Add a Button".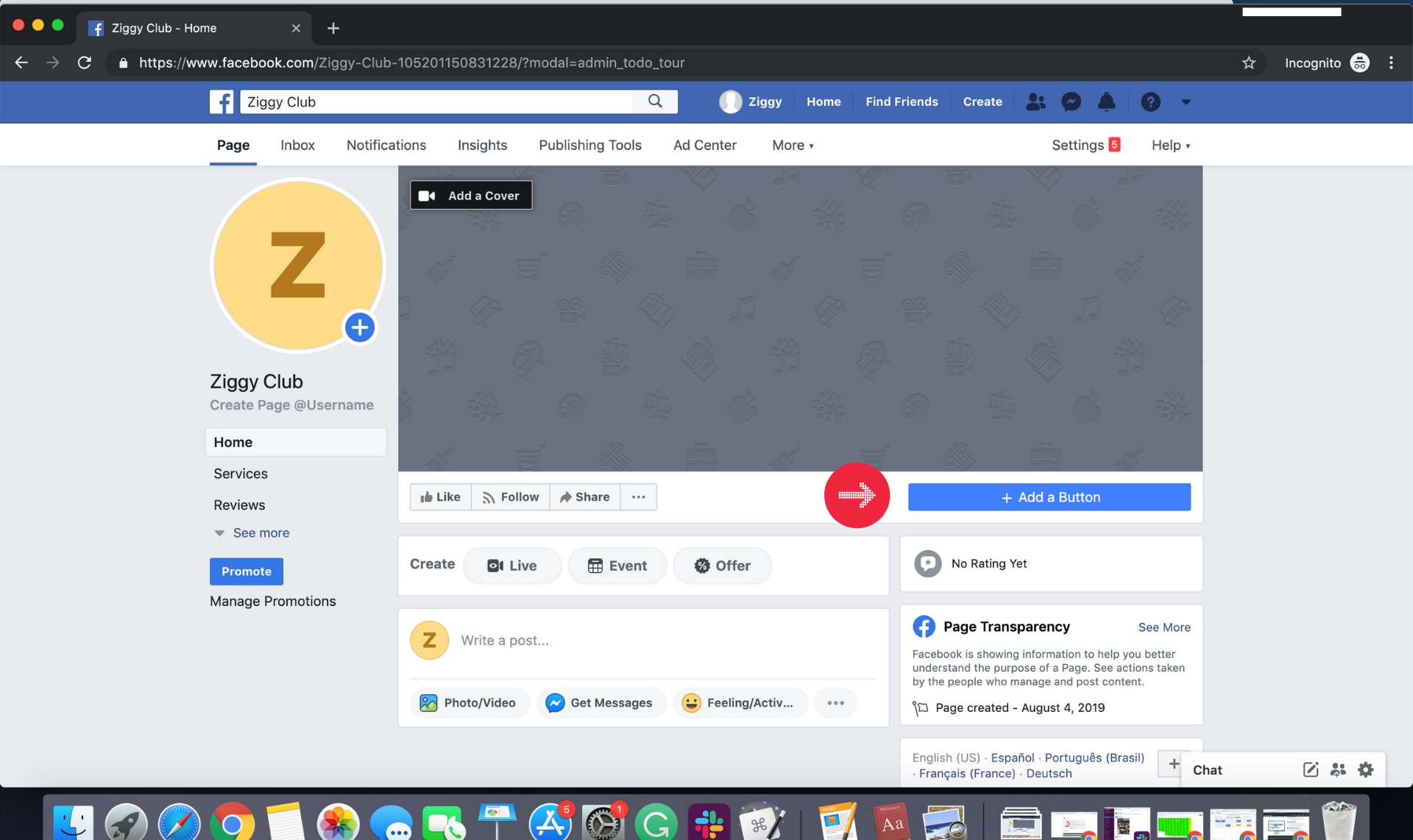 You will be prompted to select which type of button you want people to see. This will determine what action a user will take.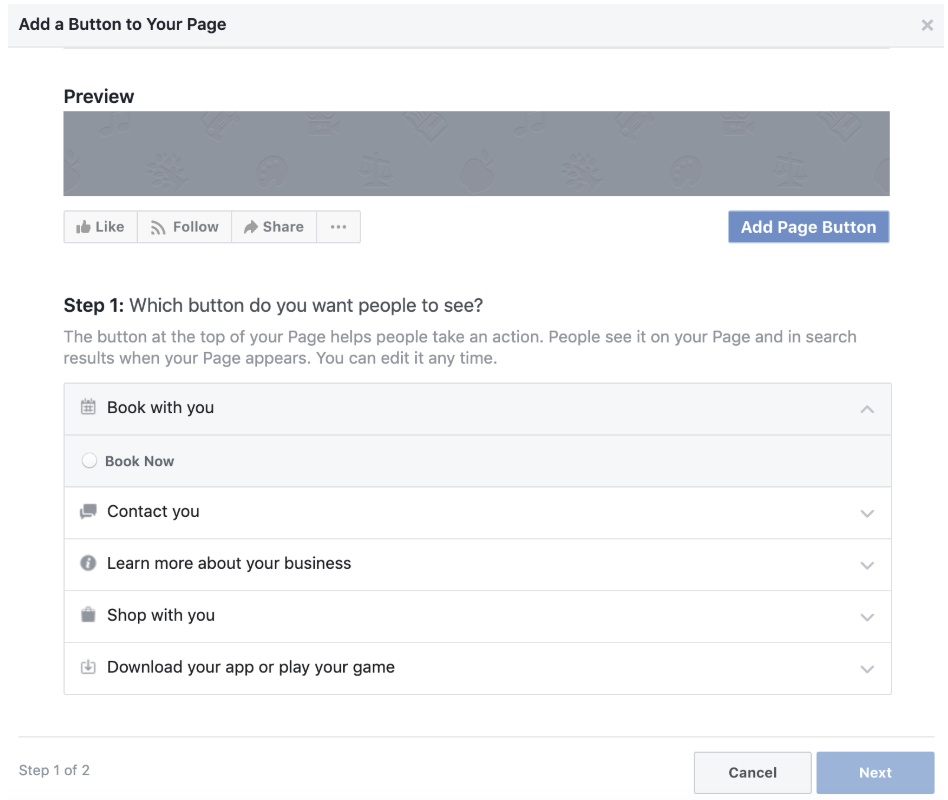 For more information on CTA buttons and how to add them to your page, check out this Hubspot article. 
Get posting
Congratulations! Your Facebook Business page is complete and it's time to get posting. Now you have the ability to share pictures, videos, business updates, and more with customers. Do your best to post anything that will bring your audience value. 
If you're looking for assistance managing your Facebook Business page, we can help! 
SocialMadeSimple is a social media marketing agency with a robust team of in-house Content Specialists. If you're interested in learning how our Content Specialists can help grow your business or brand by creating engaging and customized content, please fill out the form below, or give us a call at 617-860-2270 – we look forward to hearing from you!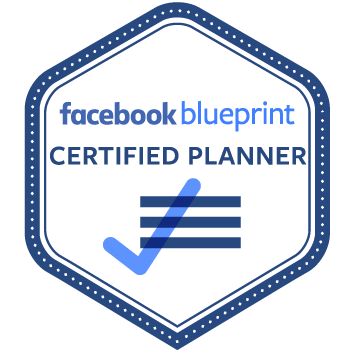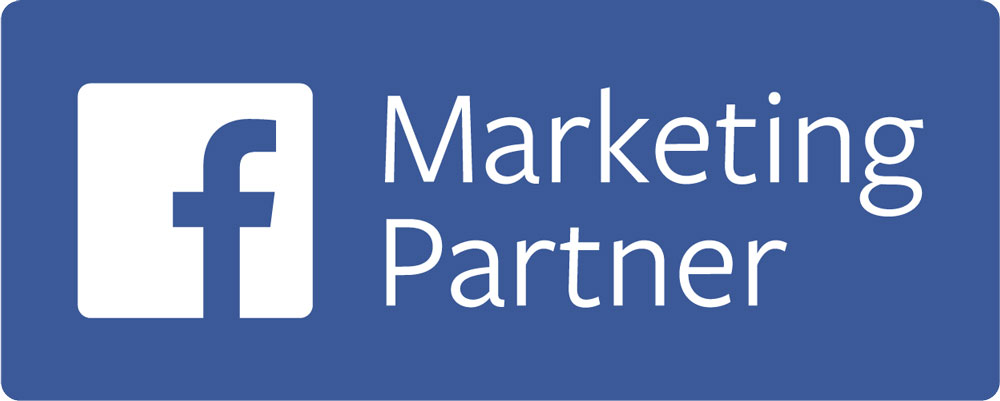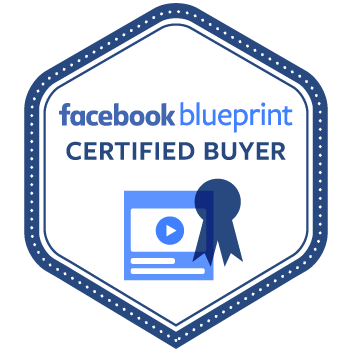 © Copyright 2020 SocialMadeSimple, LLC.
© Copyright 2020 SocialMadeSimple, LLC.