Facebook Lead Ads – Exploring Facebook's Powerful New Tool
– Corey Cotnoir –
Two clicks are all that's between you and your customers, thanks to Facebook's new Lead Ads! Just last week Facebook announced that it has finally rolled out its long awaited feature, one that businesses all over the internet are salivating over. So, let's dive into the details and see just how this new ad product will impact your business.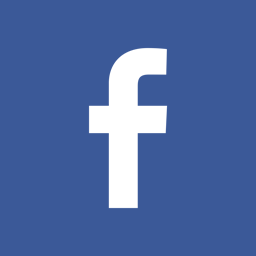 Prior to last week, generating leads and acquiring a customer's information was a bit of a rugged process. It consisted of funneling customers from social media (or other PPC campaigns) to a landing page or your website where they would be prompted to manually fill out forms with their information. In this process, we have two conversion rates, one for the original ad, and one for the landing page lead form. This means you're required to have two separate, well performing functions in place to both acquire leads, and acquire them at a reasonable price.
Now, with Facebook Lead Ads, less is certainly more. These ads have essentially cut out the need for a landing page. Removing a variable from this difficult process not only means fewer room for error on your end, but fewer steps to purchase for the consumer.
Though the elimination of a landing page does wonders to improve the efficiency of the process, it's not even the best part! With this new product, consumers don't have to manually enter information into any of the fields that you're asking for. Instead, Facebook pulls the information that already exists in their profile, such as name, email, and phone number. If you require more info, don't worry, Facebook allows you to have nearly infinite customizability within the form itself.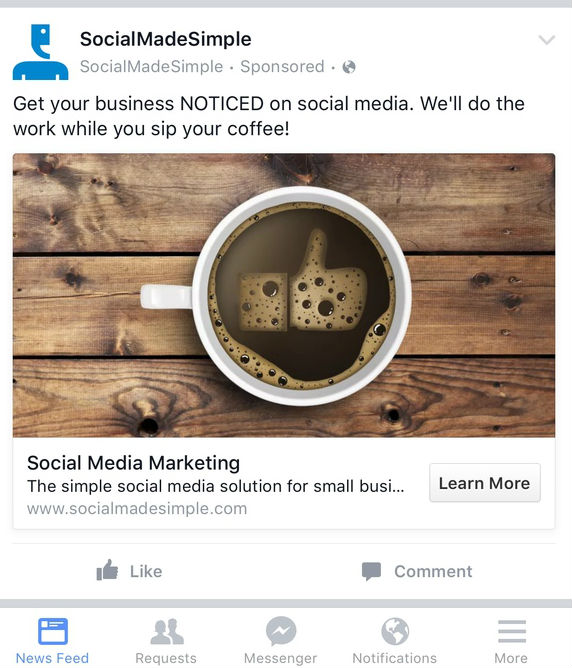 In the image above you can see the ad being served in the news feed of a consumer. In the image below, the lead form, which was accessed by clicking on the call to action of "Learn More" in the original ad. The fields were auto-populated with the required information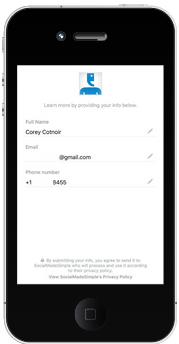 In the first week since the product was introduced, we've already seen our cost per lead improve by over 90%! Given that we still have much to learn about these new ads, we anticipate this number improving drastically.
Facebook lead ads are only available through Facebook's Power Editor platform, which can be difficult to navigate for novice advertisers. If we've piqued your interest about this revolutionary new advertising method and you want to learn more, feel free to email us at julienp@socialmadesimple.com or call us at 888-315-0750.
Your Free Social Media Marketing Assessment