Helping small businesses and professionals win.
SocialMadeSimple strives to create web-based tools and services that help small businesses succeed on social networks. The opportunity for these local businesses and professionals to gain and retain customers by engaging with them and the community on sites like Facebook, Twitter, Linkedin and blogs is enormous. Unfortunately, most of these businesses lack the time, know-how or resources to take advantage of this opportunity. Instead, large corporations are pouring millions of dollars into social marketing and are stealing the community advantage away from the small business.
Our goal is to provide low-cost technology and agency services and tools to these businesses that allow them to take back their community.
SocialMadeSimple was founded in 2009 by Geoff Cramer and David Black, and is headquartered in Newton, MA.
Meet the team: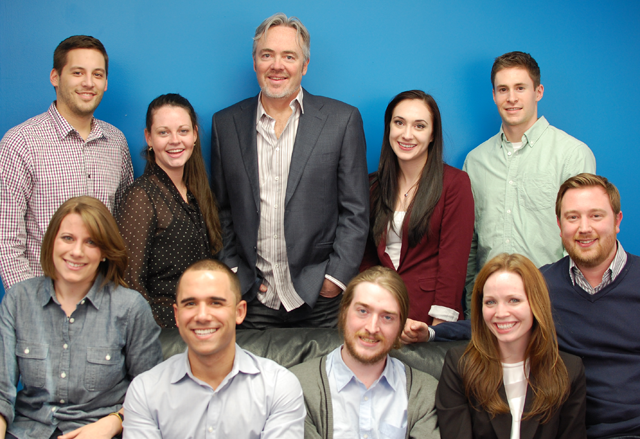 Geoff Cramer
Geoff was the VP of Sales and Technology and managed a real estate firm in Brookline, MA for nearly 10 years. Geoff did some time at Berklee School of MUSAK and has kept the beat for numerous local bands. A frequent speaker at real estate events across the country, Geoff has become a sought after evangelist for the burgeoning social media marketing industry. An avid tennis player, Geoff has guided the ascendence of a local tennis team from it's C league and 3.5 origins to its A1, 4.5 status with a couple of championships along the way.
David Black
David has been the President of First New England Mortgage (Newton, MA) for 25 years. During that time period he's had the privilege to work with some really great folks. A UVM'r from way back (Mathematics) David still enjoys spending time on the slopes in Vermont and Colorado, in addition to a serious fancy for tennis (an integral member of the above mentioned team) and golf. David also cofounded LoanBright (Evergreen, CO) with UVM mates, a successful and diverse business with roots in marketing to the mortgage industry.
Randy Locklair
Randy is the founder of the technology collaborative, HatchMap (Brooklyn, NY). As a very accomplished twiddler of the bits, he has extensive experience in the full life cycle software creation processes. Randy is an avid sportsman and enjoys running marathons and most recently two wheeling around the city, and as New Yorker, is right minded in his support of the Boston Red Sox. He also fancies himself a modern day Tom Cruise, buzzing the office, as he flies his private airplane between New York and Newton, MA.